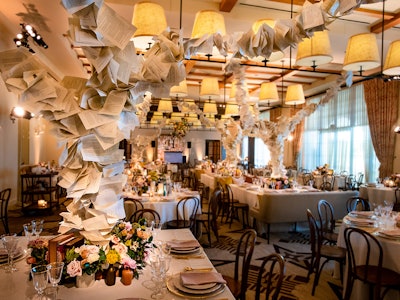 Photo: Courtesy of Kristin Banta Events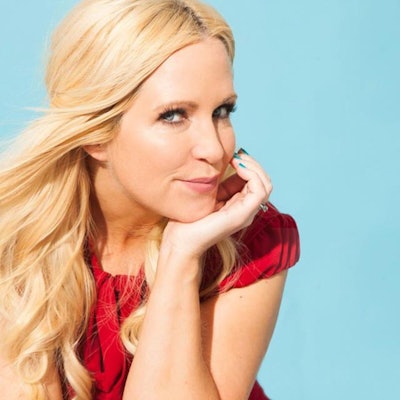 Kristin Banta is the creative director of Kristin Banta Events, Inc. (KBE), based in Los Angeles.
How she got her start: Banta holds a BA in theater arts from Pepperdine University, and attended UCLA for a post-graduate program focusing on marketing within the entertainment industry.
"The combination of studies from production management to lighting and stage design, accompanied by creative marketing strategies, inspired me to open a business focusing on highly experiential, non-traditional events," she explains. "Having initially started on the concert and booking side of live events along with events within the local fashion community, the launch of KBE took my design endeavors into the private and corporate sector. Today, the business holds a diverse roster inclusive of beauty, tech, entertainment, and high-end social, working both domestically and internationally."
What innovation means to her: To Banta, innovation is all about finding new ways to demand an audience's attention. "It's the act of disruption of the status quo. If we are not disrupting, we risk the consumer or attendee disengaging—and our job is always rooted in promoting engagement and inspiring consumer loyalty," she says. "The second that innovation is not at the forefront of my design endeavors, my ability to lead and my power to promote is lost."
She continues, "I think it's important to always consider how we can start trends rather than to incorporate them. It's the only way I, as a designer, can continue to evolve—but it does mean taking risks, which can be scary."
How she stays inspired: Banta tends to find inspiration in strange and unexpected places. "I may see something on the runway or in a television show and end up doing a deep dive into the history and origin of the smallest detail that captivated me," she explains. "I love using Pinterest as a research tool, as the ability to rabbit hole into foreign worlds of travel, architecture, fashion, and nature changes the entire way in which I perceive my surroundings. There is nothing that is inaccessible to us in the digital age, which makes it easy to find inspiration."
Career highlights: Of the many events she's designed, several stand out in Banta's memory—including a wedding with an angel-devil concept, which she elevated into a "heaven-and-hell experience" by leaning on notable literary works for inspiration including Homer, Tolkien, and Dante.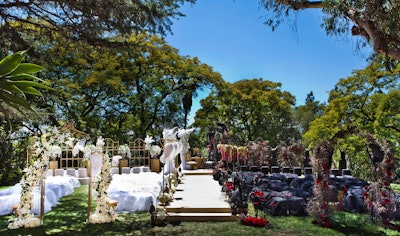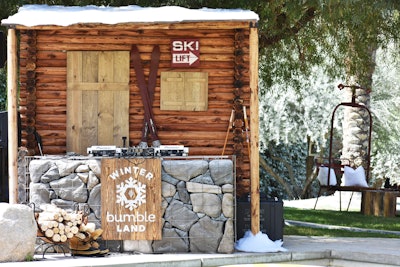 Banta also cites Bumble's first Coachella weekend party, where "we made it snow in the desert," she recalls. "We transformed a desert estate into a winter wonderland while elevating the concept into an Aspen-inspired playground. ... The goal was to create a luxe environment befitting the brand and to make an impression on an oversaturated party market."
Another career highlight: "An interactive wedding, as featured on my own show for the Bravo network, that incorporated bold pops of indigo blue featured within four black-and-white rooms via large-scale installations composed of unexpected items such as phone receivers, driftwood, antlers, light bulbs, and 5,000 paper cranes," she says.
Banta also cites the opening and closing parties for a luxury charter of the Asian seas, which required her to design and mobilize 40 crates onto a moving target in eight weeks, along with the wedding programs for LOTTE SIGNIEL Seoul and LOTTE SIGNIEL Busan in South Korea, which she calls "our first foray into hotel openings and collaborative partnerships."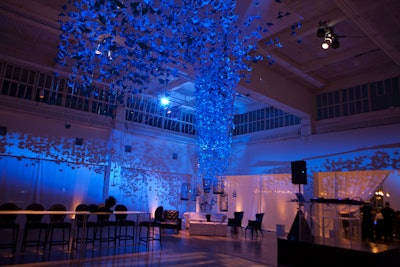 Her favorite thing about the event industry: "The ability to push the envelope of event design in order to get people actually involved with the content and connect with others," she says. "It's the opportunity to take guests on a journey and to have the chance to alter their perception of the world around them."
This feature is sponsored by Hubilo, a leading virtual and hybrid event platform built to drive engagement, with clients including Deloitte, Coca-Cola, Amazon Web Services, and more.
Back to the full list: 11 Event Planners, Designers, & Producers to Get Inspired By