Event Innovators 2019: Visionaries, Experimenters, Leaders, and Others Changing the Industry
You should know these event producers, tech strategists, conference organizers, and thought leaders from all corners of the meeting and event industry.
November 12, 2019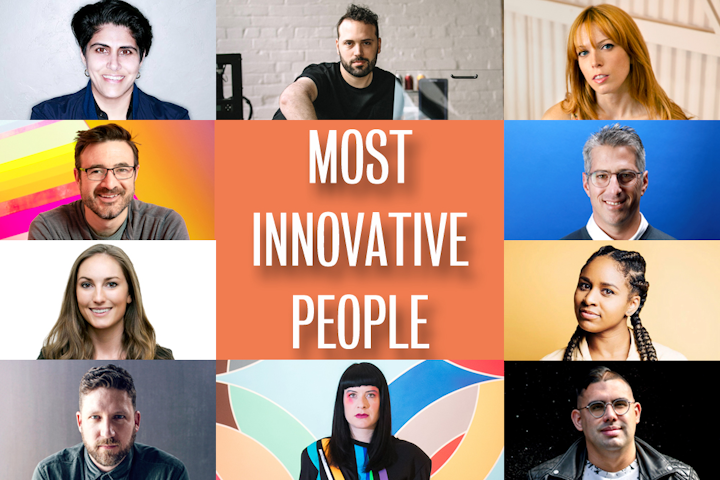 Photos: Beautycon Media (Moj Mahdara), Connie Tsang (Jonathan Moneta), Ron Jenkins/Getty Images (Casey Wasserman), Jaclyn Campanaro (Dave Clark), Kate Russell (Vince Kadlubek), Courtesy of Innovators (All Others)
BizBash's ninth group of event innovators, who hail from across the United States and Canada, are an impressive group.
Individually, they are rethinking what a consumer show or brand activation should look like, reinvigorating the fund-raising gala, and pushing the boundaries of event technology through holograms, 3-D printing, and the not-so-humble photo booth. (Oh, and leading the team that's bringing the Olympics to Los Angeles in 2028.)
Collectively, they are examples of the best type of leadership and strategic thinking that is moving the meeting and event industry forward.
They are:
Dave Clark, OM Digital
Ashley Crowder, Vntana
Imani Ellis, Creative Collective NYC
Sarah Grossman, San Diego Museum of Art
Brett Hyman, NVE Experience Agency
David Jacobsen, Invisible North
Vince Kadlubek, Meow Wolf
Sandro Kereselidze, Artechouse
Moj Mahdara, Beautycon
Alexa Meade, Alexa Meade Art
Jonathan Moneta, MakeLab
Bruce Orosz, Act Productions
Helen Stoddard, Twitter
Casey Wasserman, Wasserman Media Group