Event Innovators 2019: Top 10 Innovative Brands
This diverse group of companies uses experiential marketing in increasingly clever ways.
November 19, 2019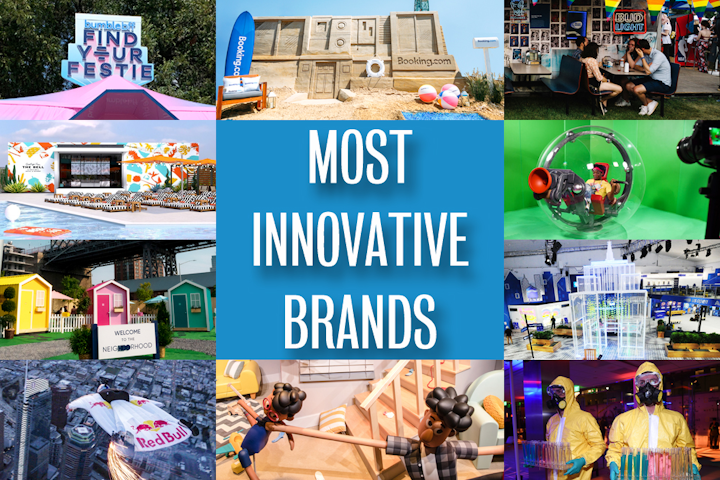 Photos: Nadia Chaudhury for BizBash (Bumble), Vikram Valluri/BFA.com (Bud Light), Courtesy of FGPG (Epic Games), Brad Barket/Getty Images (American Express), Frank Micelotta/National Geographic/PictureGroup (National Geographic), Andy Farrington/Red Bull Content Pool (Red Bull), Courtesy of Brands (All Others)
Now in its ninth year, our ranked list of the year's most innovative brands is a diverse group, ranging from giant tech and financial brands to a dating app, a video game publisher, and even a fast-food chain. But regardless of size—and marketing budget—these 10 companies are all using live events to engage with consumers, promote their products in creative ways, and, most of all, to stay relevant.
Some have been mainstays on our list for years—while others, such as Bumble and Epic Games, make the list for the first time and exemplify the smart ways the experiential marketing industry is evolving. Click through the links below to learn from their smart ideas.
1. Bud Light
2. American Express
3. Taco Bell
4. Bumble
5. National Geographic
6. Epic Games
7. Google
8. HBO
9. Booking.com
10. Red Bull
For more inspiration, check out our lists of 2019's most innovative people and most innovative meetings.