Event Innovators 2014: Randy Weiner
As a partner at Variety Worldwide, Weiner is responsible for experimental, immersive theatrical experiences like Queen of the Night and Sleep No More.
June 17, 2014
When people tell Randy Weiner that something just can't be done, he knows he's onto something. For his latest production, the immersive theater production Queen of the Night at the Diamond Horseshoe in New York, it started with fluorescent lights. He wanted to use them in the stage lighting and was told they were too tacky. Now installed at the show, everyone agrees they're perfect. His idea for dinner service—an elaborate meal of suckling pigs, sides of beef, and birdcages full of lobster simultaneously served to 225 people—was deemed impossible. Until they did it.
"Everyone gets so nervous when you do something different," says Weiner, 49. "I always think, if you don't do something different, that's when you should be nervous. It's easy to say, isn't it? But no one really does it because it's hard to do."
It can be hard to label his work—part experimental theater, performance art, supper club, and all-out spectacle—but his reputation for delivering unusual and successful experiences helped his concept for the Diamond Horseshoe win over real estate developer Aby Rosen, who owns the space. While others pitched traditional cabarets, nightclubs, or concert halls, Weiner envisioned something operatic in scale with the best creative minds working with him (designer Thom Browne created the costumes; artist Jennifer Rubell styled the food).
With Simon Hammerstein and other partners in Variety Worldwide, Weiner also created the burlesque New York nightclub the Box and has projects in Las Vegas, London, and Dubai. Through the production company Emursive, Weiner also produced the wildly popular immersive theater concept Sleep No More, which is staged at the McKittrick Hotel in New York.
[PULLQUOTE]
Weiner's route to events started in college after abandoning his biochemistry major at Harvard—he spent nights literally watching mold grow—and deciding that his girlfriend (and now wife, the Tony Award-winning director Diane Paulus) was having more fun at theater rehearsal. He met early success with his first show, Club 12, a hip-hop version of Shakespeare's Twelfth Night, and followed that up with writing jobs in Hollywood and the Shakespeare-disco mash-up musical the Donkey Show.
Now, by Weiner's estimation, he produces "more experimental theater than anyone in the world." He does have some guiding principles: Is it theatrical? Is it strange? Is it sexy? Will it shock people into seeing things in a new way? "I like to make really bold choices," he says. "I'm in New York City, and I'm not interested in throwing pebbles in the sea. I want to throw boulders in the sea."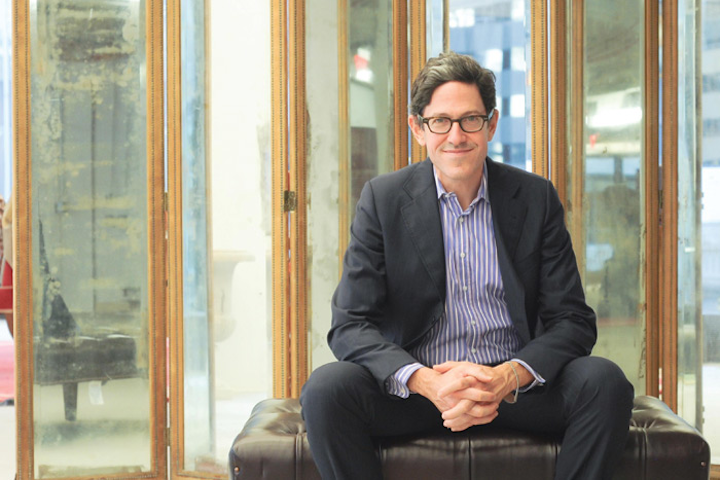 Photo: BFA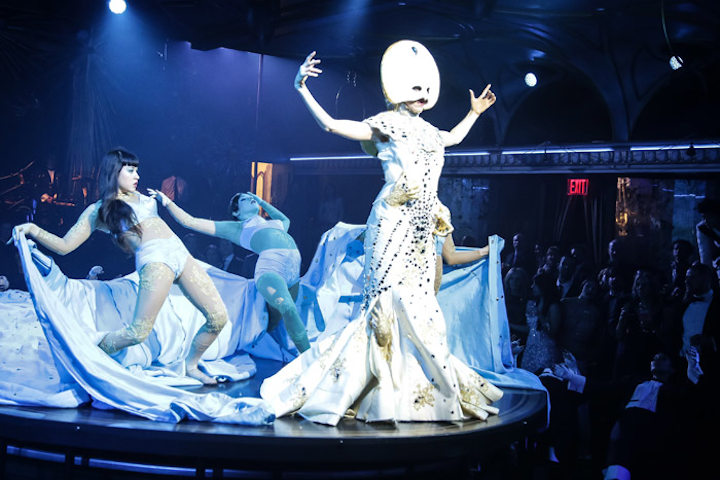 Photo: Matteo Prandoni/BFAnyc.com
Featured Venues/Suppliers: