Event Innovators 2017: Daniel Arsham & Alex Mustonen
The partners and co-founders of Snarkitecture are known for their large-scale, immersive projects for brands like Nike and Stella Artois.
June 14, 2017
In 1876, Lewis Carroll published "The Hunting of the Snark," a poem about a crew of seafarers in search of a mysterious creature who were armed with only a blank piece of paper for a map. (Spoiler alert: They never find the critter.) It's something to which all creators, storytellers, and designers can relate: starting with a blank page and heading out into the unknown. 
"Plus, it rhymes with architecture," joked Snarkitecture partners and co-founders Daniel Arsham and Alex Mustonen about their company's namesake.
After studying together at Cooper Union in New York, Arsham, 36, and Mustonen, 35, started their practice in 2008, following individual gigs in the architecture and art worlds. Known for their impressive large-scale projects and installations, the duo favors a playful design aesthetic, reinterpreting everyday materials into highly accessible, immersive art. 
They complete 10 to 15 projects a year, which include single-object items like innovative furniture pieces and massive installations like the wildly popular "The Beach," an interactive work that reimagines both the natural and cultural elements of a day at the beach. "It's a familiar, shared experience that's brought indoors," Mustonen explains. It features a sloped floor that leads to an "ocean" of more than one million recyclable, antimicrobial plastic balls. Commissioned in 2015 by the National Building Museum in Washington, the exhibit is currently on display at the Sydney Festival at Barangaroo Reserve in Australia and will continue to tour worldwide, with no set end date.
In addition to commissioned art projects, Snarkitecture produces installations for a variety of clients. Recently, in honor of World Water Day, Arsham and Mustonen created a cloud-like structure using suspended spheres in a gradient of hues from white to blue inside the World Trade Center transportation hub, the Oculus, in New York. Titled "The Water Clouds by Stella Artois," it was meant to be a visual representation of the number of people in the developing world who will gain access to clean water through the beer company's efforts to end the global water crisis in partnership with water.org. 
Mustonen says it was one of the most challenging projects to date, not because of the artistic demands but because of the bureaucratic legwork, which required coordinating with agencies, consultants, and vendors to bring the idea to life.
Arsham describes their approach to design as reductive, using materials—and often only one signature element—that are a natural fit for the space, along with a simple, monochromatic palette. For example, the duo gained widespread recognition with an Instagram-ready concept for lifestyle brand Kith's Brooklyn flagship store; the focal point of the shop is a custom hanging installation of 650 all-white replicas of Nike's Jordan II sneakers that captures the cool-kid feel of the brand. Snarkitecture has collaborated with Kith founder Ronnie Fieg on other locations, with more in the works.
During this year's Milan Design Week, Arsham and Mustonen developed a pop-up shop for accessories brand Valextra. The all-white space featured delicate fabrics lining the walls and billowing from the ceiling. The ethereal vision was inspired by something very industrial: the city's scaffolding framework. That juxtaposition embodies Snarkitecture's philosophy, which Arsham says is the use of "architecture to perform the function of art." 
Back to the Most Innovative People in Events and Meetings list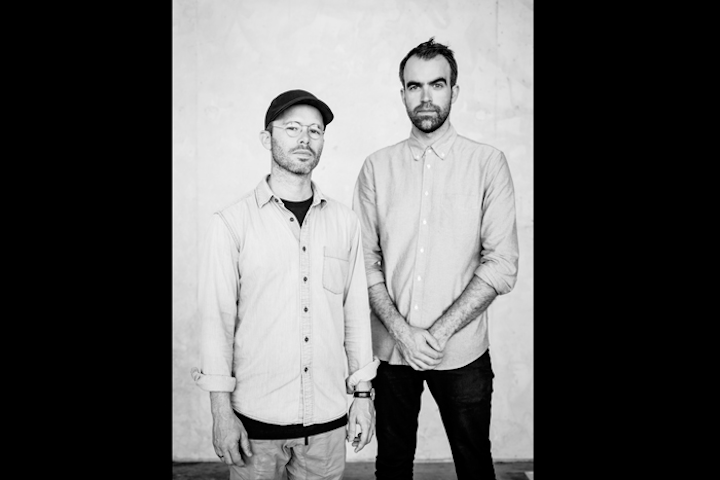 Photo: Noah Kalina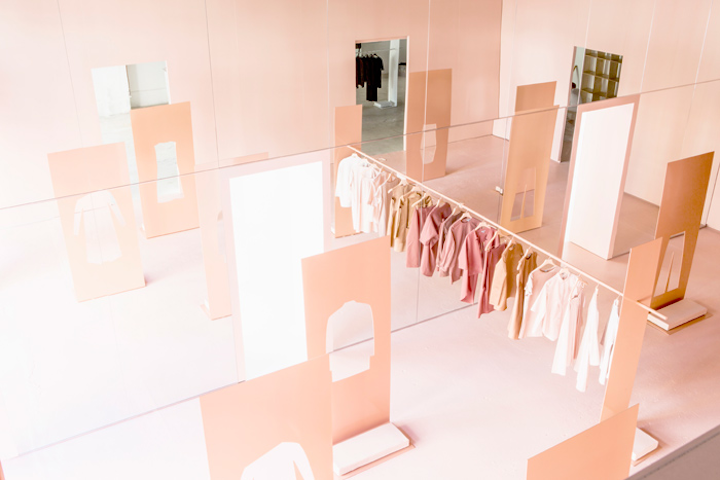 Photo: Noah Kalina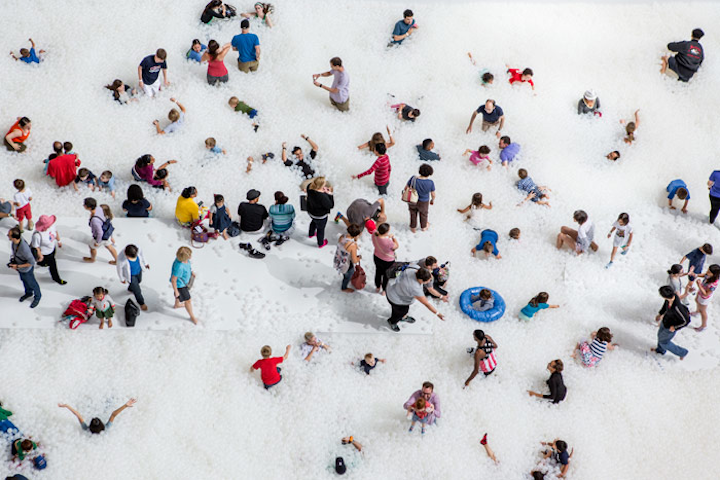 Photo: Noah Kalina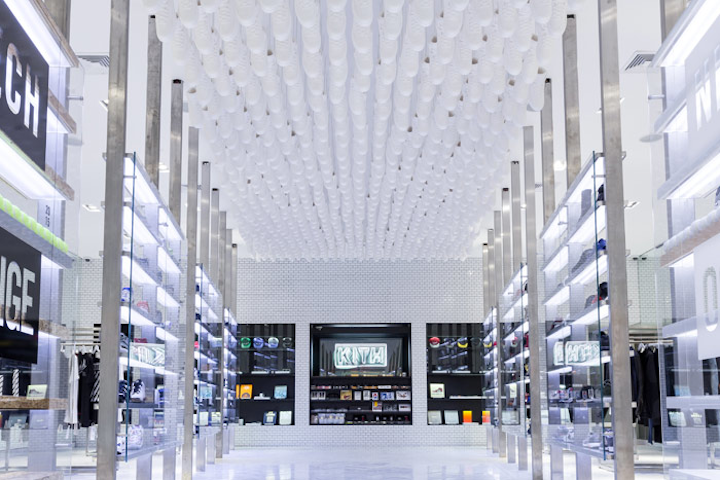 Photo: Nolan Persons
Featured Venues/Suppliers: