Top 10 Innovative Brands 2018: #9 Taco Bell
The fast-food chain reaches its "fans" with quirky on-brand events and pop-ups.
October 10, 2018
A company that layers soft flatbread, a crunchy taco shell, some tasty beef, and melty cheese goodness into one menu item is no doubt innovative.
But it's not just the Double Cheesy Gordita Crunch that makes Taco Bell a rules-breaking, forward-thinking company. Thanks to some clever (and downright kooky) event marketing stunts, the Tex-Mex chain has begun to stand out among its other drive-thru compadres.
Plus, it beat out Burger King in sales last year, becoming the fourth-largest domestic restaurant brand behind McDonald's, Starbucks, and Subway.
For example, the Irvine, California-based company, a subsidiary of Yum! Brands (whose stock recently reached $91 per share, an all-time high), celebrated the Canadian debut of its signature Baja Blast drink in June with a pop-up hair salon that was housed in a tricked-out Airstream trailer, offering passersby free hair colorings using Baja Blast-colored Manic Panic hair dye.
At this year's Comic-Con International in San Diego, the fast-food brand built a Demolition Man-inspired pop-up restaurant. According to the 1993 movie, Taco Bell is the sole survivor of the "franchise wars," so the chain tried to imagine what the Taco Bell of the future might look like. The upscale space, titled Taco Bell 2032, featured a pianist playing classical music, a gift shop, and a fancy four-course meal of Taco Bell cuisine.
Matt Prince, senior manager of public relations and brand experience at Taco Bell, says it was one of the company's most successful activations of the year. Over the course of the event, 10,000 "fans" waited in line for a chance to be one of 1,500 to dine. Using the term "fans" to describe its customers also speaks to the fervent brand loyalty that Taco Bell has been able to establish among its patrons.
"Taco Bell is always tapping into our fan's cultural life moments and giving our fans the chance to experience the Taco Bell brand in unexpected ways—from hosting weddings at the Taco Bell Las Vegas Cantina to giving fans a whole new way to showcase their badge value by throwing a fashion show to launch the Taco Bell x Forever 21 collection," explains Prince, attributing the popularity of these events to the heightened social media climate and the demand for shareable moments.
Ada Chan of Cyrano Rox Experience Design, the agency that produced the Taco Bell 2032 pop-up, as well as other activations for the brand, explains that their collaboration "enables us to take these really exciting, creative risks to reach their fans in a totally unexpected way that is still authentic to Taco Bell. We liken it to having the ability to open up the gas pedal on an open track to see how fast you can really go."
As for the future (one that doesn't mimic Demolition Man), the restaurant plans to expand into new urban markets like New York and Las Vegas. Internationally, Taco Bell landed in five new countries last year, ending 2017 with over 400 Taco Bell restaurants outside the U.S.
Back to the Top 10 Innovative Brands list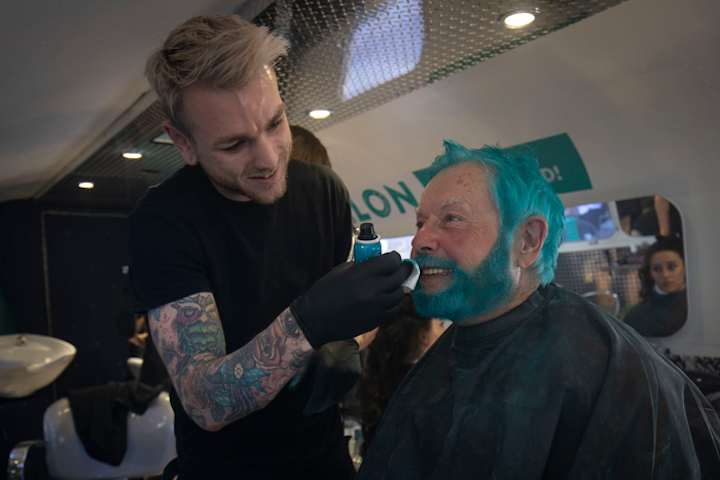 Photo: Courtesy of Taco Bell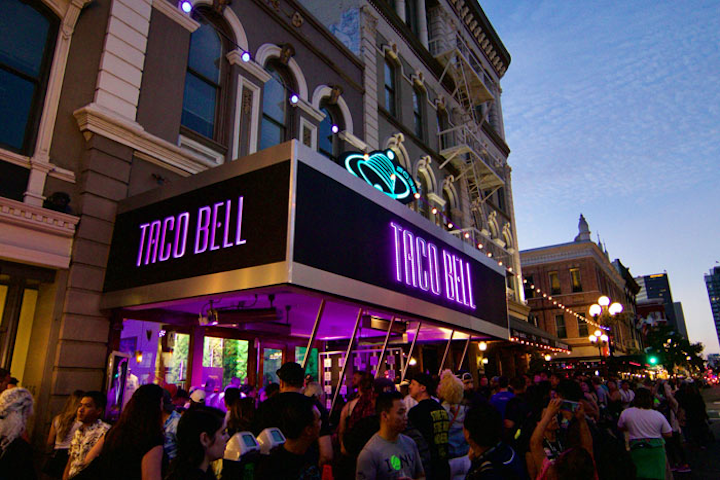 Photo: Courtesy of Taco Bell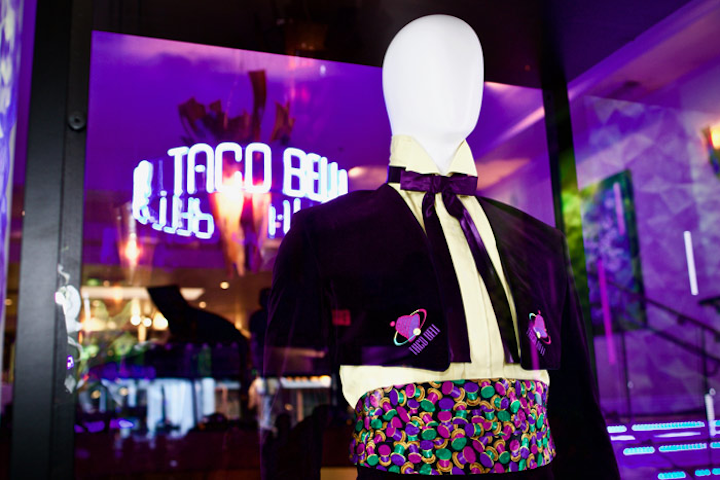 Photo: Courtesy of Taco Bell
Featured Venues/Suppliers: