Event Innovators 2018: Erica Boeke
The former vice president of experiential for Condé Nast creates thoughtful, attendee-driven events with social impact.
November 13, 2018
Erica Boeke, founder, Liberty & Company
Basic Stats: Until October, New York-based Erica Boeke, 49, served as vice president of experiential for CNX, the experiential arm of publishing giant Condé Nast. She was instrumental in the company's 2017 acquisitions of experiential agency Pop2Life and tech platform Ribyt (now known as Concierge.com). 
"By incorporating events capabilities—along with consulting, creative, even product development and licensing—we evolved into CNX, a truly full-service agency that taps into the editorial influence of Condé Nast," she explains.
Boeke has always been focused on storytelling, earning a journalism degree from Northwestern before landing a gig as a copywriter for Condé Nast, where she rose through the ranks to run marketing for several media brands. She also formerly ran the event department for Fast Company before returning to Condé in 2015.
 
"Events have always been an important part of my marketing strategy," notes Boeke. "It's truly the best way to make people feel something. And when you make people feel something or change their perception or experience joy, you've connected with them in a way that print, digital, and social just can't do alone."
In November, Boeke announced her next venture: Liberty & Company, which she describes as an "editorially led, mission-based experiential company."
Why She Is Innovative: A standout example of her work was the inaugural Teen Vogue Summit in Los Angeles last December. The two-day event, which targeted a socially conscious audience of mostly teenage women, started with a series of workplace immersions designed to inspire and inform attendees. It was followed by a daylong conference with speakers including Hillary Clinton.
One highlight: Attendees had the chance to attend small-group mentoring sessions with a variety of politicians, authors, artists, and more, with topics including ending sexual violence, running for political office, finding a mentor, and the importance of self-care.
"People want to share experiences to feel connected to the world—and I think the next phase is that they want to be active participants in these experiences, not just taking selfies," says Boeke. 
The summit was the culmination of two months of meet-ups held around the country, aimed to bring the content to as many Teen Vogue readers as possible—especially those who couldn't travel to Los Angeles or afford the main event's ticket price.
[PULLQUOTE]
Work Philosophy: Boeke believes that every experience should start with a mission and a clear explanation for why the world needs that particular event. She begins by thinking of the attendees, focusing on what they want, what would bring them joy, and what kinds of spaces these groups are already gathering in.
For the initial planning of the Teen Vogue Summit, for example, Boeke's team asked the magazine's readers what they wanted out of the event—and ended up getting 3,000 responses in the first couple weeks. 
"That [attendee-focused] step actually comes before what my brand wants to say," she explains. "Which is a very difficult hurdle for some brands or clients."
Boeke calls today the "golden age of experiential," noting that live events—and the resulting social media—can build goodwill and feelings of connections for brands. "Seventy percent of consumers say they feel more positive about a brand after viewing content from experiences and events," she says. "Every attendee becomes your very own ambassador or micro-influencer."
Career Highlight: "I have been so lucky to work on some of the world's most iconic events—the Oscars, Cannes Lions, Coachella, Art Basel, Comic-Con, VidCon," says Boeke. "But what stands out to me are the experiences that stay with me long after the actual event. The gatherings my team conceived and built on behalf of Fast Company and Teen Vogue—the feeling that life-long connections were made, and lives and perceptions were changed—those are my career highlights."


What's Next: With Liberty & Company, Boeke is focused on "creating experiences that matter," she says. "Once you get a taste of changing people's lives and perceptions, there's no going back."
Her new company's first project will be Impact Atlanta: A Social Impact Summit, in partnership with the Giving Back Fund (the hosts of the annual Big Game Big Give charity gala), to be held the Friday before the Super Bowl.
"Many experiential agencies can build the stage for you," explains Boeke. "We are focused on experiential strategy and programming—all with an editorial lens. Where should your event be, what should it be, who should be on stage, what should they be doing on stage (please no 45-minute panel!), maybe there shouldn't even be a stage, who should be in the audience, how can you create community and content before/during/after, how do you push culture forward through events that truly transform people?"
Follow Boeke on Twitter at @ejboeke.
Back to the Most Innovative People in Events and Meetings list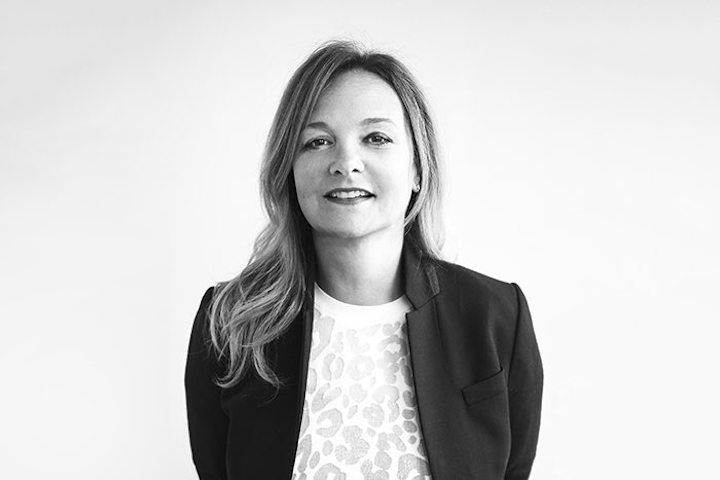 Photo: Peter Wise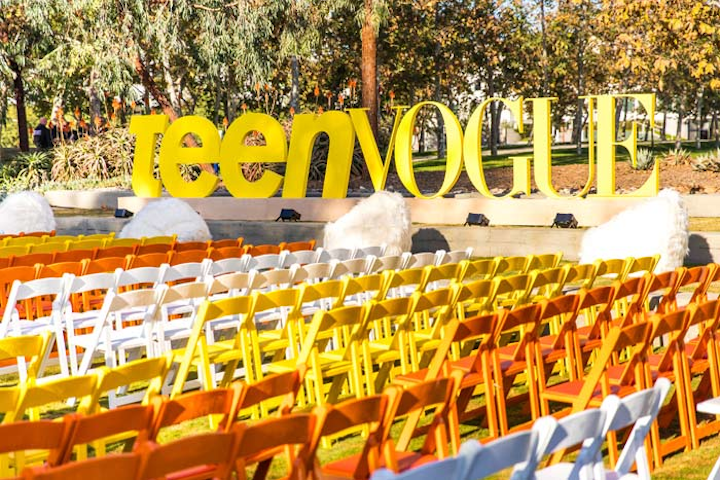 Photo: Andrew Noel for Teen Vogue/CNX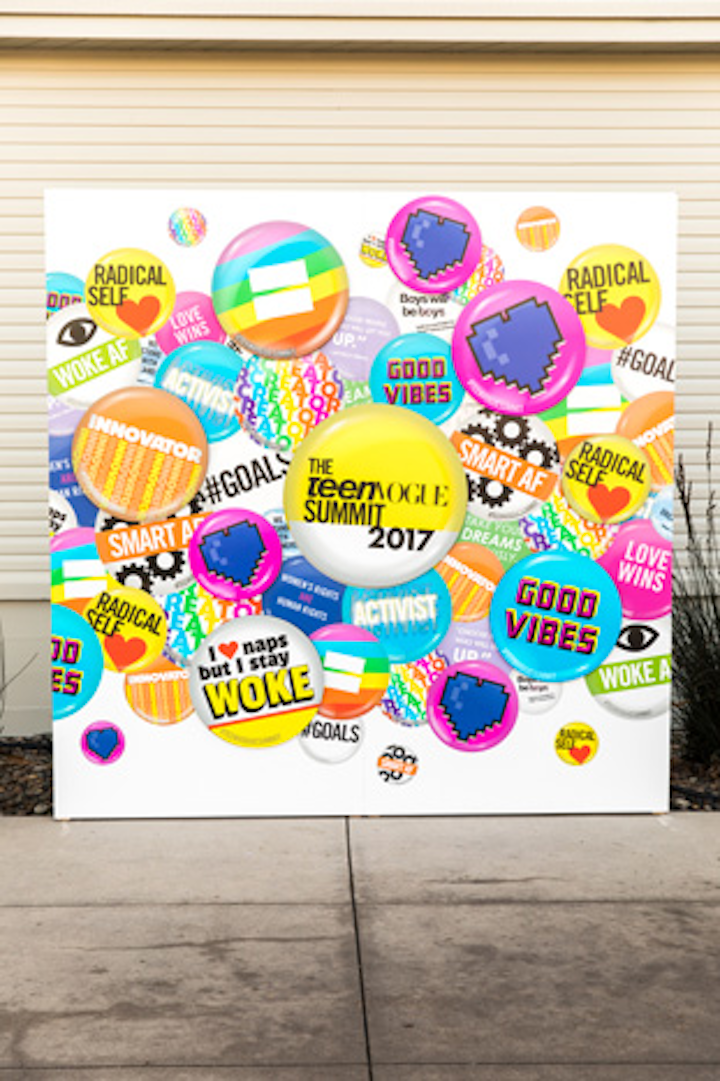 Photo: Andrew Noel for Teen Vogue/CNX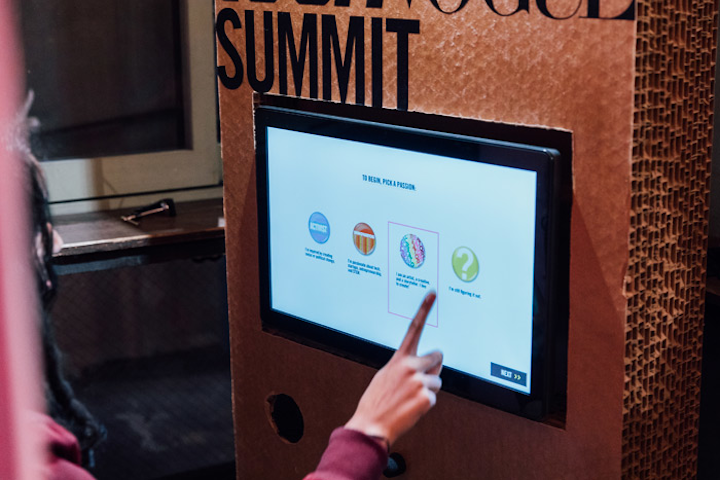 Photo: Andrew Noel for Teen Vogue/CNX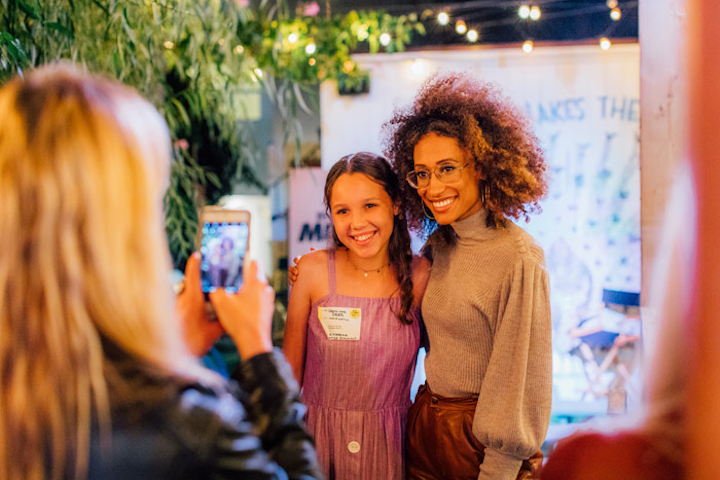 Photo: Andrew Noel for Teen Vogue/CNX
Featured Venues/Suppliers: