Going Gaga
Guests at this year's Human Rights Campaign dinner mingled with everyone from pop stars to President Obama.

October 14, 2009
Although the unusual double bill of Lady Gaga and President Barack Obama got all the media spotlight at Saturday's sold-out Human Rights Campaign National Dinner (one of our Top 100 events) at the Walter E. Washington Convention Center, the 3,000 guests also had the chance to garner some attention of their own. During downtime at the dinner, they could send text messages to be displayed on large screens near the stage as part of the dinner's "Speak the Truth" theme. Everything from "Table 170 is sooooo fun! Come meet us," to "Ryan and Ian together for 14 years! Married in Canada, why not here?" popped up on the screens.

The 13th annual dinner  probably marked the first time anyone said the names Gaga and Obama in the same sentence, and it seemed like a toss-up as to who the audience was more excited about. Even Obama joked in his remarks, "It is a privilege to be here tonight to open for Lady Gaga."
Overseen by H.R.C. development director Christopher Speron, the evening began at 6 p.m., with crowds lining up for $7 drink tickets. Models in green T-shirts hawked $100 raffle tickets for a 2010 Lexus HS 250H Hybrid parked upstairs in the reception area outside the dining room. And guests could buy equality-themed T-shirts, H.R.C. Christmas ornaments, and even a hot pink button which read "Gaga" to commemorate the event. A live auction held during dinner featured lots such as a Peruvian vacation and a Cunard trans-Atlantic cruise; guests also perused hundreds of silent auction items.
In addition to Lady Gaga's piano rendition of John Lennon's "Imagine," the evening's entertainment included a performance by Gavin Creel from the  Broadway revival of Hair and appearances by the cast of Fox's new comedy Glee, with a song from star Lea Michele. The evening also marked the inaugural presentation of the Edward M. Kennedy National Leadership award, which Representative Patrick Kennedy awarded to Judy and Dennis Shepard, parents of Matthew Shepard.
After the dinner ended at around 11 p.m., volunteers passed out Nike backpacks full of gifts from sponsors, including a Chipotle gift certificate and Galerie candy. Many guests—backpacks in tow—headed to the after-party held downstairs in the Convention Center's West Registration area to hit the dance floor as a DJ played pop tracks by Rihanna, the Black Eyed Peas, and (of course) Lady Gaga.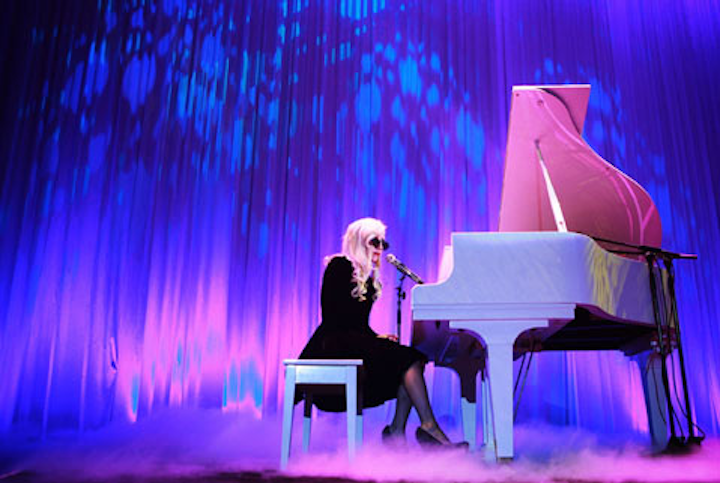 Photo: Alex Wong/Getty Images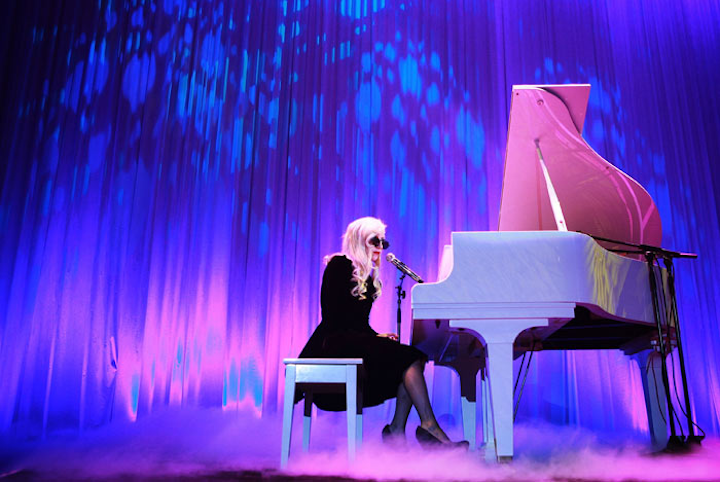 Photo: Alex Wong/Getty Images
Featured Venues/Suppliers: