Washington's Top 100 Events 2013
The list of the meetings, parties, and industry gatherings that make the most impact in Washington year after year.
December 10, 2013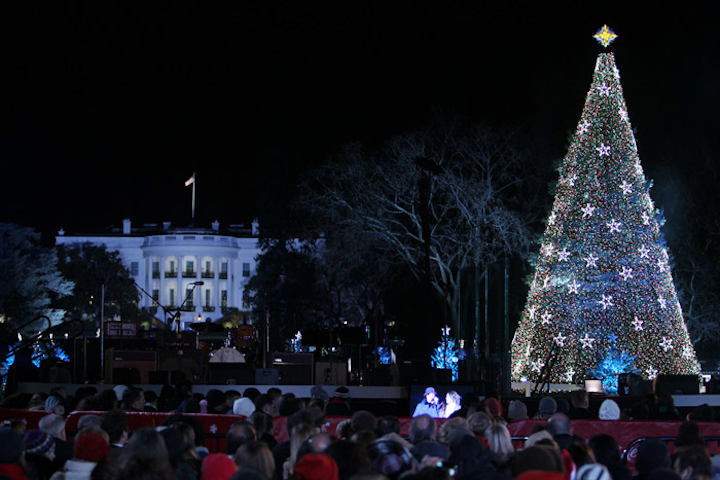 Photo: Paul Morigi
Politics seems to infuse even outwardly nonpolitical events in Washington. In a city where the V.I.P.s are members of Congress or—for a few lucky events—the president and the first lady, this year's federal government shutdown affected the event industry with planners scrambling to replace keynote speakers, change venues, or, in some cases, cancel events altogether.
But while political gatherings continue to fuel the industry, other parts of the event landscape are flourishing. As evidence, look at this year's list of the District's biggest and most influential events: A full 10 percent of the list is new this year. The top events are setting attendance records, innovating new fund-raising strategies, and attracting top entertainers, speakers, and honorees. In a city where benefits continue to dominate the social scene, we named a new number one: the combined Fight Night and Knock Out Abuse, which has set a new bar for fund-raising and programming. Many benefits were influenced by the Embassy of Italy's designation of 2013 as the "Year of Italian Culture" and adopted Italian themes featuring the country's fashion, cars, cuisine, and arts.
Another area of change is the fashion scene. When Fashion's Night Out announced a hiatus nationwide, the group behind D.C.'s version continued the event under a new name. And Washingtonian magazine marked five years of celebrating the city's stylish set at its Style Setters Party.
From iconic affairs like the National Christmas Tree Lighting and the Kennedy Center Honors, to newcomers like Crafty Bastards Arts & Crafts Fair and Fashion Art Design rising in popularity, here are our picks for the events that annually draw the biggest buzz, crowds, media and donor attention, and important players in their respective fields.
To choose and rank the annual events on this list, we look at several factors, including economic impact, buzz, innovation, and an event's prominence within the communities it intends to serve.