Elephant Passes Out Flowers at Marie Antoinette-Style Fund-Raising Dinner in Toronto
November 2, 2012
At $25,000 per couple, the Grand Cru Culinary Wine Festival's "Wine and Dine" fund-raiser is one of Toronto's most exclusive events. To support the Toronto General and Western Hospital Foundation, 14 homeowners hosted elegant dinner parties for a combined total of 400 donors on Saturday night. Each party attracted anywhere from 14 to 50 guests. The homeowners decided on their individual dinner party's theme and generously footed the bill for the splashy decor.
With 50 guests in attendance, one of the largest gatherings of the evening took place at the home of Todd Halpern, the founder and chair of the Wine and Dine event, and his wife, Ellen. Mrs. Halpern decided on a Versailles theme. "I wanted it to be regal and special," she said. "It's a real step out of what charity functions can be."
Mrs. Halpern led the transformation of her home, taking cues from the decadent French palace. In past years, the largest Grand Cru dinner parties had as many as 30 guests, so planning team had to get creative to accommodate 50 this year.
Working with Advanced Tent Rental, the organizers constructed a raised tent in the backyard with a plexiglass floor over the Halpern's swimming pool. The build-out took six days. Living statues dressed in period costume roamed the space, which was filled with white-and-gold decor. Inspired by Marie Antoinette's love for exotic pets, an elephant greeted guests outside the home and used its trunk to distribute long-stem roses.
The meal was equally regal, with top chefs Arpi Magyar, Matt Binkley, Ryo Ozawa, and Robert Bartley in the kitchens. Hors d'oeuvres included caviar on goldleaf-wrapped toast and a brulee of foie gras torchon, and mains included double-roasted lamb chops stuffed with veal sweetbreads and black truffle. The event had two sommeliers on hand to answer questions about the evening's rare wines, which included a $15,000 bottle of 1945 Petrus. For dessert, small cakes and treats paid homage to the legendary sweet tooth of the French queen.
The event is expected to have raised more than $1.2 million for the hospital.
Correction: This story has been updated to reflect the correct tent company involved as well as the number of homeowners participating in this year's Wine & Dine.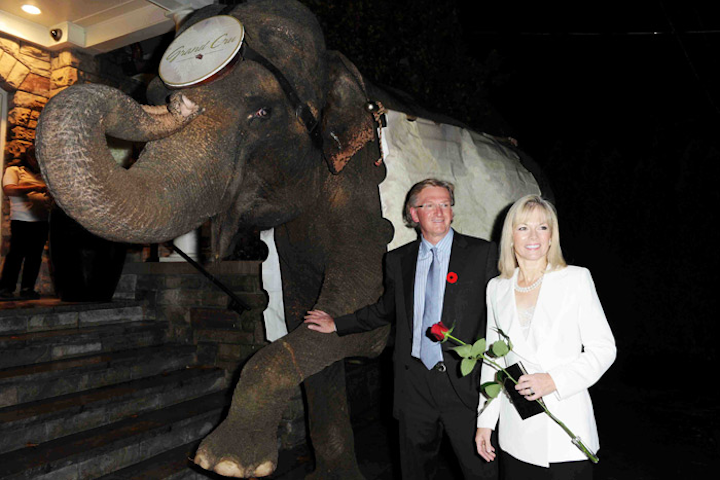 Photo: Tom Sandler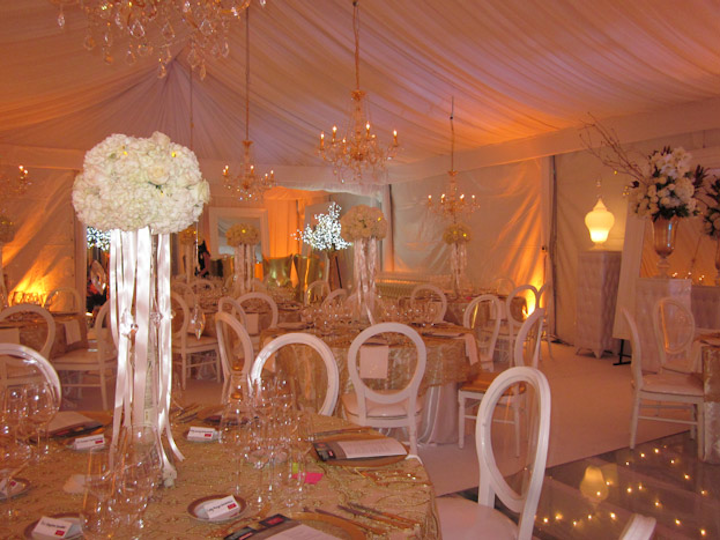 Photo: Courtesy of Toronto General & Western Hospital Foundation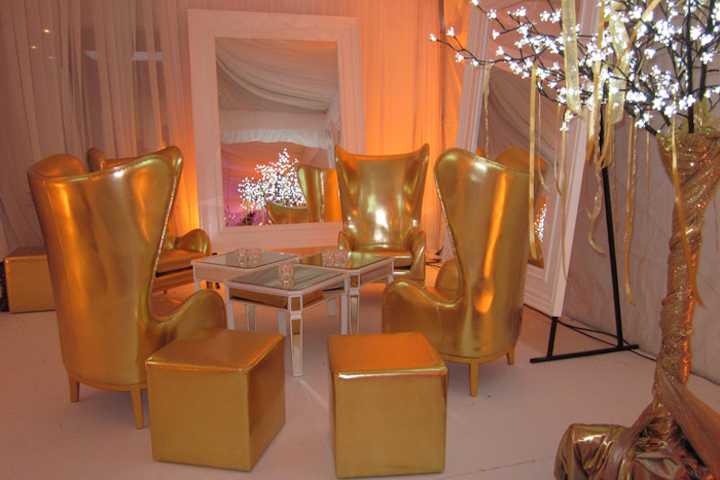 Photo: Courtesy of Toronto General & Western Hospital Foundation
Photo: Tom Sandler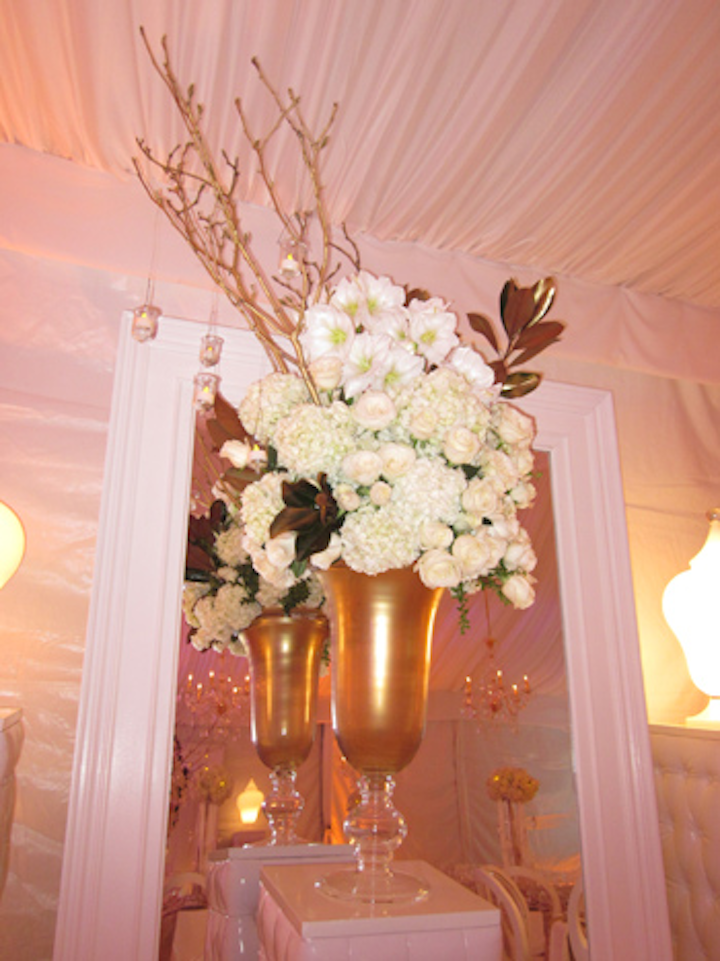 Photo: Courtesy of Toronto General & Western Hospital Foundation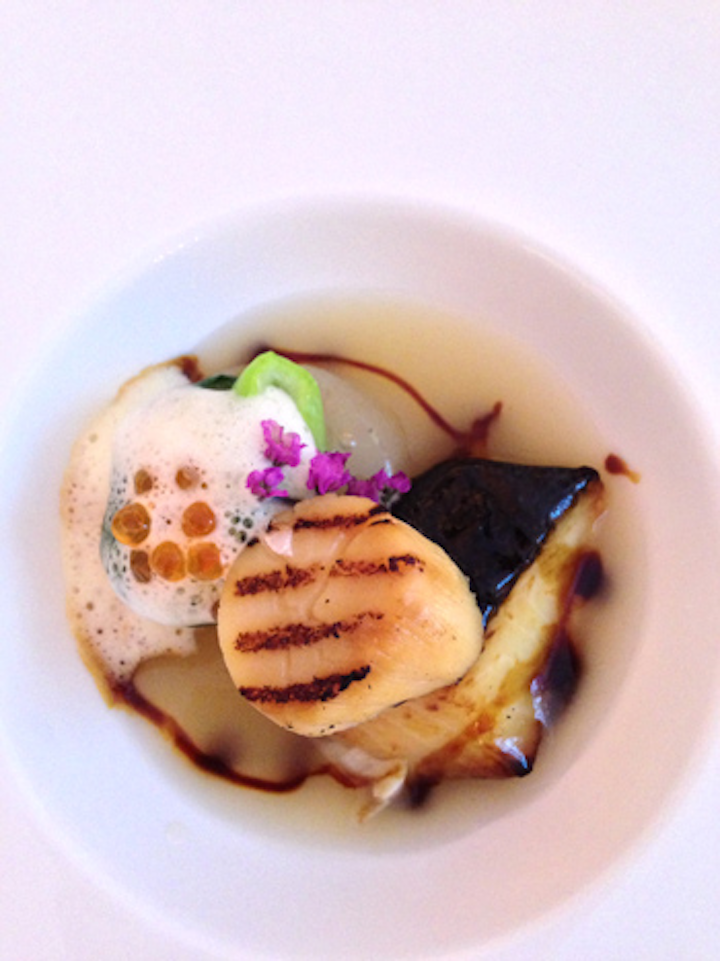 Photo: Courtesy of Toronto General & Western Hospital Foundation
Photo: Courtesy of Toronto General & Western Hospital Foundation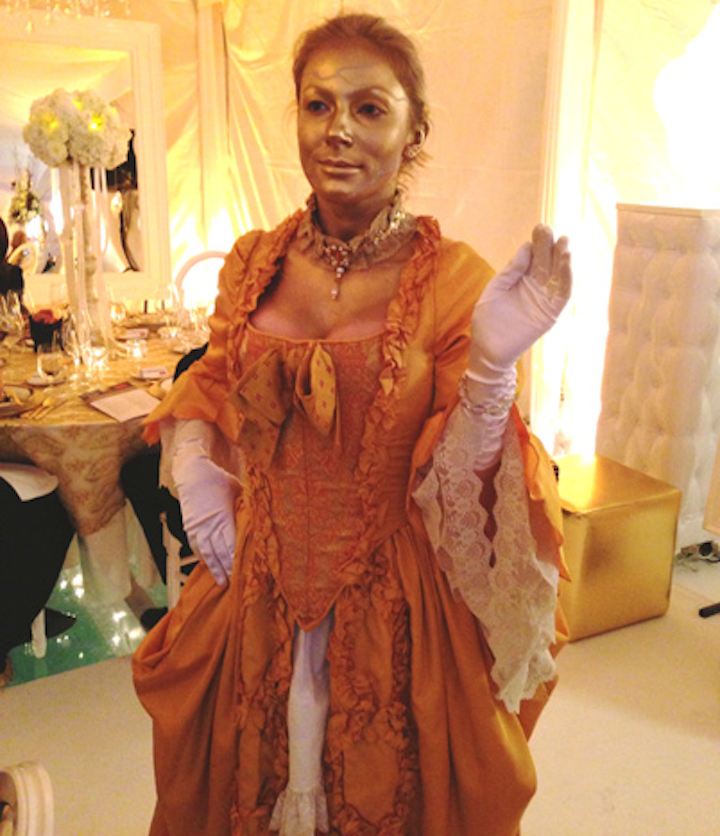 Photo: Courtesy of Toronto General & Western Hospital Foundation
Photo: Courtesy of Toronto General & Western Hospital Foundation
Featured Venues/Suppliers: