Although it's become synonymous with Halloween, Día de los Muertos (or Day of the Dead) is a lively event of life and death, a way of turning mourning into a celebration with sugar skulls, bright marigolds, and memories of people who've passed. The holiday originated among the Aztecs, Toltecs, and Mayans in Mexico, but people across many cultures now take part in this tradition.
During this two-day holiday, which takes place Nov. 1 and 2, people make offerings at the altars of loved ones, enjoy live music and dancing, and encourage spirits to visit. Ofrendas—or altars with offerings—are an important part of any Día de los Muertos celebration and can be adorned with photos of the deceased, flowers, candles, colorful tablecloths, and papel picado.
We caught up with former Potluck Hospitality CEO and executive of the Pearl district in South Texas Elizabeth Fauerso, who recently launched a new development and experiential design practice called EBF Development and Design Studio, to discuss all things Día de los Muertos—including advice for planning culturally appropriate celebrations.
What color schemes and decor items do you suggest leaning into for Día de los Muertos celebrations? What about F&B?
For colors, I always suggest that you cue off some of the traditional practices associated with Día [like] marigolds, bright orange, pumpkins, squash, candles in clay holders, and copal (a traditional kind of incense). Cueing off food and drink is a great starting place: Tamales, bowls of salt, and dry beans and rice connote sustenance and taking care of loved ones passed.
But also use your own story, your own history, and the stories that you honor as inspiration. For food, traditionally in Mexico you look to offer traditional food and drink and objects and treats of daily use of the loved ones being honored. Traditional elements often include tamales, pan de muertos (which you can get from a traditional Mexican bakery), marigolds, flower petals, dry rice and beans, cups of salt, and tortillas.
What do you think is a common mistake event planners make when planning Día de los Muertos-themed events?
Día de los Muertos is fundamentally a spiritual endeavor honoring loved ones who have passed on. It is intimate, emotional, and holy. Inviting participants to connect, honor their own loved ones, and open up conversation about how we celebrate life, culture, and memory with both joy and sadness creates meaningful experiences.
If you show up as commercializing the holiday, treating it like an event or a party that doesn't acknowledge the deep meaning, you risk alienating or showing up as disrespectful. This doesn't mean it must be somber. Traditionally there is much celebrating through remembering. Keep it authentic, bring depth, and don't shy away from the meaning and intimacy.
Any suggestions on how brands and corporate groups can acknowledge Día de los Muertos?
Invite participation from your teams, customers, and community. We have always erected public altars that invite people to participate through remembering their loved ones. We have also created altars at restaurants where the staff design them and remember their loved ones. This creates opportunities from associates and customers to connect at a deeper level. Work with artists who understand the meaning of the holiday—musicians, chefs, designers who bring context versus people who may treat it like a series of graphic images, a day to dress up, or commercialize.
Keep scrolling to see more examples of recent Día de los Muertos celebrations…
The Ritz-Carlton Maldives, Fari Islands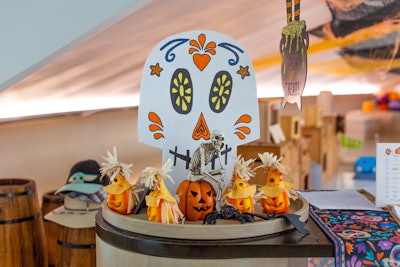 Photo: Courtesy of The Ritz-Carlton Maldives, Fari Islands
Photo: Courtesy of The Ritz-Carlton Maldives, Fari Islands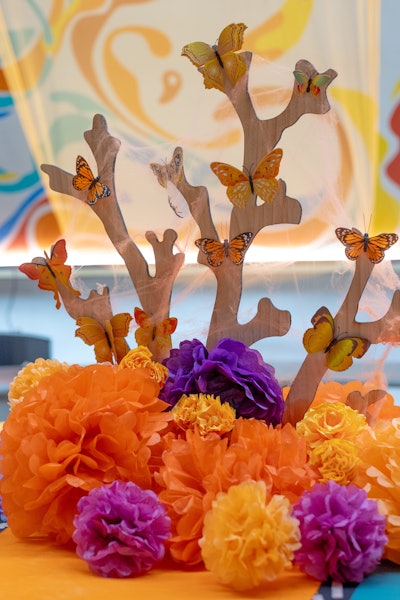 Photo: Courtesy of The Ritz-Carlton Maldives, Fari Islands
CityPlace Doral's Day of the Dead Celebration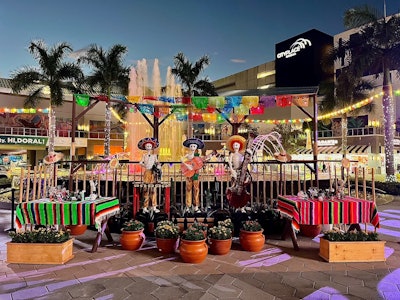 Photo: Courtesy of CityPlace Doral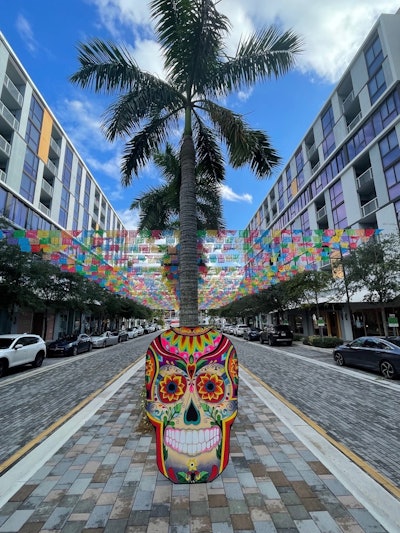 Photo: Courtesy of CityPlace Doral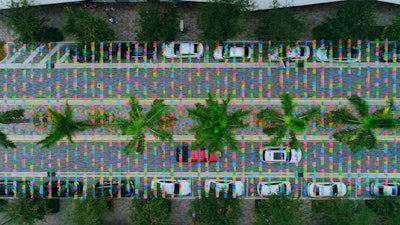 Photo: Courtesy of CityPlace Doral
dLeña's Día de los Muertos Menu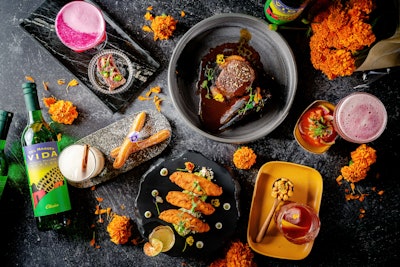 Photo: Courtesy of Richard Sandoval Hospitality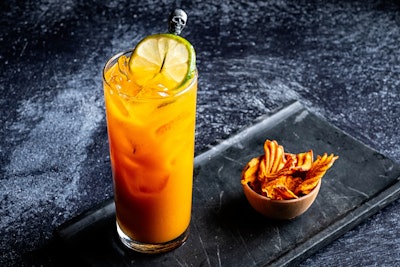 Photo: Courtesy of Richard Sandoval Hospitality
Día de los Muertos at the Milwaukee Art Museum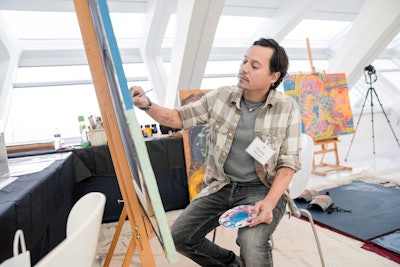 Photo: Courtesy of Milwaukee Art Museum
A New Día, Presented by Estrella Jalisco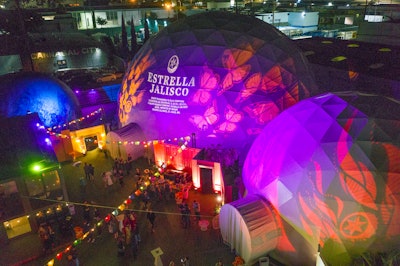 Photo: Jeremiah Lazo for Estrella Jalisco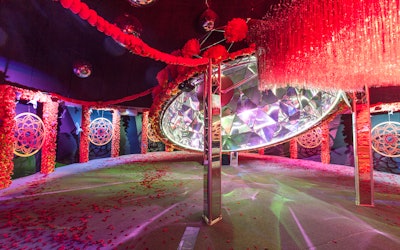 Photo: Jeremiah Lazo for Estrella Jalisco
Espolòn Tequila's Immersive Pop-Up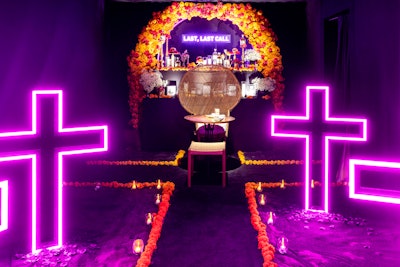 Photo: Dorothy Hong Photography
Spotify's Bridge de Vida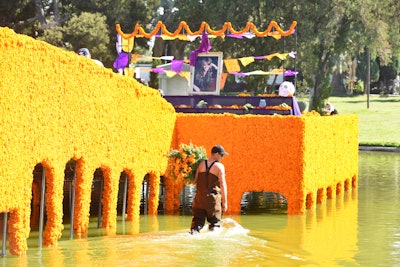 Photo: Courtesy of Pop Up Mob
Héroe de León's Day of the Dead Celebration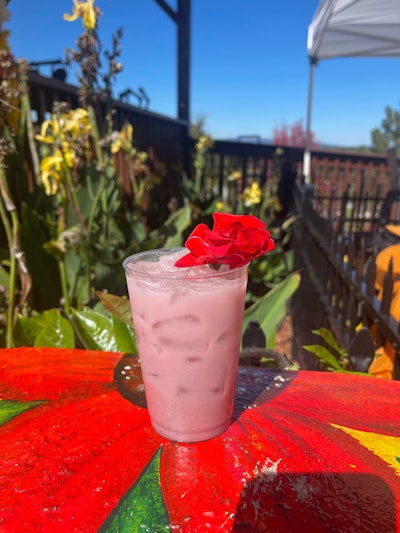 Photo: Courtesy of Héroe de León
Carlos Eric Lopez's Día de Muertos Celebration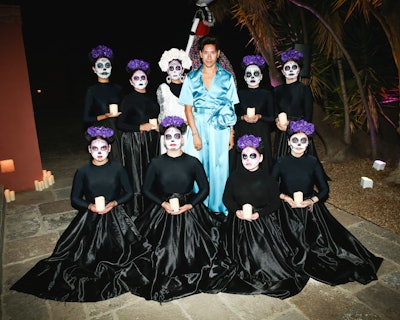 Photo: Marc Patrick