Event Innovators 2016: Sebastien Centner
The director of Eatertainment expanded the catering company into a full-service event firm.
May 17, 2016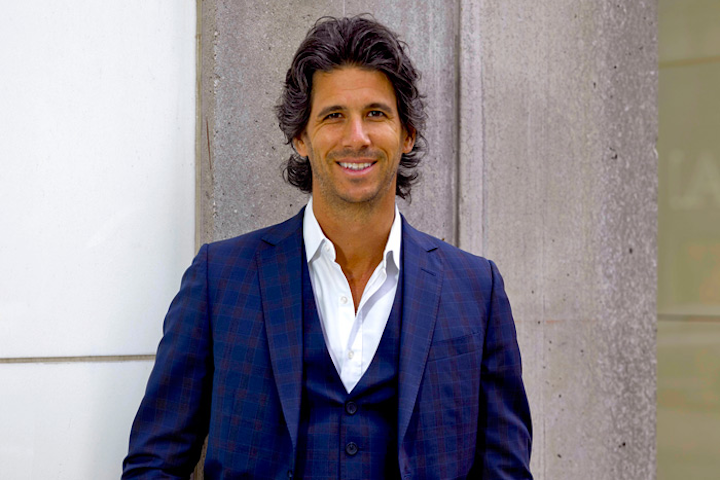 Photo: Courtesy of Sebastien Centner
Sebastien Centner, 44, grew up in the hospitality industry. His parents were the founding owners of Toronto's Bloor Street Diner, which Centner took ownership of in 2012. He also owns the venue on the roof of the Manulife Centre and spent much of 2015 rebranding the space, now called the One Eighty, which has hosted events for the likes of Google.
Restaurant expertise is not Centner's only contribution to the industry. Instead, his work has steadily evolved to meet clients' full-service event needs. "Eatertainment started as a restaurant company and became a catering company [in 2001] based on demand," Centner says. "Then, our catering clients started asking us to handle much more than just the catering components."
In 2006, Eatertainment Catering became Eatertainment Special Events and Catering, and the company's repertoire expanded to include everything from audiovisual production to decor. Clients soon began asking Centner if his team could service events outside of the region.
To meet that demand, Centner founded Jeckl Agency, a global brand and event management firm, in 2011. The company's event roster includes a weeklong launch for BMW's M3 and M4 in Istanbul. The event took over a Formula One track, and hosted 900 guests for tourist programs and evening parties. Jeckl has also produced corporate events in New York, Miami, and Los Angeles, as well as in its hometown of Toronto. Last year, for example, the firm produced the Canadian Association of Petroleum Producers' (C.A.A.P.) Scotiabank Energy Conference.
[PULLQUOTE]
"We bring a unique 'event' approach to typical conference planning," Centner says. "We integrate branding and elevated guest experiences where most conferences miss the mark." For example, Jeckl enlisted V.I.P. concierges to interact with C.A.A.P.'s guests before, during, and after their experience. Centner also draws on his catering expertise to shake up the food and beverage component of every event he produces.
"Our businesses are constantly cross-sharing ideas and concepts, and many of the ideas we create at Eatertainment we try to apply to Jeckl events, or vice versa," Centner says. At a Jeckl-produced event for BMW in South Africa, for example, the client asked for highly unique and interactive desserts at the welcome reception. Working with a local catering company, the team developed the idea of "Ice Cream Ninjas." Servers created frozen treats in BMW's signature hues, while dramatically tossing ingredients in the air. Eatertainment has since used the concept at Canadian events.
While in Los Angeles recently, Jeckl worked with a team that served frozen liquid-nitrogen drinks in airline carts. "Our guests loved the idea, so we decided to incorporate it into our own Eatertainment events," Centner says. "We will be rolling them out—excuse the pun— this spring or summer."
Back to the Most Innovative People in Events and Meetings list
Featured Venues/Suppliers: