Prabal Gurung for Target Collection Launches With Massive Indoor Carnival
February 12, 2013
An early Valentine's Day celebration came courtesy of Prabal Gurung and Target, who launched their design collaboration with an elaborate carnival at New York's Pier 57 dedicated to love, the inspiration behind the vibrant collection. Held February 6, the pre-Fashion Week event served as a sneak peek to the limited edition line of apparel and accessories before it hit Target stores on February 10.
About 800 guests, including celebrities Carey Mulligan, Elizabeth Olsen, Rashida Jones, and Olivia Thirlby, as well as industry editors and Gurung's friends, arrived in the cavernous venue to find themselves surrounded by a cornucopia of rides, games, music by DJ Mia Moretti, and food trucks embellished with fluorescent "First Date" prints from the collection. Designed and produced by David Stark, the space itself was marked with floor-to-ceiling custom graphics of New York's iconic cityscape, placing the carnival amidst a somewhat romantic view of local skyline.
A glittering merry-go-round, a fortune-teller, and Whac-a-Mole were just a few of the activities available to guests. An enormous carousel in the center of the party was a popular attraction for many, as was the night's Space Mountain equivalent—a catapulting ride called Love Spin. For the less adventurous, there was a pop-up boutique selling the new line from the fashion designer.
For nourishment, a trio of food trucks stationed around the room's periphery served empanadas, beignets, dumplings, and churros. Singer Ne-Yo closed out the evening with a surprise performance.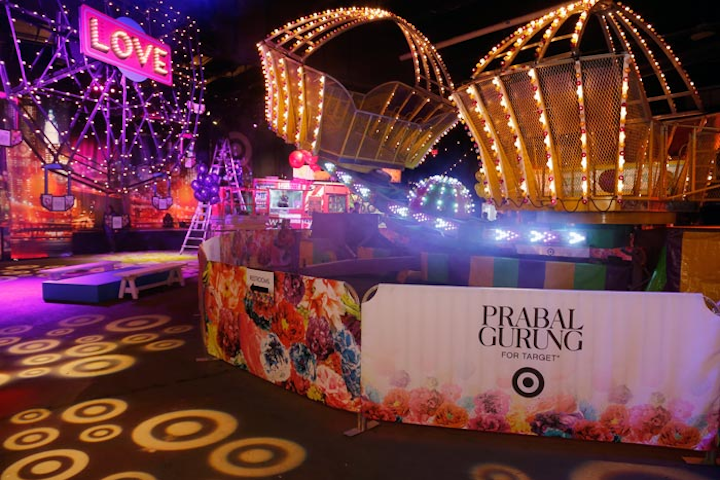 Photo: Neilson Barnard/WireImage.com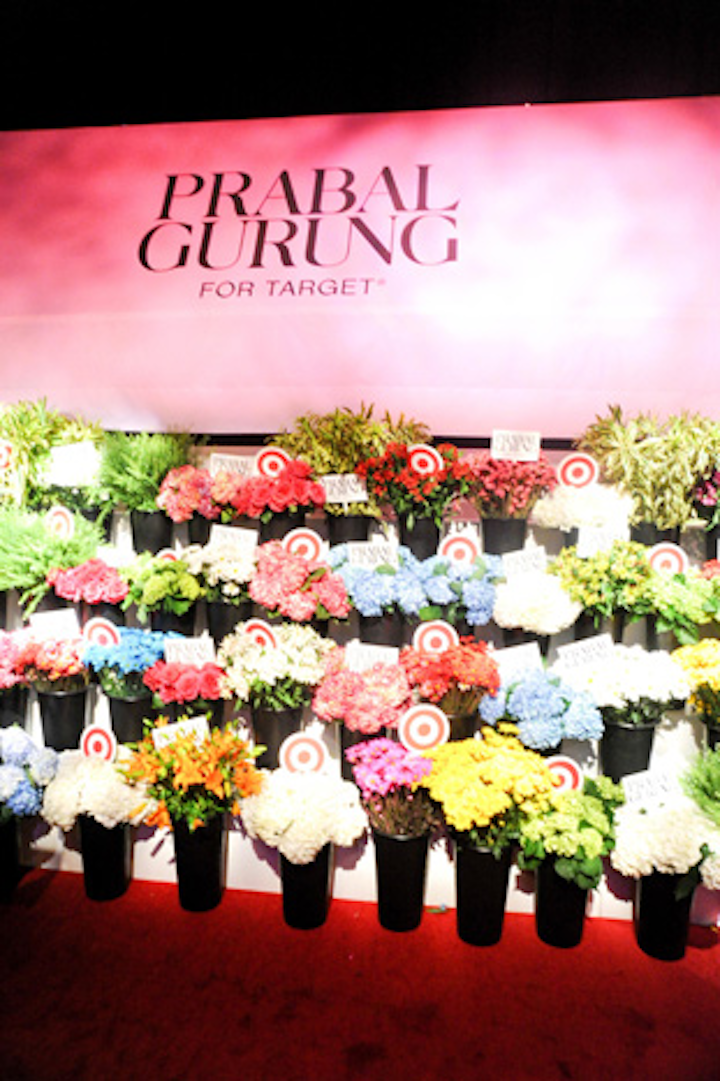 Photo: Neil Rasmus/BFAnyc.com
Photo: Neilson Barnard/WireImage.com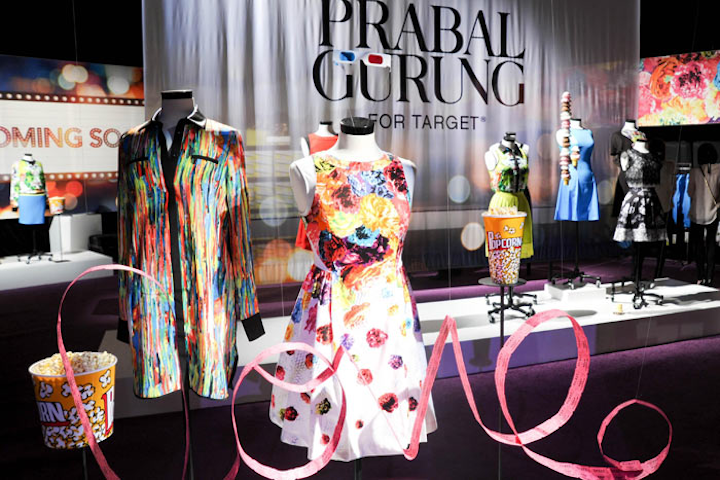 Photo: Neil Rasmus/BFAnyc.com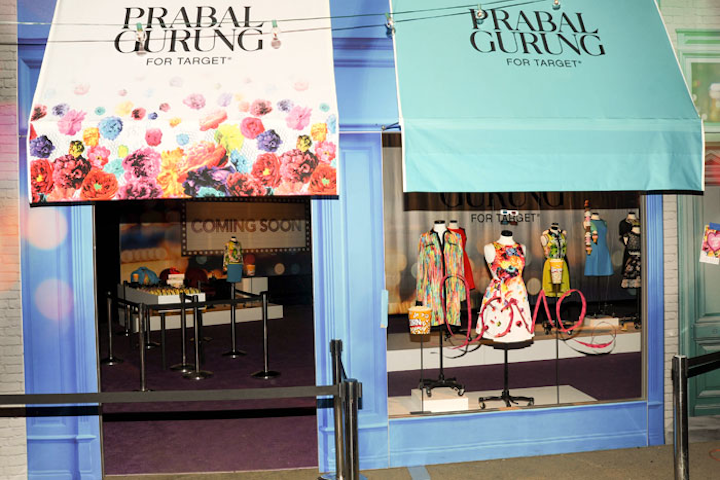 Photo: Neil Rasmus/BFAnyc.com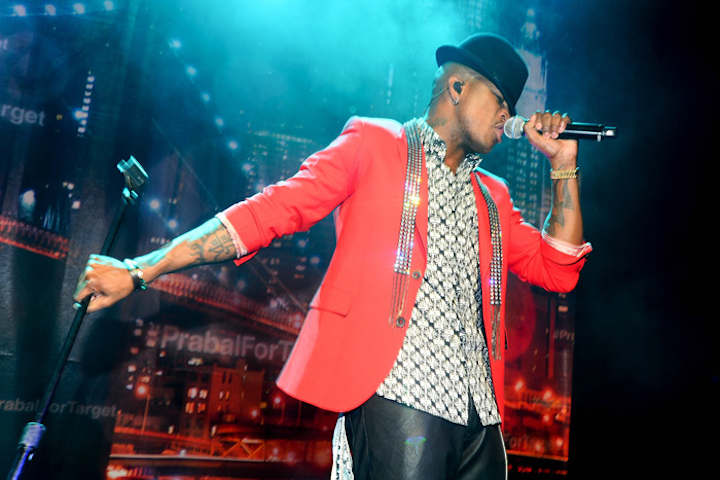 Photo: Neil Rasmus/BFAnyc.com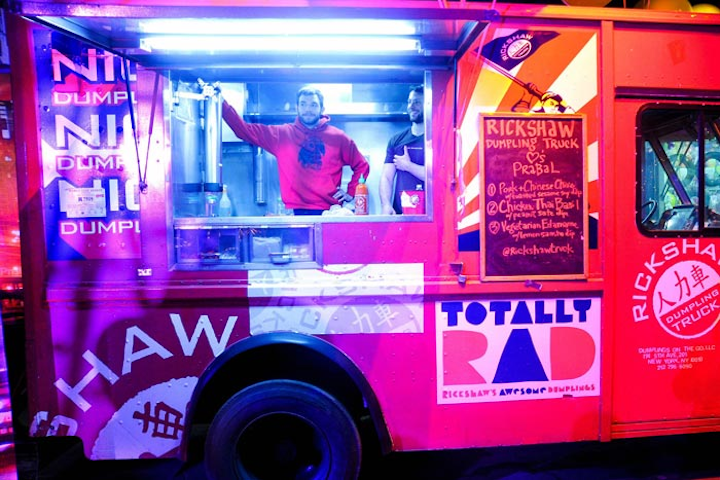 Photo: Neil Rasmus/BFAnyc.com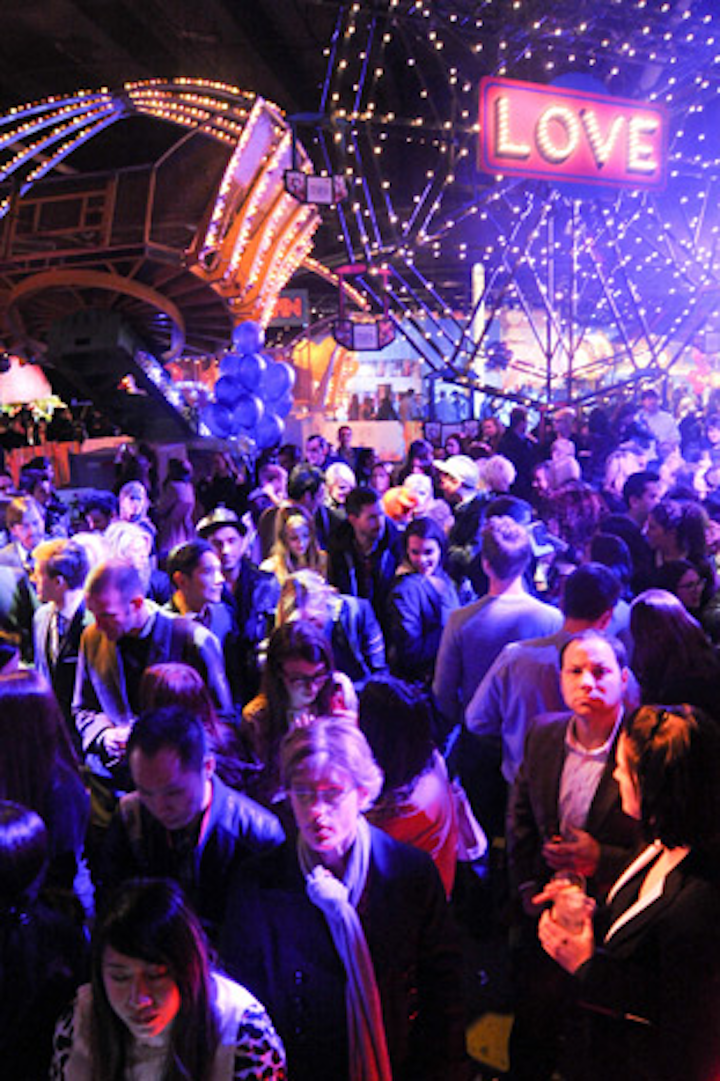 Photo: Neil Rasmus/BFAnyc.com
Featured Venues/Suppliers: