Why Mac 'n' Cheese Fests Are Drawing Huge Crowds
In cities across North America, macaroni and cheese festivals are seeing rapid growth.
November 13, 2015
Macaroni and cheese festivals are having a moment. Chicago's annual take on the event, the Mac & Cheese Fest, hosted its second run in October at the UIC Forum. This year, the event saw 4,000 guests—double the crowd size of its first iteration—and grew substantially in several other ways. The event has a contest-like format, in which restaurants compete to create the best mac 'n' cheese dish. A panel of local chefs, food critics, and media personalities judge the dishes based on taste, texture, and creativity. While the inaugural event saw one judging session, there were two this year; there was also a 75 percent increase in food vendor participation and a 50 percent increase in beverage-partner participation. Part of the event's proceeds benefit the Ronald McDonald House Charities, and organizers gave a higher donation of $15,000 to the cause this year.
Ozzie Meza, partner and co-producer of the festival, attributes its growing success to the popularity of its central dish. "Mac & Cheese Fest explores the culinary genius of Chicago chefs as they carefully prepare exquisite versions of a favorite rainy-day dish," Meza said. "Participating restaurants forever transform our guests' perception of a childhood favorite dish; [sampling everything] from truffle braised duck mac 'n' cheese to white cheddar and chorizo macarón con queso ... Chicago is a huge foodie city and has truly embraced the idea of paying homage to this dish once a year." Meza produced the festival with his partners Melinda Joseph and Cece Gonzales.
In Toronto, the first Mac 'n Cheese Festival took place at Liberty Market June 5 to 7. Organizers expected some 20,00 guests; 52,000 foodies ultimately made it out. ("Nobody was prepared for just how much Torontonians love their mac and cheese," said local blog Taste Toronto in its recap.) According to founder and festival director Philip Suos, "The reason why our festival has grown so quickly in popularity is because you won't find many of these gourmet mac 'n' cheese creations on the menus of restaurants. After all, it is mac 'n' cheese! It's the ultimate comfort food that appeals to both kids and adults."
Suos and his team are already preparing for a larger event in 2016. "We're targeting 65,000 [guests] next year," Suos said. "We went from 10,000 square feet of event space this year to booking over 212,000 square feet of event space next year." Next year's event will be held at Ontario Place.
Here's a look inside the two rapidly expanding events.
Mac & Cheese Fest Chicago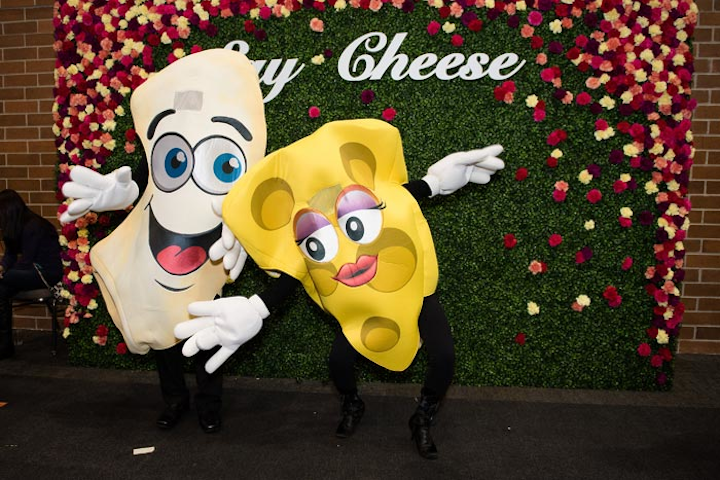 Photo: Metts Photo/Courtesy of Mac & Cheese Fest
Mac & Cheese Fest Chicago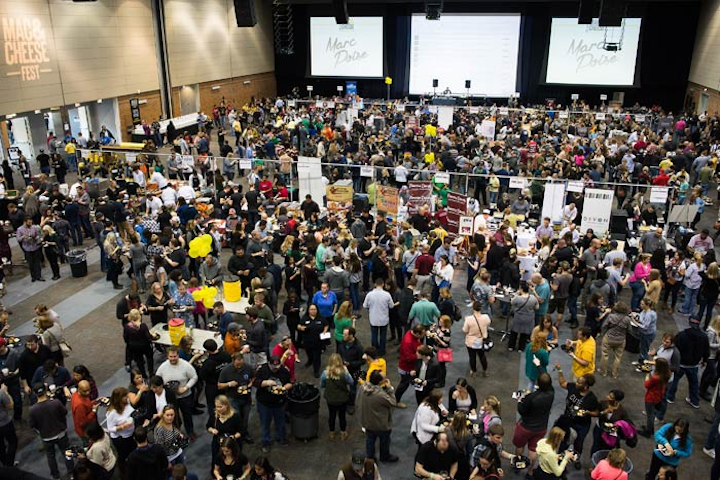 Photo: Metts Photo/Courtesy of Mac & Cheese Fest
Mac & Cheese Fest Chicago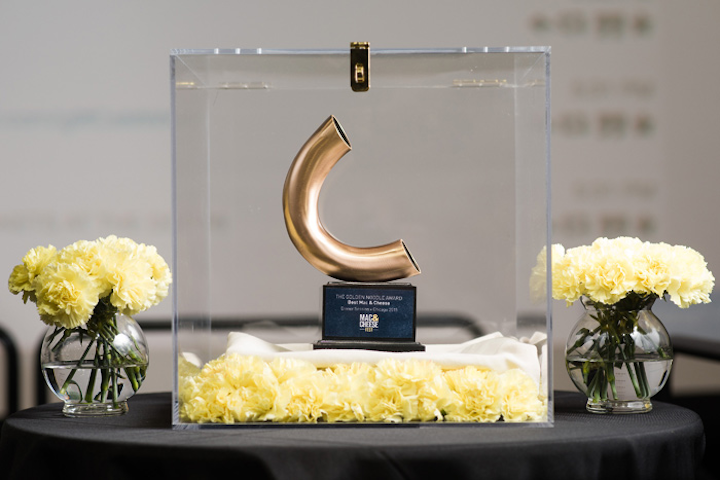 Photo: Metts Photo/Courtesy of Mac & Cheese Fest
Mac 'n Cheese Festival Toronto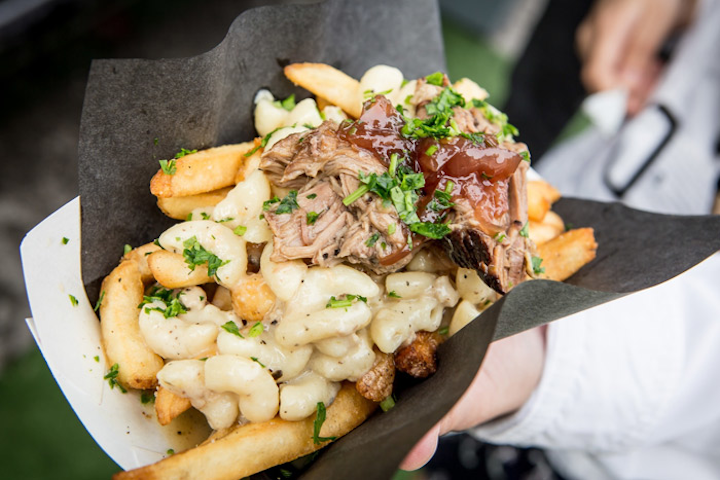 Photo: Courtesy of Mac 'n Cheese Festival Toronto 2015
Mac 'n Cheese Festival Toronto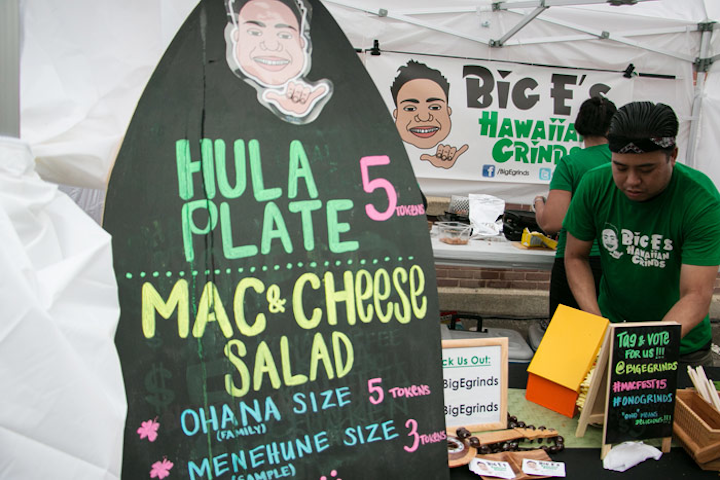 Photo: Courtesy of Mac 'n Cheese Festival Toronto 2015
Mac 'n Cheese Festival Toronto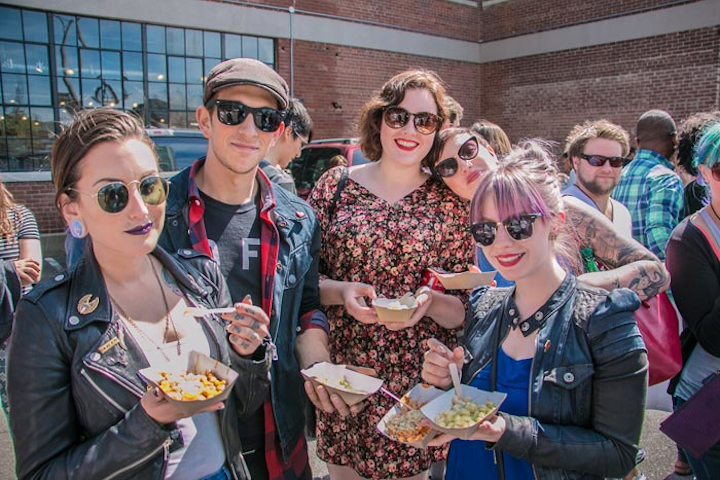 Photo: Courtesy of Mac 'n Cheese Festival Toronto 2015
Featured Venues/Suppliers: