Event Innovators 2018: Angie Fetherston
The hospitality industry professional and C.E.O. of Drink Company uses her cocktail expertise and love of pop culture to help execute Instagrammable themed bars in Washington, D.C.
November 13, 2018
Angie Fetherston, C.E.O. and co-founder, Drink Company
Basic Stats: Born in Ecuador, Fetherston, 33, has lived in Washington since high school and graduated from Carnegie Mellon University's Tepper School of Business, where she received the 2007 Entrepreneur of the Year Award.
Creating a Pop-up Bar Phenomenon: Fetherston co-founded Drink Company with cocktail expert Derek Brown in 2010. Drink Company owns Washington's Columbia Room, the newly opened Reverie restaurant, and PUB, an experiential, Instagrammable pop-up bar with a rotating theme, which has included Game of Thrones, the royal wedding of Prince Harry and Meghan Markle, and cherry blossoms and Japanese culture. The pop-up debuted in 2015 with Miracle on 7th Street, a now annual, over-the-top holiday-theme bar that put PUB on the map.
Why Christmas is her Favorite PUB Theme: "My favorite one every year is the Christmas pop-up," she says. "There's something about walking through the door, seeing the joy on people's face, and capturing their childhood nostalgia. That informed how we create every one of our pop-ups. Christmas is king in our world."
[PULLQUOTE]
What Fuels Her Team's Inspiration: "I think it taps into what we're excited about. It comes from a genuine place of what gets the team going," she says. "Part of it is about sharing it with people who are fans. Sometimes it's pop culture and sometimes it's a major event like the royal wedding, which I was completely enamored with."
Cocktail Prestige: While the PUB concept is Drink Company's viral sensation, the Columbia Room was awarded "Best American Cocktail Bar" at the Tales of the Cocktail Spirited Awards in 2017. Fetherston was also inducted into the Tales of the Cocktail Dame Hall of Fame in 2016, which celebrates achievements by women in the hospitality industry.
What's Next: Drink Company's latest pop-up concept was the macabre-theme Death Becomes Us, which took inspiration from the Black Dahlia murder, the Salem witch trials, and alleged serial killer Elizabeth Bathory. Fetherston says she doesn't know what theme the company will execute next—noting Westworld as a possibility—but that the goal is always to find something immersive. "You have to be able to build the world around them," she says. "The immersion to that high level of production is what has made us incredibly successful. More is more, going that extra mile."
Follow Fetherston and her work on Instagram at @angieforsenate and @drinkcompany
Back to the Most Innovative People in Events and Meetings list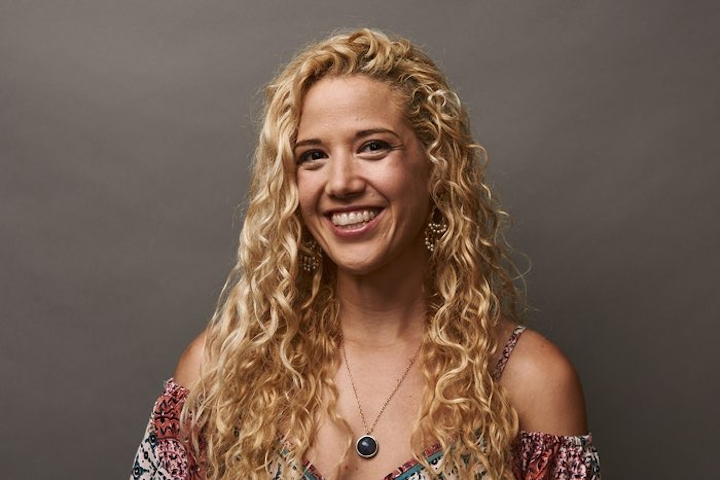 Photo: Courtesy of Angie Fetherston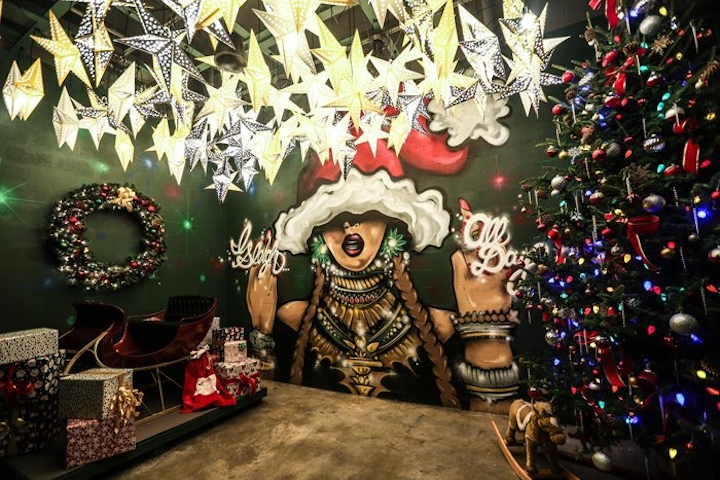 Photo: Farrah Skeiky
Photo: Farrah Skeiky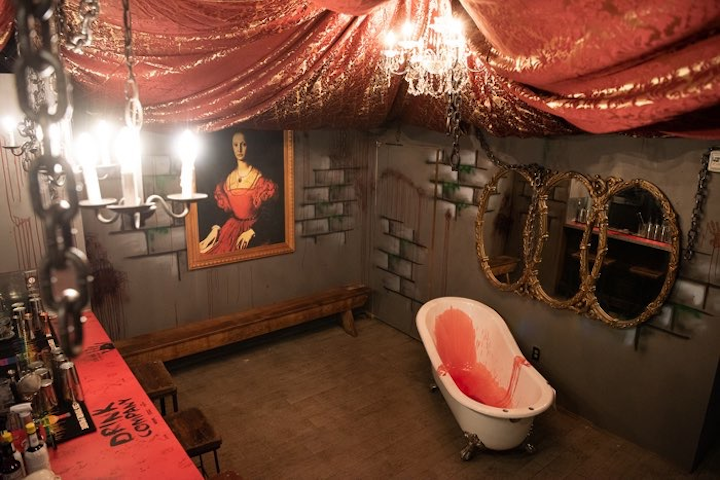 Photo: Jeff Martin
Photo: Jeff Martin
Featured Venues/Suppliers: