Contracts Checklist: 5 Essential Details Event Professionals Should Never Forget
From financial specifics to force majeure clauses, here are the important points to keep in mind when writing or signing contracts for events.
June 2, 2014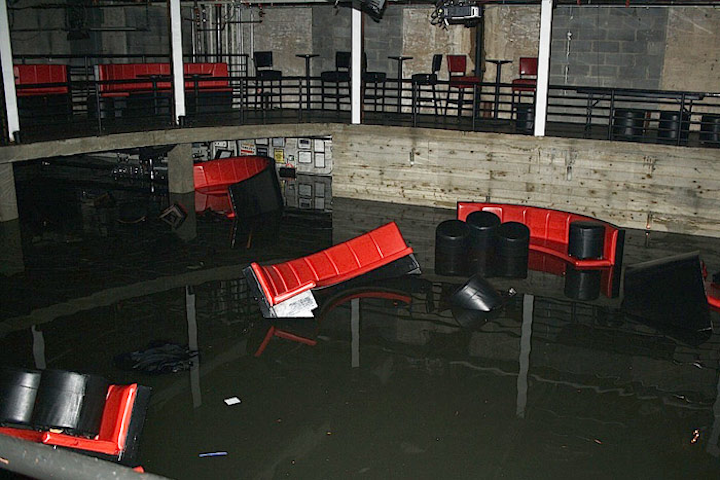 Photo: Courtesy of Galapagos Art Space
Event and meeting professionals may fuss intently over every last decor and logistical detail, but a contract full of holes could doom an otherwise impeccably planned event. Avoid the pitfalls with these essential things to consider when writing or signing a legal document.
1. Pricing and payment schedule
Any contract worth its weight will spell out the cost of service, but it should also explicitly state pricing nuances like discounts. That way, all parties know what to expect not just for this event, but further into the relationship when the same price may be expected, but not offered, again. "A good contract should clearly show the service's full value," says Andrew Ettenhofer of Event Creative in Chicago.
Further, a solid contract will be explicitly clear about not just how much is to be paid, but exactly when. "It's likely you've defined how much is to be paid, but an equally important component is defining when each payment is due. This is also an opportunity to define what happens if payment is not received—for instance, does the event still occur?" says NVE's Brett Hyman.
2. A force majeure clause
Wishful thinking is not an adequate defense against a major catastrophic event—and that's why a force majeure clause offers protection. "Both for contracts we write and contracts we sign, I always look at force majeure clauses," says Angel City Designs' Mark Yumkas. "A force majeure clause is the contract provision that allows a party to suspend or terminate the performance of its obligations when certain circumstances beyond their control arise, making performance inadvisable, commercially impracticable, illegal, or impossible." These might include acts of God, war, riots, fire, flood, hurricane, earthquake, lightning strikes, lockouts, work slowdowns, and acts of state or governmental action prohibiting or preventing parties from executing events.
The Whitney Museum of American Art's director of special events, Gina Rogak, adds, "If an event cannot go forward because of a hurricane or a flood or terrorist attack, this ensures that you are released from further financial obligation to the venue and in most cases, that your deposit is returned. And make certain your contract allows for either postponement or cancellation of your event. Some contracts only allow rescheduling, but the venue may not have another suitable date available. Hurricane Sandy put this one on our radar: In 2012, our annual gala was scheduled to take place on a pier the same evening Sandy struck and we rescheduled six weeks later at another location."
Yumkas, too, says his company has enacted the clause. "We were supposed to do the premiere of Zoolander in New York on September 15, 2001. Everything was built, trucked, contracts signed and deposited, and staff on the way for set up. Our contract terms dictated that we were to receive full payment by that date. On good faith, we negotiated a reduction in some of the expenses that had not occurred yet. And with our business in the Bahamas, we deal with acts of God all the time during hurricane season. During both Katrina and Sandy, we had events that were scheduled but were canceled. All the items were on island, including crew, so even though the event was canceled, based on our force majeure clause, we were paid in full, and we paid our vendors in full."
3. Rain or inclement weather contingencies
Barring the need to invoke a force majeure clause, even a little rain or wind can significantly affect an event. And a contract should be in place that defines the details of what happens, and who's responsible for what, in such a situation. "Does the event get postponed? Does it get cancelled? It's important that both parties decide this in advance so they can decide how this could impact the budget," Hyman says.
4. Boundaries and the scope of services
You may think you know what's included in the arrangement, but don't make any assumptions that aren't spelled out in black and white. "It's critically important that everyone is on exactly the same page about what is going to be included in the budget to which they are agreeing. The more detail the better," Hyman says.
"Contracts are a great way to set boundaries. For example, specify exactly the hours spent, target deadlines, and the final product or outcome. This is handy [to avoid] haggling over price, or [the expectation of] miracles under insane time frames. This way you can go back to a document that you both agreed on and signed if ever there is a dispute over expectations," Ettenhofer says. "So be as clear and as detailed as possible about what you are promising."
California Science Center's Chris Sion says she makes sure nuanced details specific to her venue are spelled out in all contracts. "It's part of our due diligence that the client understands our policies in advance of their event in order to avoid any surprises on event day when they have more important things to focus on, like attending to their guests."
5. Expert consultation
Unless you're a lawyer, you may not be in the position to write or decipher every line of a contract without help—and that's okay. But seek the advice of legal professionals when possible, and together focus on all the details of the technical speak.
"As event planners, we are by nature obsessed with details. We can debate over the subtle differences of 'camel' versus 'sand' linens, or featuring hydrangeas as opposed to viburnum in the centerpieces. Despite the amount of time we can spend on these types of decisions, I am genuinely surprised to observe how little time some people spend on reading and understanding the details outlined in their contracts," Sion says. "Sometimes the placement of a single word in a contract, especially one that carries significant legal implications, can make the difference between paying for damages or not." In particular, Sion says, have indemnity and insurance clauses reviewed by experts if possible.
Rogak agrees. "The most essential thing is to have each contract reviewed by your attorney. Attorneys look for and see things that other people may overlook."
Featured Venues/Suppliers: