Milken Institute Global Conference Packs in 3,000 Attendees for 140 Panels Amid 560 Top Thinkers
April 30, 2010
The Milken Institute's Global Conference ran April 26 through 28 at the Beverly Hilton Hotel. With 560 speakers on 140 panels, the event brought spirited discussions among top-level decision makers and thinkers on topics like education, energy, the environment, finance, region, government, health, media, and philanthropy. T. Boone Pickens, Maria Shriver, Eli Broad, and Les Moonves were among the participants in the discussions, which brought more than 3,000 attendees representing 60 countries. Even non-attendees could check out the proceedings through recordings of all public sessions that were available online within hours of their completion. The conference also streamed to Bloomberg TV, CNBC, and Fox Business News broadcasts.
To produce the event, Milken Institute senior event manager Bryan Quinan and Milken Family Foundation senior vice president of creative services Larry Lesser tapped Vision Matrix. Vision Matrix is led by Josh Lesser, the former director of video production for Milken Family Foundation, where he started working on the production of the conference in 2004. About 150 freelance staffers were on hand for support during the programming. Josh Lesser explained that producing the show was a 24-hour, on-call, live-in situation. "You never know when someone's going to need that projector—those things come left and right at us. One of the things that makes this thing so successful is that we live on site and we have 115 walkie-talkies."
"One of the challenges every year that we face is, how do you keep the show with the level of people that we have safe and secure? We gets all sorts who want to come and every year it gets trickier and trickier. How do we make IDs safe?" said Josh Lesser. "We work with security firm Guardsmark and they bring officers, and there's an internal security element. You also have press there. You want them, and you welcome them, but you can't have them just going into any area. You have to keep everyone happy and get them the access they need. One of the nice things about the Beverly Hilton is that it is small and intimate and you can walk down the hall and run into any number of C.E.O.s."
Among the new programming this year (revived from a past incarnation) as part of the conference was the Global Gourmet Games, an interactive event that paired leaders in business and industry with chefs and sommeliers for a program to benefit the Prostate Cancer Foundation and FasterCures. "Now the time was right to bring [a new version of a past program] back, a fresher spin on an older event," said Josh Lesser. In addition to the main events at the hotel, other related programming took place at restaurants and private homes.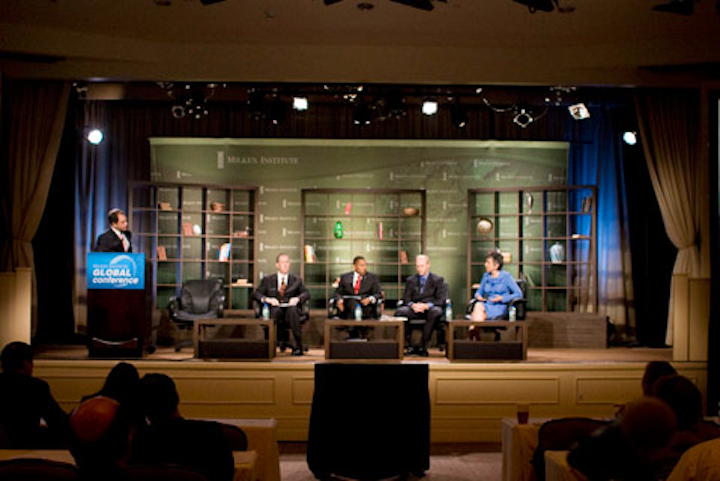 Photo: Vision Matrix Productions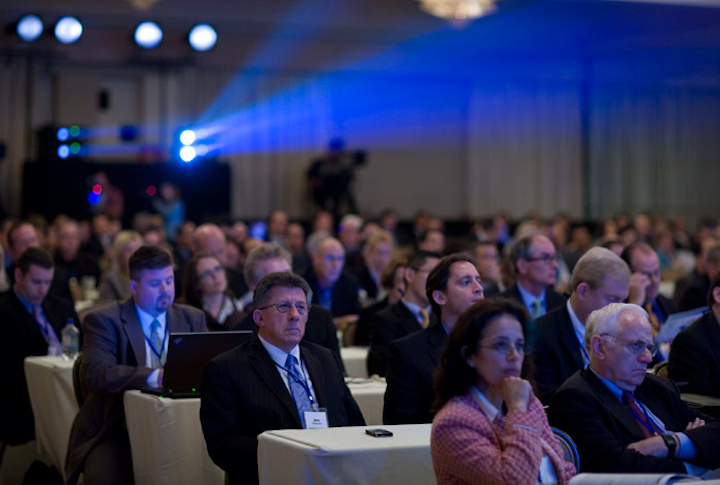 Photo: Vision Matrix Productions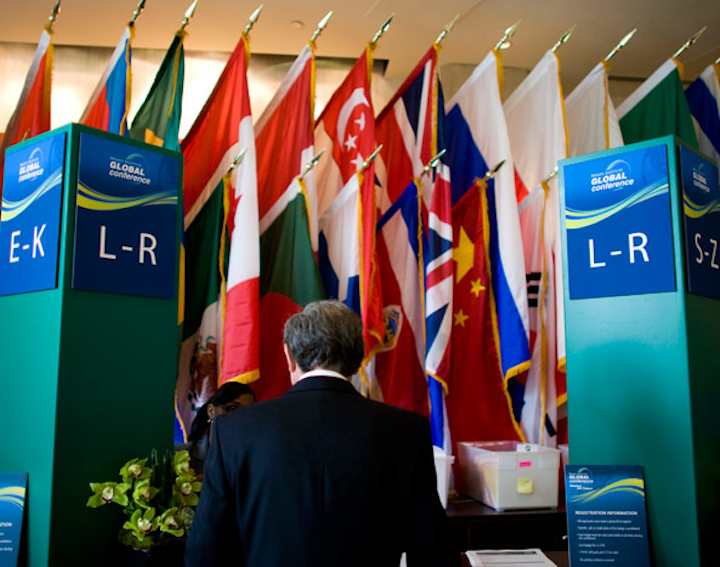 Photo: Vision Matrix Productions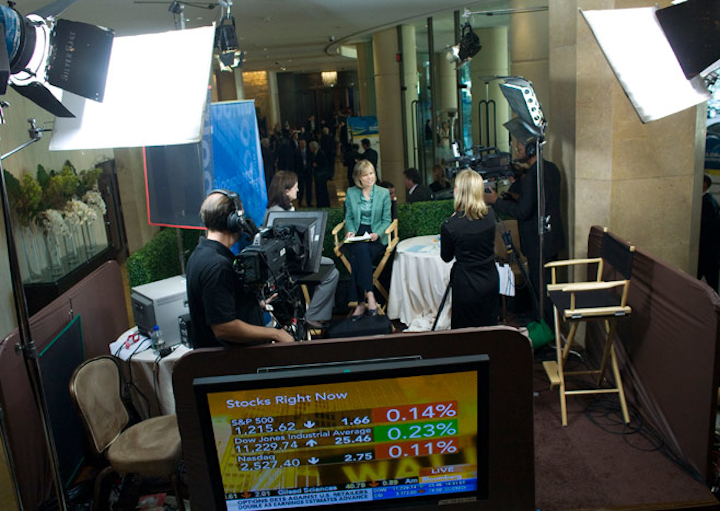 Photo: Vision Matrix Productions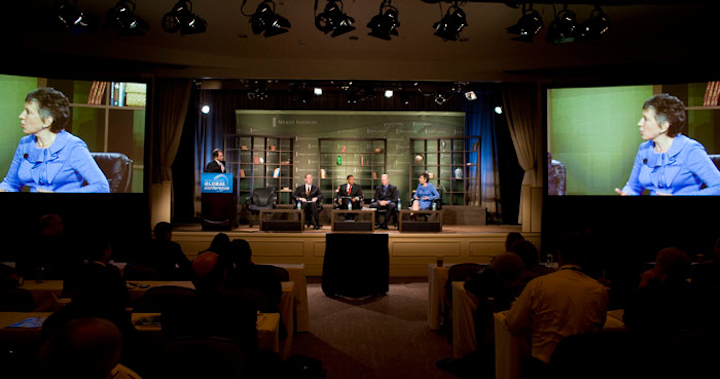 Photo: Vision Matrix Productions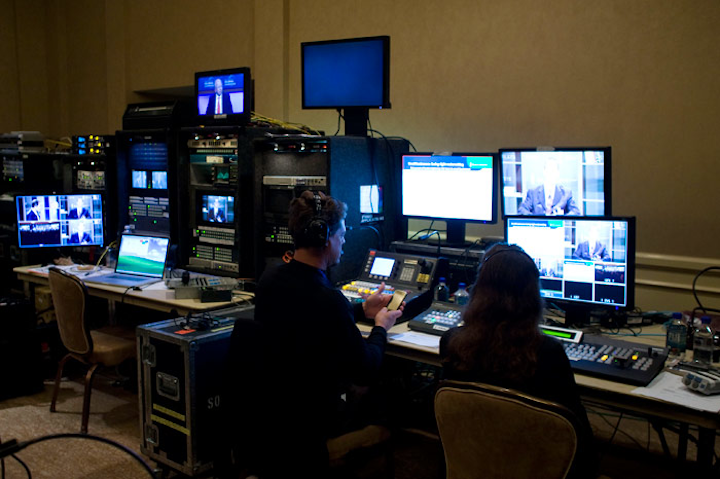 Photo: Vision Matrix Productions
Featured Venues/Suppliers: