Magnum Ice Cream Launches With Lagerfeld-Directed Film Series During Tribeca Film Festival
April 26, 2011
Last week, as the previews and parties for the New York International Auto Show came to a close, events for the 10th run of the Tribeca Film Festival started up. And just a day after the IAC Building was used for Jaguar's 50th anniversary, Unilever took over the west Chelsea venue for the launch of its Magnum ice cream. The 300-person gathering hosted by the global corporate giant on Thursday introduced the popular European ice cream bar to the U.S. alongside a film series directed by fashion designer Karl Lagerfeld. And with a guest list of notable names from music, fashion, and film, including Vogue's Anna Wintour, model Crystal Renn, designer Simon Spurr, the trio from the Misshapes, and festival co-founder Jane Rosenthal, the nighttime affair drew plenty of attention.
To set the scene in InterActiveCorp's lobby, design and production firm Frank Alexander NYC looked to mood boards developed by Lagerfeld and crafted a black and white lounge versatile enough to house the screening and the ensuing cocktail reception. Complementing the decor was a menu of bites from Sonnier & Castle and tipples from Cuff & Buttons, all inspired by Magnum.
Picking up on the contrasting palette of the chocolate-covered ice cream bars and the mod architecture of the Frank Gehry-designed site, the production team employed a mix of furnishings for the event. Seating comprised curved sectional sofas in black or white upholstery, as well as linear white suede ottomans in varying heights contrasted with black rectangular pillows. Metal tables, votive candles, fringed drapes, and long conical lampshades added texture, while the video walls provided subtle branding through images of the Magnum seal and chocolate.
To further integrate the brand into the evening, the drink and food menus contained chocolate and vanilla, key ingredients in the ice cream bars. Hors d'oeuvres included pulled chicken with Belgian chocolate mole, queso fresco, and blue corn chips; melted Brie and vanilla-scented green apple in puff pastries; and white chocolate and black olive bark. The specialty cocktails from Cuff & Buttons included one named "Toasted Almond Indulgence," made of chocolate vodka, cognac, toasted almond orgeat, Angostura bitters, and orange zest; and another called the "Magnum MoMint," made with chocolate vodka, cacao-nib-infused cognac, white cacao, white crème de menthe, lactart, Angostura orange bitters, and a sprig of mint. And as guests left the event, they were each handed a Magnum ice cream bar for dessert.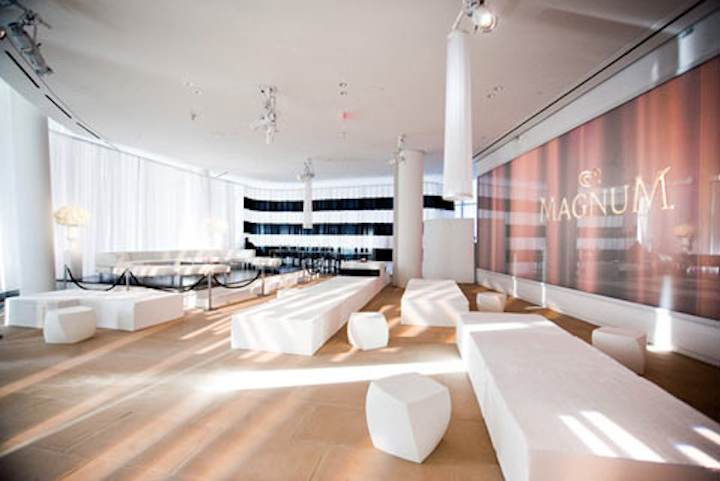 Photo: Allan Zepeda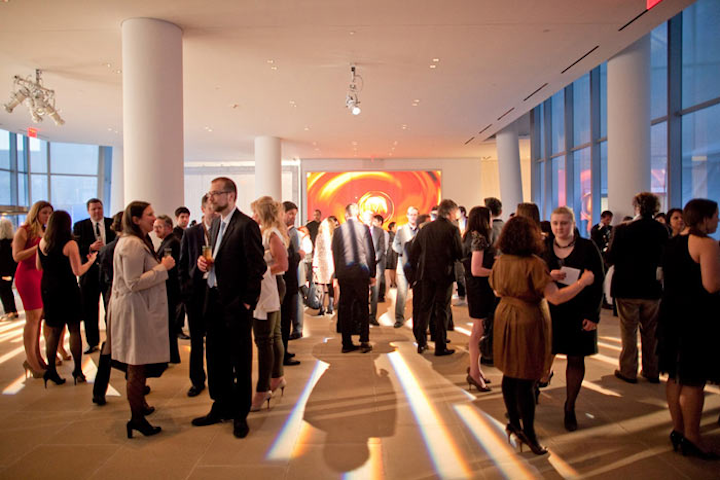 Photo: Allan Zepeda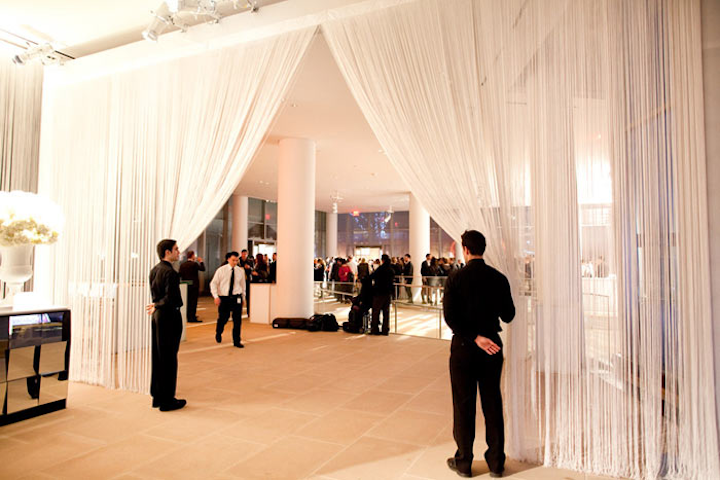 Photo: Allan Zepeda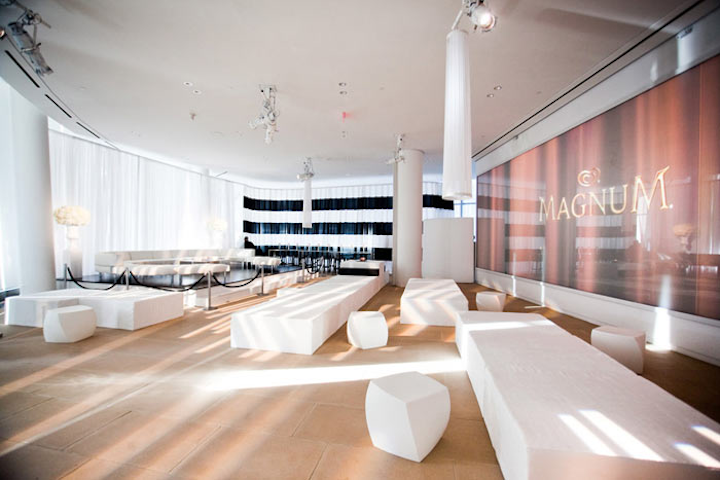 Photo: Allan Zepeda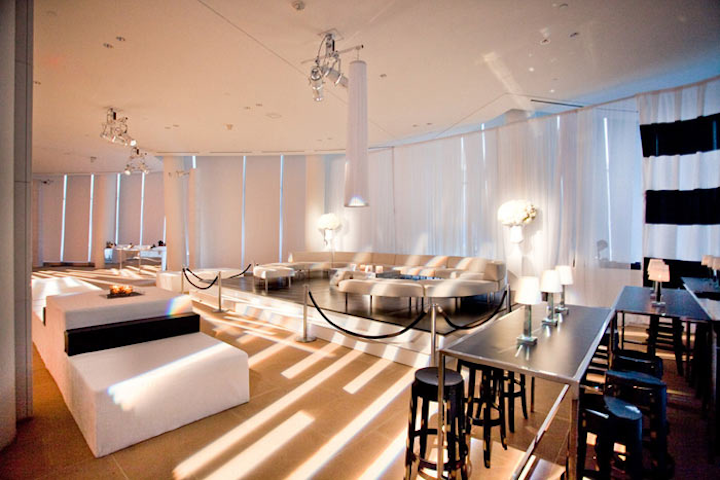 Photo: Allan Zepeda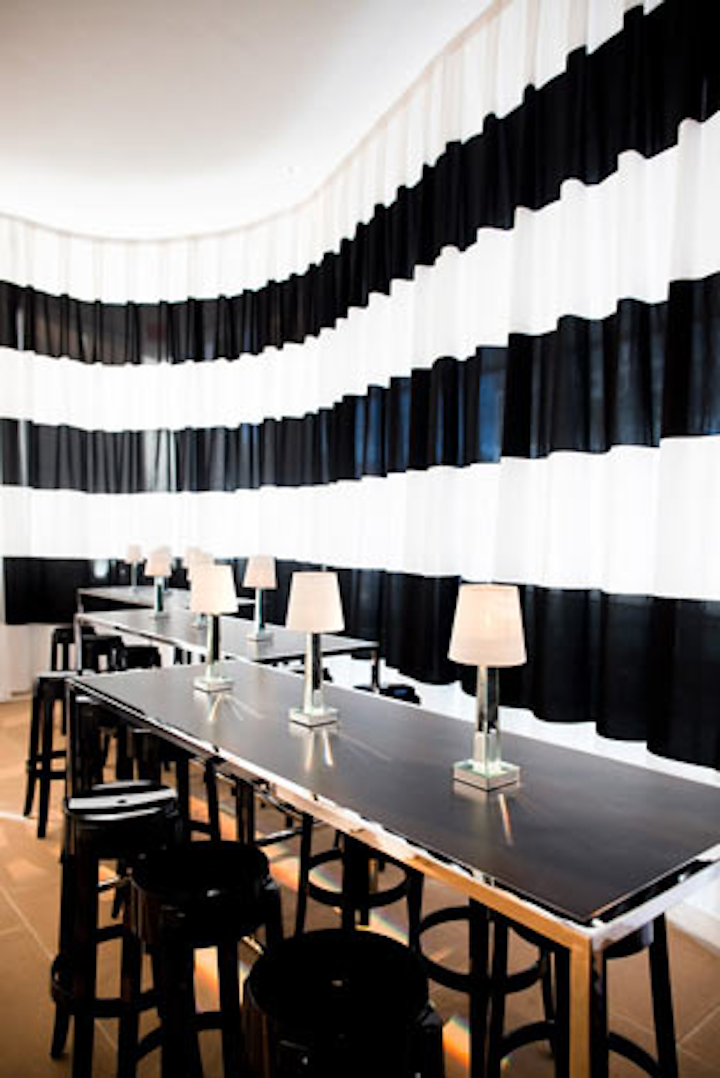 Photo: Allan Zepeda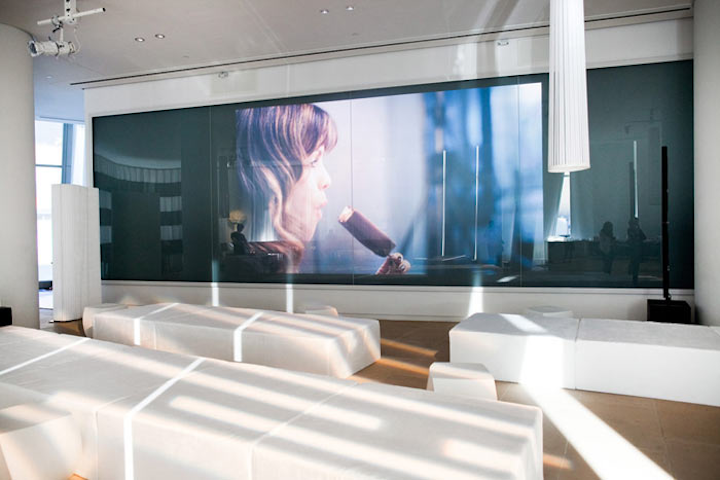 Photo: Allan Zepeda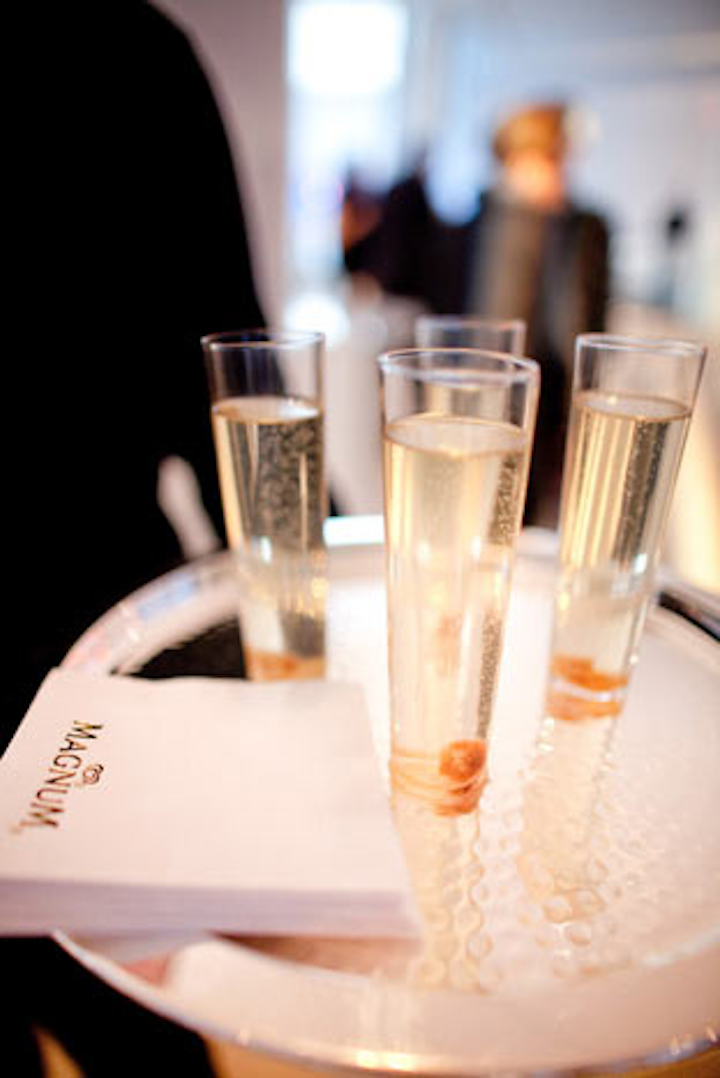 Photo: Allan Zepeda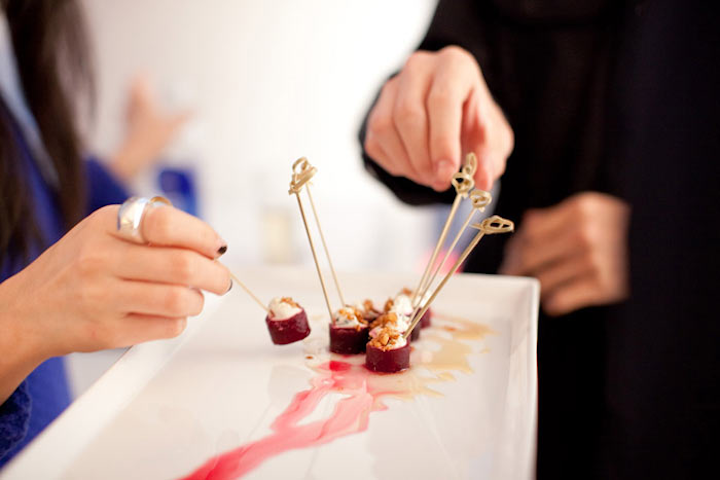 Photo: Allan Zepeda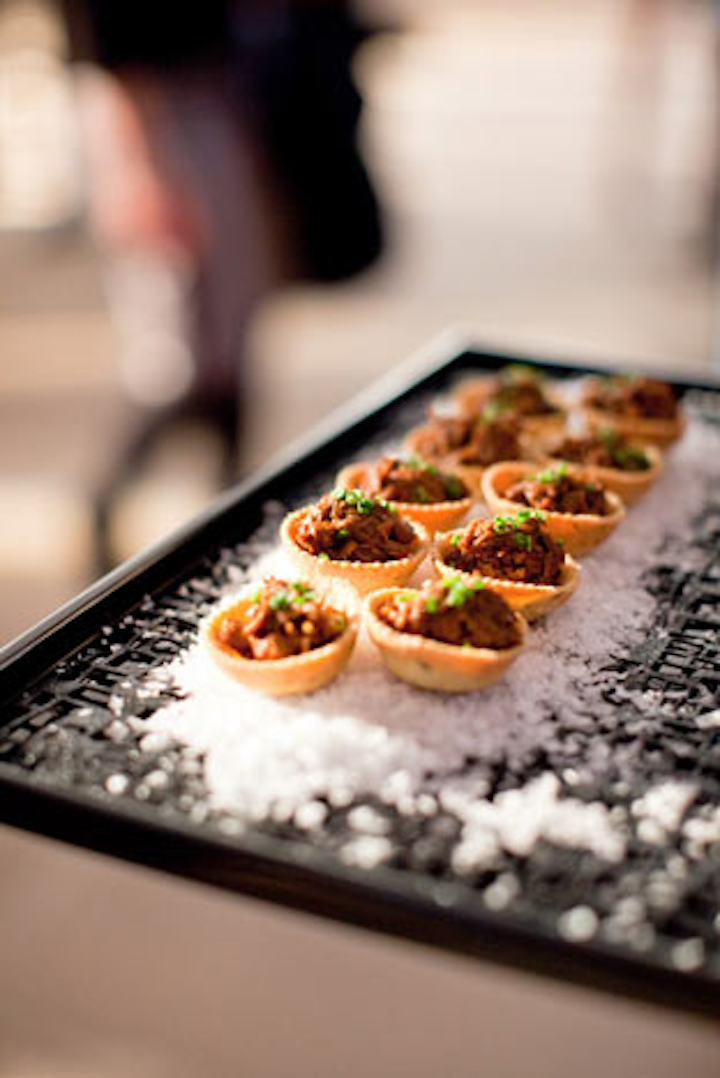 Photo: Allan Zepeda
Featured Venues/Suppliers: