10 Chicago Teambuilding Activities for Corporate Groups
October 4, 2011
Looking to get a corporate group out of the office and interacting? Here are 10 new group activities for that can work for teambuilding, meeting breaks, incentives, and other kinds of corporate outings.
1. Vino 100, a new wine shop in Logan Square, offers 100 types of wine that each sell for $25 or less. The venue, outfitted with French art and cheery yellow walls, hosts teambuilding activities with themes such as "Wine 101" and "Big Bold Reds." Event packages cater to groups of eight to 14 and can include snacks such as cheese and crusty bread. 
2. Chicago's most famous improvisation spot, Second City, hosts on- and off-site workshops that teach groups the comedic craft. The events typically last two to three hours, and can accommodate anywhere from six to several thousand guests. The workshops now include multimedia and social networking elements, and can be streamed live to global offices so international colleagues can participate remotely.
3. With locations in cities such as Boston and Los Angeles, Trapeze School New York recently unveiled a Chicago outlet at Belmont Harbor. Open annually throughout the summer and until early November, the school can host private trapeze classes for as many as 100 guests. A typical class lasts two hours, and students learn how to knee-hang and swing into the grip of a professional trapeze catcher. For larger groups, organizers can arrange for additional activities such as juggling, trampolining, and boat rides around the harbor. Staffers can provide refreshments, snacks, and appetizers for smaller groups; outside caterers can be brought in for more than 50 guests. The classes are $99 per head.
4. Watson Adventures recently launched a new scavenger hunt called Munch Around Lincoln Park. Guests tour the neighborhood, learning historical tidbits and sampling ice cream, pretzel sandwiches, cupcakes, and hot dogs from area eateries. Along the way, teams look for clues and snap photographs of the found items with digital cameras. The hunts can accommodate about 50 guests, and pricing ranges from $50 to $80 per head.
5. Parties That Cook's newest offering is Cooking Farm-to-Table. After a guided tour of a working farm, groups break into teams to prepare seasonal, four-course meals using freshly picked ingredients. Dinner is then served at a long, communal farm table. The activity is available year-round and can take place in an enclosed barn in the wintertime. Pricing is $2,700 for 20 guests or fewer, and additional guests are $135 per head.
6. Recently launched in Chicago, SkeeNation hosts private skeeball tournaments at Flat Rock Tavern in Lincoln Park. The four-hour activity can accommodate groups of 50, and different packages include unlimited beer and pizza, cocktails, and custom T-shirts. Depending on the package, costs range from $1,250 to $2,500.
7. In July, the Adler Planetarium introduced Deep Space Adventure. Shown in the Grainger Theater, the video projects vivid images of planets, stars, and other celestial objects onto a dome and includes special lighting effects. The planetarium can accommodate private viewings for groups of 15 or more; pricing ranges from $10 to $19 per guest. Group outings can also include free time to check out the exhibitions and a tea service at Cafe Galileo with snacks from Food for Thought. 
8. Penguin Foot Pottery, a new studio in Logan Square, hosts private classes for six to 20 guests. Most events last two to three hours, and guests learn to throw clay and create basic bowl and cup forms while mingling over cocktails and snacks. Cost per guest is $25 to $30, and hosts can bring in caterers of their choosing—or opt to order from a neighboring Cuban restaurant.
9. Billed as the "world's highest ice-skating rink," Skating in the Sky is on the 94th floor of the John Hancock Center. Made of synthetic ice, the 900-square-foot rink is surrounded by floor-to-ceiling windows that overlook the downtown skyline. The venue can host groups of 100, though the ice only holds 25 skaters at a time. Buyouts require a two-hour minimum and cost $2,500. Hosts can opt to extend events for $1,000 for each additional hour. Skates are provided for all guests. For large groups, food and beverage packages are available through Blue Plate Catering. The Lavazza Expression Cafe at John Hancock Observatory can provide catering for smaller groups. Options include panini stations, charcuterie-and-cheese platters, and specialty cocktails.   
10. Hawthorne Race Course recently introduced office pool parties in its off-track betting parlors. All participants put in a few dollars, or the host company can supply the funds, and the track provides an expert handicapper to help place the bets. Along with food and beverage packages, staffers can arrange for contests such as "Most Creative Horse Name," visits to the paddock, and meet-and-greets with jockeys. Groups can divide into teams to bet, and the group that has the most winnings at the outing's conclusion gets a prize. 
Photo: Courtesy of Hawthorne Races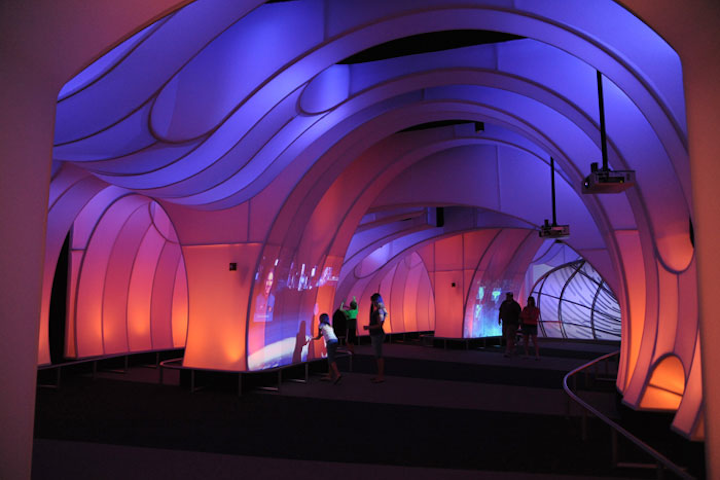 Photo: Courtesy of Adler Planetarium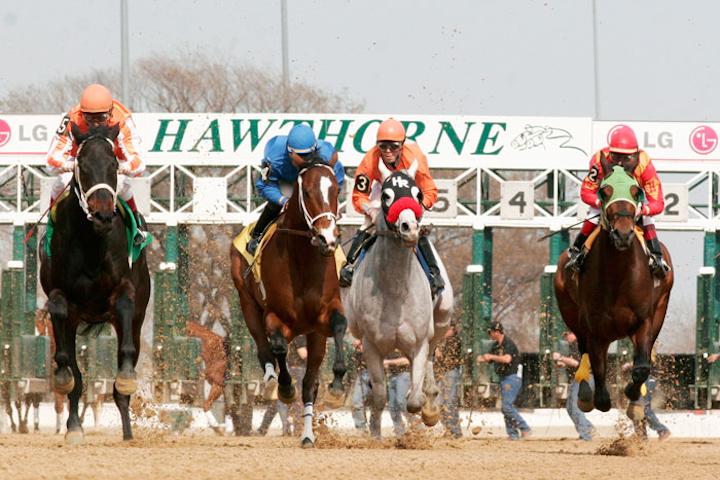 Photo: Courtesy of Hawthorne Races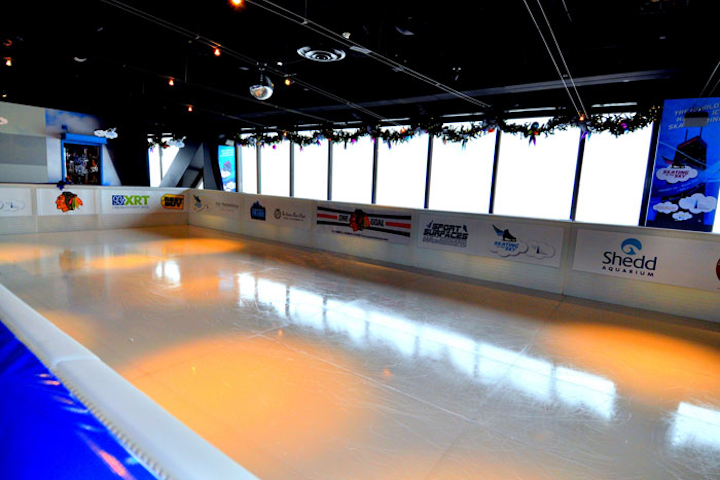 Photo: Courtesy of the John Hancock Observatory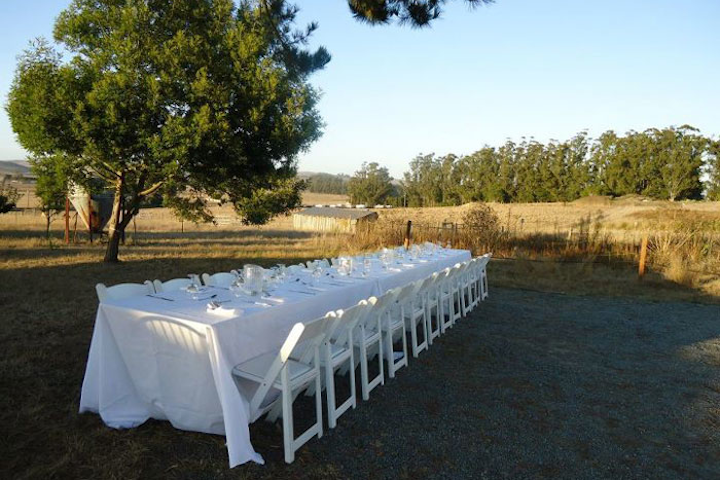 Photo: Courtesy of Parties that Cook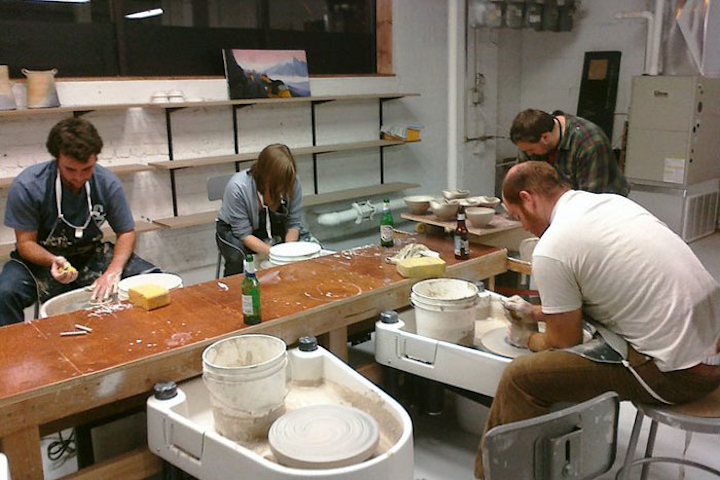 Photo: Courtesy of Penguin Foot Pottery
Photo: Courtesy of Second City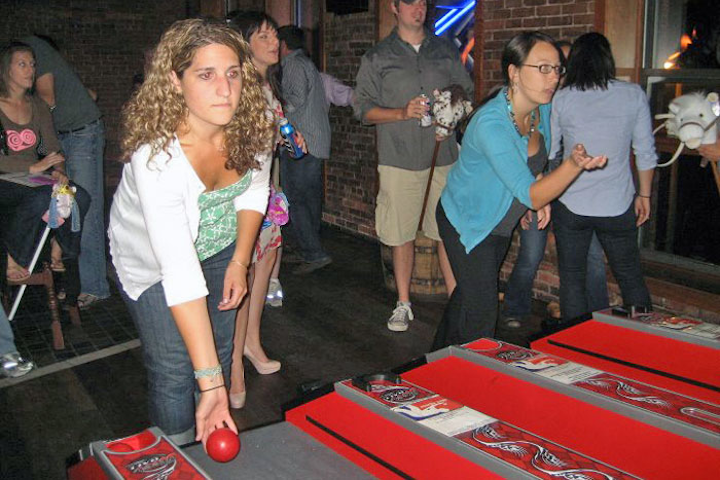 Photo: Courtesy of SkeeNation
Photo: Courtesy of Vino 100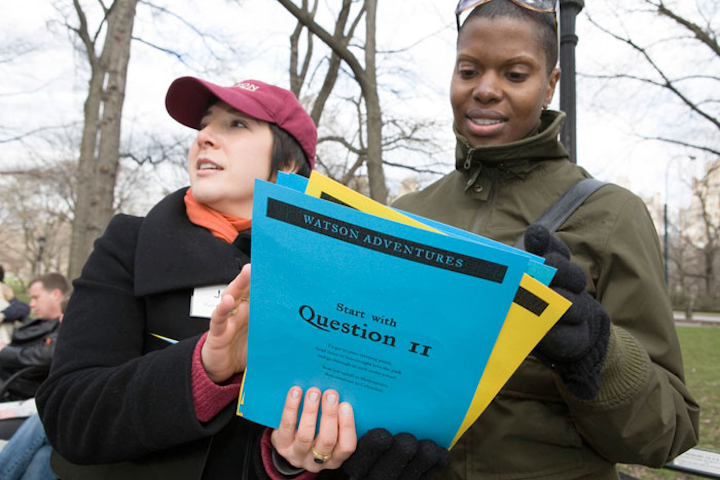 Photo: Cat Cutillo/ Courtesy of Watson Adventures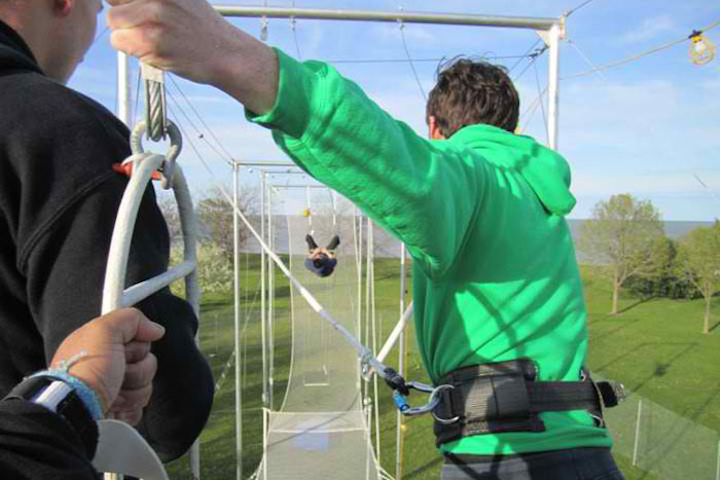 Photo: Brock Brake
Featured Venues/Suppliers: