An Oscars Publicist Shares Her Favorite Venues
Amy Grey of Dish Communications discusses where she goes for client lunches, to get work done on the road, to host a screening, and more.
March 1, 2018
Amy Grey founded entertainment public relations firm Dish Communications in 1991. Since then, she has overseen the PR campaigns for numerous films at the Academy Awards, the Emmys, Sundance, the Toronto International Film Festival, and more, and has worked with clients including HBO, Viacom, and filmmaker Werner Herzog. Grey began her career as a publicist for musicians such as Kansas, David Bowie, and Prince, and later served as director of special events for Columbia Records. She is a member of the Academy of Television Arts & Sciences and the International Documentary Association, and is based in Los Angeles.
For Client Lunches
We hosted a wonderful meal at Chi Spacca in West Hollywood for documentary filmmakers. Even though it was awards season and they had competing films, it felt like a fun, warm extended family dinner. The communal tables and the incredible Italian food was so comforting and inviting and everyone had a great time.
To See Art and Culture
The first time I went to the Museum of Jurassic Technology in Culver City, I was hooked—I was also with Werner and Lena Herzog so it was particularly special. The exhibits are both bizarre and intriguing. Also, the Getty Villa was a very special place to take my son when he was young. They had lots of interactive exhibits and costumes to fuel imagination, plus a breathtaking view of the ocean.
To Get Work Done on the Road
I like charming and historic hotels, like the Gramercy Park Hotel in New York or the Windsor Arms Hotel in Toronto.
To Entertain Sponsors
People love the Polo Lounge in Beverly Hills because you always see someone famous. One of my favorites is still the Ivy in West Hollywood, and then popping into Indigo Seas to go shopping.
To Recharge
Walking Lake Hollywood. The film Chinatown was one of my favorites and I was intrigued by the story of William Mulholland and how water came to this dessert. Walking around the lake with my family is a favorite activity.
For My Favorite Meal
Pasta at Madeo in West Hollywood. This is the best in L.A. and reminds me of Dick and Dora's, an old-fashioned Italian restaurant down the street from where I grew up on Long Island. Authentic and delicious.
To Hear Live Music
Pappy & Harriet's in Pioneertown in the desert. An abandoned western movie set is now a little town that attracts world-class artists like Paul McCartney and Bob Dylan. A total treat in the middle of the tumbleweed.
For My Favorite Screening Room
The London West Hollywood—only if Winston and Churchill, their resident English bulldogs, attend the screenings!
To Unwind
Two Bunch Palms in Desert Hot Springs. I have been going there long before the grotto was featured in the film The Player. Thoroughly relaxing with natural hot spring water, and the grounds are tranquil and beautiful all year round.
To Entertain Out-of-Towners
Geoffrey's if I feel like driving to the beach and showing off the Pacific. Drinks at Musso & Frank's or dinner at Dan Tana's as they remind me of my youth. Thai Town for the best Thai food in L.A.—specially, Ruen Pair.
For My Favorite Architectural Stop in L.A.
Frank Lloyd Wright's Hollyhock House. Doesn't everyone want a living room with a moat?
To Get Inspired
Book Soup, Vrooman's—any book store. I cannot walk out without buying new books. I love to browse titles and look at architecture books. My other inspiration is Louise Stern Gallery on Melrose—she features artists like Karl Benjamin. Also, Reform Gallery for my beloved Evelyn Ackerman art.
To Indulge My Biggest Addiction
John Kelly Chocolates. I can't even drive near their factory in West Hollywood.
To Feel Like an Oscar Winner
Sleeping in the day after the Oscars!
This story appeared in the 2018 BizBash Best Venue and Supplier Guide.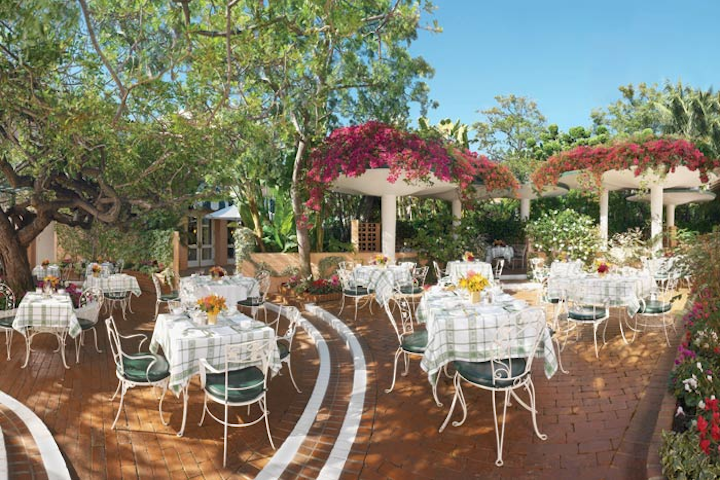 Photo: Jonathan Rouse
Photo: Courtesy of Amy Grey
Photo: Courtesy of Chi Spacca
Photo: Courtesy of the Getty Villa
Photo: Clinton Steeds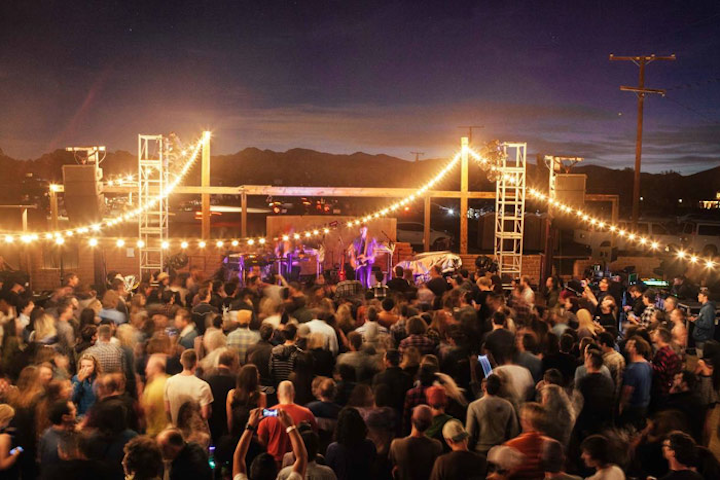 Photo: Courtesy of Pappy & Harriet's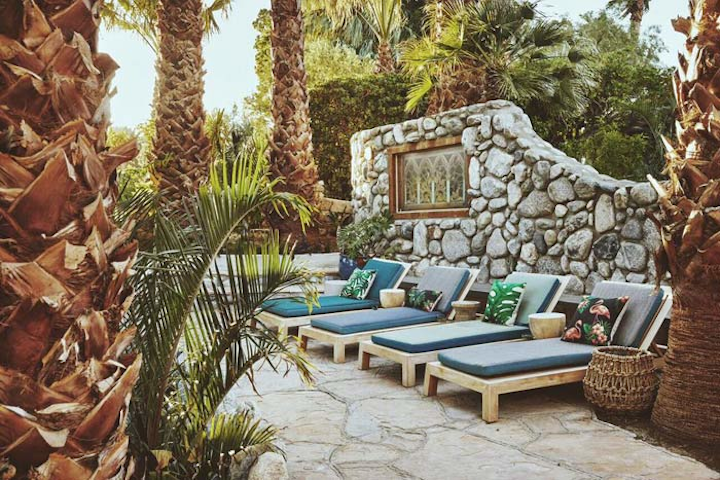 Photo: Courtesy of Two Bunch Palms
Featured Venues/Suppliers: