The Evolution of Event Technology: What Has Changed Since 2000?
In less than two decades, new tools and online platforms have changed the way the industry plans gatherings—and how attendees experience them.
April 6, 2015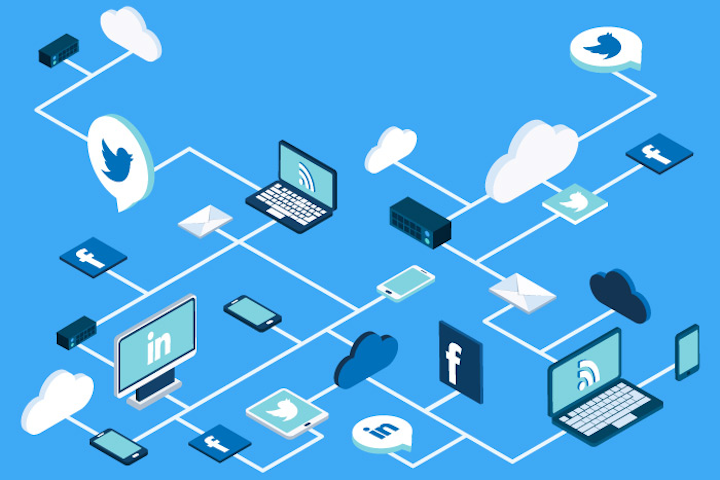 Illustration: Joey Bouchard & Cornelia Stiles/BizBash
There's no denying that technology has touched and transformed every aspect of the event industry in the past 15 years, influencing the planning, production, execution, and follow-through. And yet, despite all of this change, the core functions and values of events remain the same: to bring people together to learn, to conduct business, to network, to support a cause, to be entertained.
Technology's impact on the industry has been more evolutionary than revolutionary. Bit by bit, year after year, new products and capabilities are being integrated so that events today—everything from trade shows and fund-raisers to meetings and social gatherings—are vastly different than they were in 2000. Back then many people were hesitant to embrace technology (especially on the heels of the Y2K scare). About half of adults in the United States were online in 2000, and most were using dial-up access: only 3 percent of American households had broadband access, according to the Pew Research Center.
Those figures have changed dramatically: In 2014, the Pew Research Center reported 87 percent of American adults use the Internet, with usage at 97 percent for those ages 18 to 29. Plus, 68 percent of adults are going online via mobile devices. For the event and meeting industry, it represents multiple opportunities—and expectations. 
Chapter 1: Making Social Connections
Chapter 2: Functioning in a Mobile Environment
Chapter 3: Changing the Planning Process
Chapter 4: Bridging the Digital and Physical Stories