The Evolution of Event Technology: Changing the Planning Process
The rise of the Internet and new technology has changed the way events are planned—for better or for worse.
April 6, 2015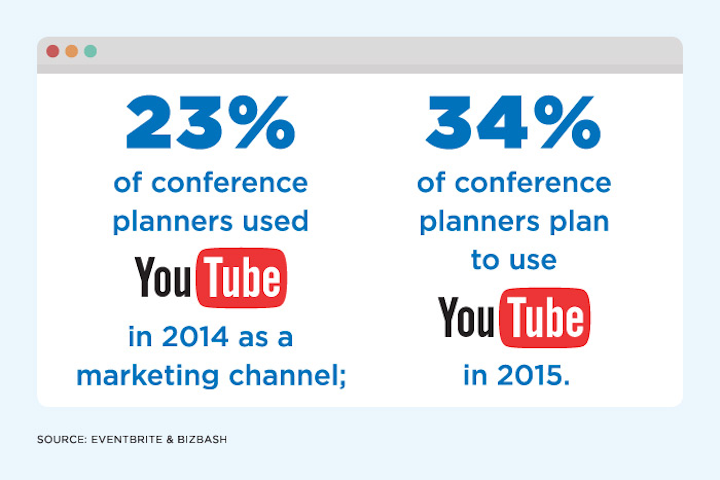 Illustration: Joey Bouchard & Cornelia Stiles/BizBash
This story is part of a five-part series on how technology has changed the event industry. See the introduction to the package here.
Certainly technology has impacted the way planners do their jobs. Three-ring binders filled with contracts, venue maps, menus, and more have disappeared as that content now exists in digital form. With the development of cloud-based systems in recent years, planners are now able to collaborate with team members and vendors in real time, reducing lag time and shortening timelines. "Back in the year 2000 many things were still being physically mailed or faxed. Even though the Internet was around, I remember still racing to FedEx or physically mailing back a survey or registration form to an event," Ahearn says. "Our mobile devices make things happen in the blink of an eye and we expect decisions to happen just as fast."
Online registration systems linked to social media such as LinkedIn and Facebook allow people to see which of their connections will be attending an event and also to identify people they want to connect with—potentially powerful influences on their decision of whether to attend. Automation in record-keeping and other logistical processes have also streamlined the planning process and created efficiencies when planning subsequent versions of events. And check-in at events has been expedited by the use of tablet-based systems and wearable technology such as R.F.I.D. bracelets.
On the creative side, the work has also become easier—although potentially a bit overwhelming—thanks to the millions of ideas and images online. Pinterest, which launched in 2010, is a popular resource for designers to both find new ideas and to share their work. "Portfolio reviews and proposed vision shares for client meetings and events are all huge, oversize digital iMovies or iDVD slideshows. There are no more printed portfolios," says Debi Lilly, owner of A Perfect Event in Chicago.
But technology has also complicated certain event planning aspects, like music choices. The increase in digital music has certainly made it easier than ever to curate music for events, but the ability to download songs and create custom playlists has also brought issues of licensing to the forefront. "The music industry reacted aggressively to both the players and the file sharing services, until Apple got the major players to sign deals when it opened the iTunes store in 2003," says Brandt Krueger, owner of Event Technology Consulting. "This at least made it legal to purchase digital music, though many meeting and event companies are still, shall we say, a bit fuzzy when it comes to the legality of playing music at their events."
[PULLQUOTE]
The wealth of digital options and technology has fostered a new mindset for events: rather than being stand-alone, individual experiences, they are now becoming single touch points in an always-on, year-round portfolio of marketing strategies. Content generated at face-to-face events is being shared online to keep people engaged long before and after the events occur.
"Whether it is videos from keynotes and key stakeholders on YouTube, articles and discussions on LinkedIn, pre-networking or planning via event mobile apps, or 'birds of a feather' communities, we send out, interact with, and analyze content prior to our meetings without a second thought," says Hugh Lee, president of Fusion Productions. Content marketing has gained prominence as brands and companies recognize the potential to reach untapped audiences by providing useful and relevant information that will transform them into loyal fans.
With each passing year, as people become more comfortable with digital innovations, experts say they are seeing a greater willingness to try new tools. "For the first time I'm starting to see organizers cut away parts of their budget for digital interactivity and engagement," Haas says. "Fifteen years ago I think it was more difficult to get people to jump into that mindset."
Next: Bridging the Digital and Physical Stories
Previous: Functioning in a Mobile Environment
Featured Venues/Suppliers: