5 High-Tech Tools and Platforms For Creating Engaging Hybrid Events
As hybrid events bridge the gap between physical and digital meetings, here are some companies to consider partnering with.
July 8, 2020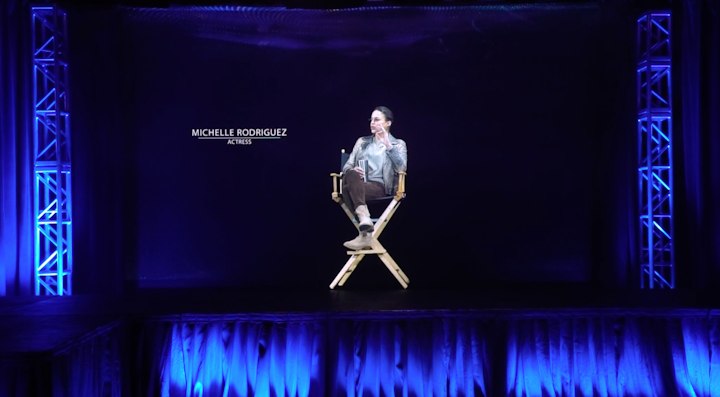 Photo: Courtesy of ARHT Media, Inc.
Meeting planners have been discussing hybrid events since the end of the last recession. The Greta Thunberg Effect brought "flight shaming" to meetings, and COVID-19 is forcing planners to put hybrid meetings in practice. "People are flipping out—our Facebook group is full of planners discussing how to do hybrid meetings," says Shawna Suckow, founder of SPIN Planners. "Hybrid is the next step instead of cancellation as a means of mitigating loss."
Suckow cautions that hybrid won't work for all events. "If education is involved, it's a no-brainer, but for truly experiential events like SXSW, you're not going to be able to capture that experience as well."
The magic happens in face-to-face networking, so planners need to carefully consider how to facilitate connection and community. To learn how, we reached out to five hybrid event tech providers to find out the current state of hybrid events.
1. ARHT Media Inc. 
Toronto-based ARHT Media Inc. powers a live, interactive Holographic TelePresence that telecasts speakers into an event, just as if a person is really there. "What started out as a cool way to beam presenters around the world as 3D holograms has taken off in terms of driving dramatic and measurable uplift," says Terry Davis, senior vice president of ARHT. "Until you experience what we do, you might scratch your head, but once you see it, you're like, 'wow'—audiences absolutely love it."
Also developed in response to the current COVID-19 environment, ARHT Media's Virtual Global Stage delivers a digital full body and stage experience streamed online for digital meetings, events, and conferences. Here's how it works: The presenter stands in a small studio area with cameras, lighting, and monitors off-camera so they can see the audience. It projects onto a proprietary screen and looks like they're in the room and standing right in front of the audience. Bonus? ARHT doesn't require a lot of bandwidth and transmits on standard internet or 5G.
2. Glisser
Engaging attendees is especially important for hybrid meetings, says Meaghan Carey, chief revenue officer at Glisser. "A lot of organizations have moved to hybrid meetings over the last 10 years, looking to save money or generate extra revenue, but they can't completely recreate the live experience—that's where a meeting engagement tool like Glisser comes into play."
Historically, the platform provided audience response tools at live meetings and events, and about three years ago expanded to hybrid events. "A planner can provide Glisser with a livestream or video ID from their preferred video platform—Bluejeans, YouTube, Vimeo, etc.—we plug it in our system, and the remote audience can take part in the same two-way conversation as the live audience."
Glisser is completely browser-based and displays speaker slides, a moderated Q&A feature, surveys, and gamification alongside a video feed. Carey recommends looking beyond COVID-19 and seeing hybrid meetings as a strategy that can impact your business over the next five to 10 years.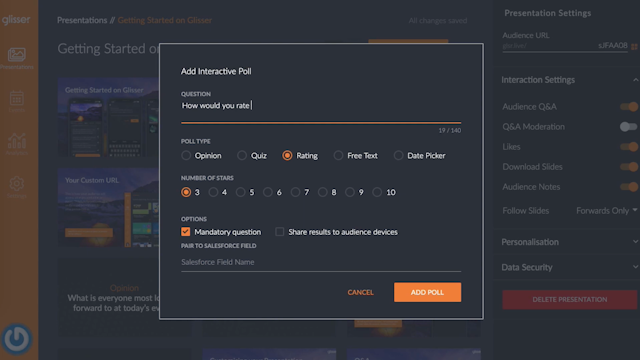 Glisser provides the option to include an interactive poll to your hybrid event, helping to keep attendees alert and engaged.Photo: Courtesy of Glisser

3. ViewStub
In non-coronavirus times, 75 percent of prospective attendees aren't able to make it to events, and only 10 percent of association members can make the trip to a typical conference, says Spencer Elliott, CEO of Orlando-based ViewStub. Virtual and hybrid events, therefore, give meeting planners an opportunity to increase interactions with members or prospective attendees, deliver education, and increase revenue.
ViewStub provides software-based sales tools event organizers can use to capture new audiences that are unable to attend in person. "A lot of times we see events paying for videographers, but they're not maximizing the livestream component or the replay," says Elliott. "ViewStub lets you upload your recording or livestream to our site, and we automatically distribute it to online channels such as event calendars, newsletters, and Google."
In addition to livestream capabilities, ViewStub allows event organizers to easily upload prerecorded content to include in their virtual or hybrid event.Photo: Courtesy of ViewStub

Ismail Oyekan, CEO of Influencer Marketing Conference & Expo, says the rapport he built with Elliott went a long way toward to success of several virtual events he has held this year. Oyekan credits half of the $150,000 he generated in sales for February's Influencer Marketing Conference & Expo to ViewStub. The success pushed him to create the Stay at Home Conference and a virtual master class on making money through virtual events. ViewStub is part of all of those projects.
"As an event organizer bootstrapping it, I wanted to develop a relationship," he says. "They helped with onboarding, Facebook pixels—they did most of the work for me. That allowed me to focus on the sales part."
4. Webaround
The Webaround ($60 to $75) is a lightweight, portable disc of fabric that sits on the back of any chair and provides a consistent, professional background when using a webcam. The Webaround comes in blue, gray, and chroma-key green, and works with any video conferencing software. When using the green Webaround with a chroma-key enabled software, the background can be replaced with a digital image, such as a beach, office, or city skyline. 
The digital background relies on chroma-key or green screen software, which takes that bright-green background and changes it to a digital image. Chroma key is incorporated in Zoom's built-in virtual background feature. Tip: Other video conferencing software can utilize other chroma key apps to use this feature. 
Jessie Bovay, director at Webaround, suggests including it with speaker packets for major speakers that are beaming in digitally. She also recommends having your webcam at eye level to replicate how we speak to people in real life, as well as to use your camera to focus in on your face to eliminate distractions.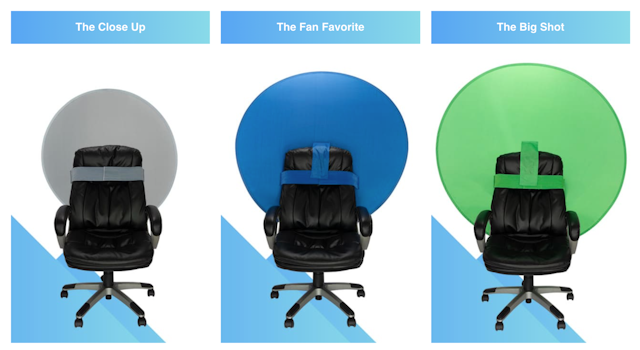 The Webaround product comes in gray, blue, and chroma-key green in different diameters of 42 inches, 52 inches, and 56 inches, respectively, for various virtual or hybrid event needs.Photo: Courtesy of Webaround

5. Intrado Virtual Events
Virtual event attendees say they miss the sense of connection and community they get in a physical event. That's where a customizable platform like Intrado Virtual Events—which hosted the Re/Max Broker Owner Conference, among other events—comes into play.
"You can't shake hands, and you can't smell things, but everything else you can do at a physical summit, you can do in a virtual event," says Ben Chodor, president of Intrado Digital Media and a two-decade veteran of virtual events and meetings. Intrado built its virtual event platform through a combination of its legacy virtual event product and its acquisition of INXPO in 2018. Noteworthy features of the platform include:
Breakout interactions: Attendees can ping any other attendee to interact privately.
Booth interactions: During program hours, you can click on a booth and visit it.
Networking lounges: People can hang out and have group chats.
Data tracking: You get specific feedback on attendee behavior. 
Gamification: Trivia contests or competitions to foster interactions. 
"You don't want just hourlong didactic presentations," Chodor says. "You want to break it up with a moderator or news desk to make an event out of it."
This story first appeared on Connect (BizBash's parent company) here.