After Microsoft Canada General Meeting, Employees Head to Beach Party
September 6, 2011
The Microsoft Canada annual general meeting drew some 800 Canadian Microsoft employees on September 1 for a meeting at Roy Thomson Hall, followed by an after-party at the Corus Entertainment building.
For Marrianne Wilson of TK Events Inc. who has planned the after-party for the last few years, venue choice is always an important factor. "We're always trying to find a unique venue," she said. "The goal this year was to be able to fit everyone outside." TK Events rented Corus's atrium and patio, as well as half of neighbouring Sugar Beach for the event. Although getting the appropriate outdoor permits took longer than expected, everything was set in time for the event.
Microsoft technology was incorporated into activities during the evening. Guests could play Dance Central on Kinect, with their performances simulcast on the 21- by 13-foot video screen in the atrium. "We didn't need [outside] AV. Everything can be set up here," Wilson said of the Corus building. "We thought it was a great fit for Microsoft." Employees could also have their photo taken in a Snapshot and Flow Photography photo booth; the photos were printed to look like advertisements for Microsoft's Cloud software.

The event had a beachy theme, with white leather couches and stools and white and green patio seating. The food followed this concept, with what Wilson called a "Santa Monica Pier feel," which included mini Philly cheesesteak sandwiches, poutine, chicken pitas, barbecued corn, and Toronto's own Tiny Tom's doughnuts. An ice cream truck pulled up later in the evening.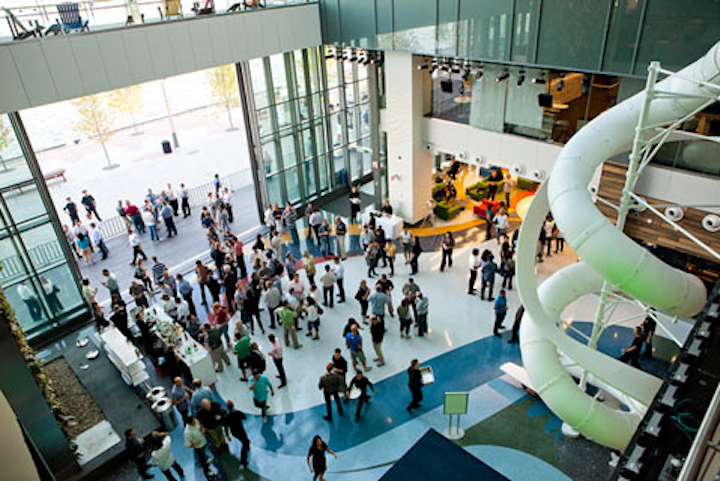 Photo: Tanja-Tiziana Burdi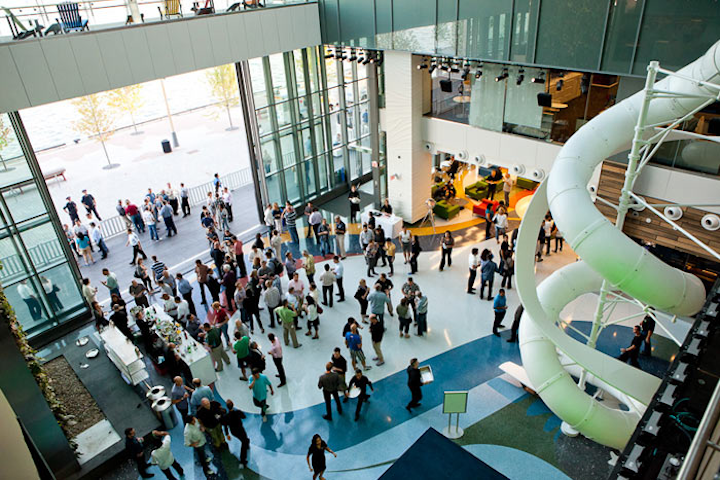 Photo: Tanja-Tiziana Burdi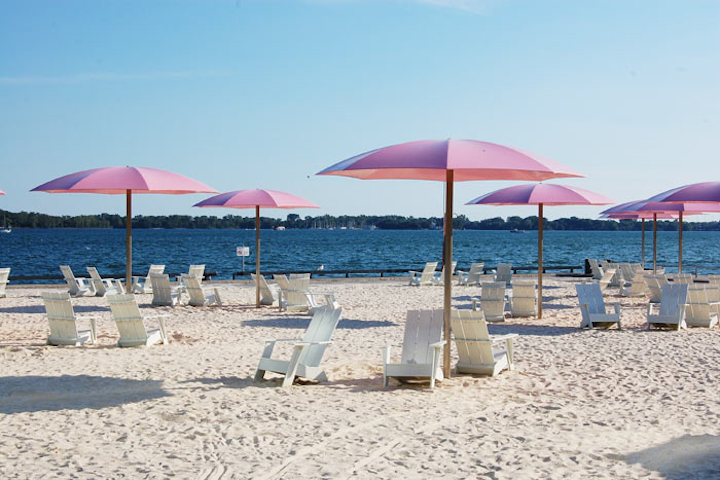 Photo: BizBash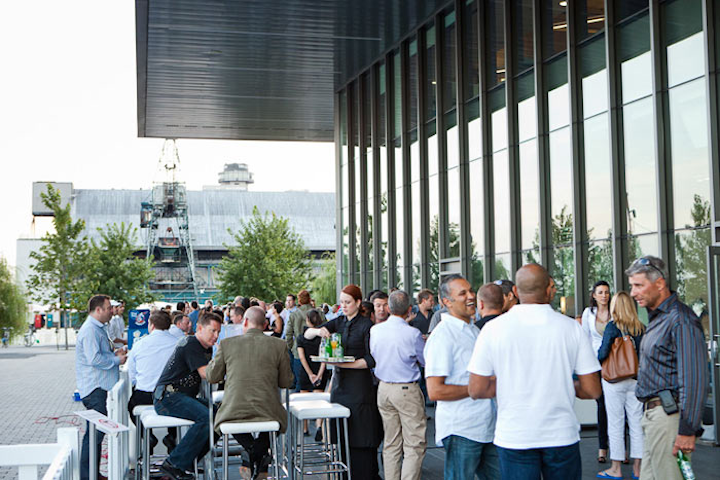 Photo: Tanja-Tiziana Burdi
Photo: BizBash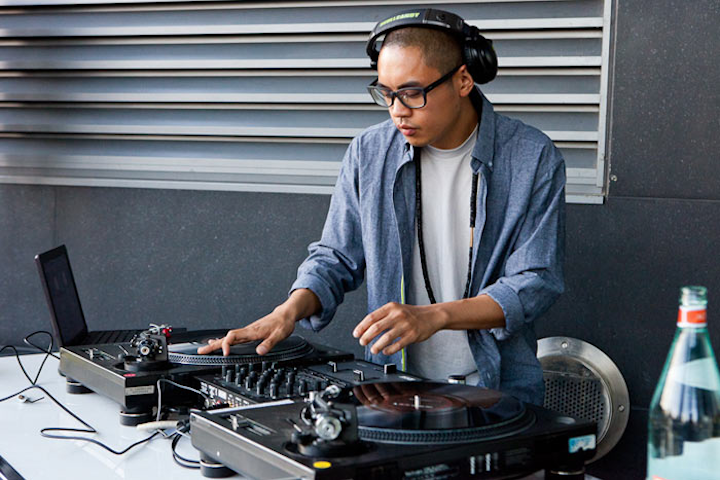 Photo: Tanja-Tiziana Burdi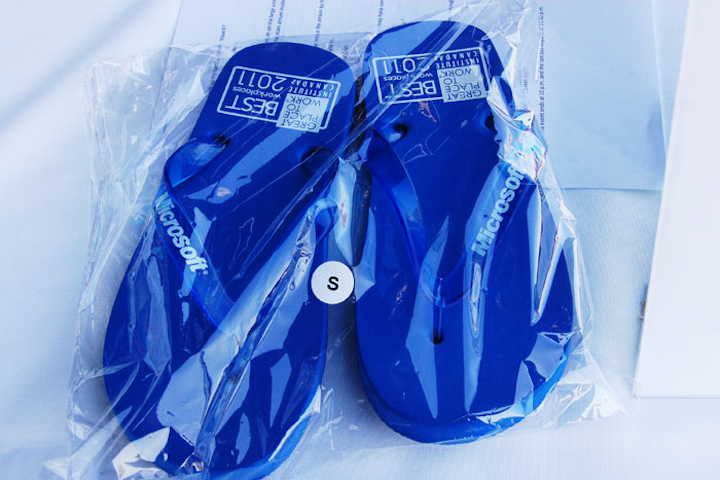 Photo: BizBash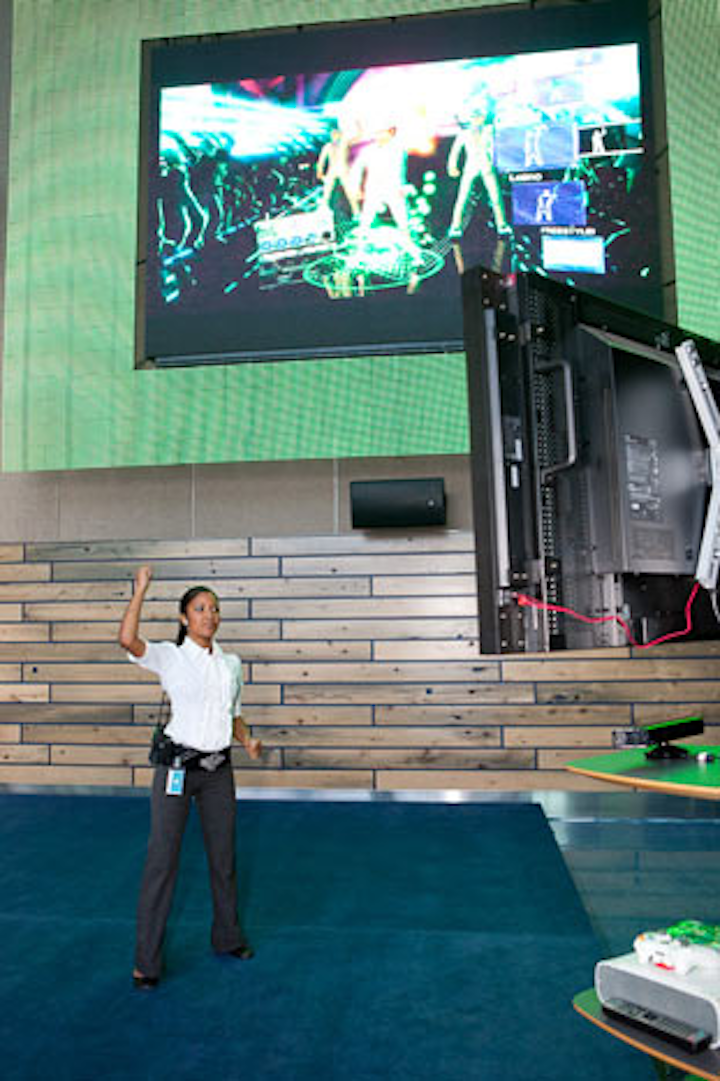 Photo: Tanja-Tiziana Burdi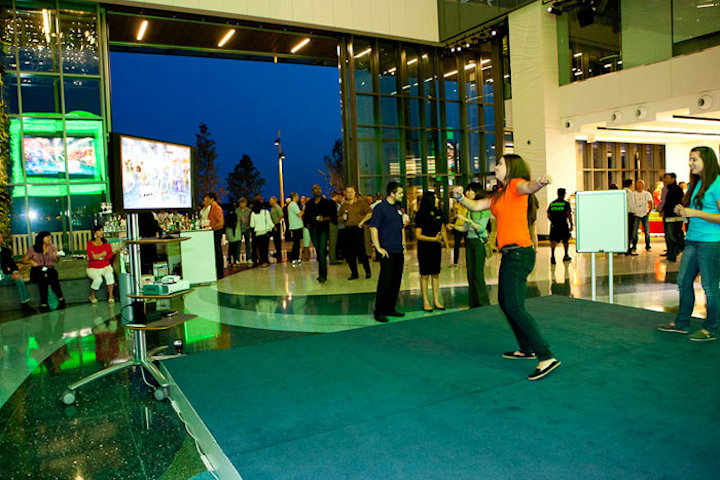 Photo: Tanja-Tiziana Burdi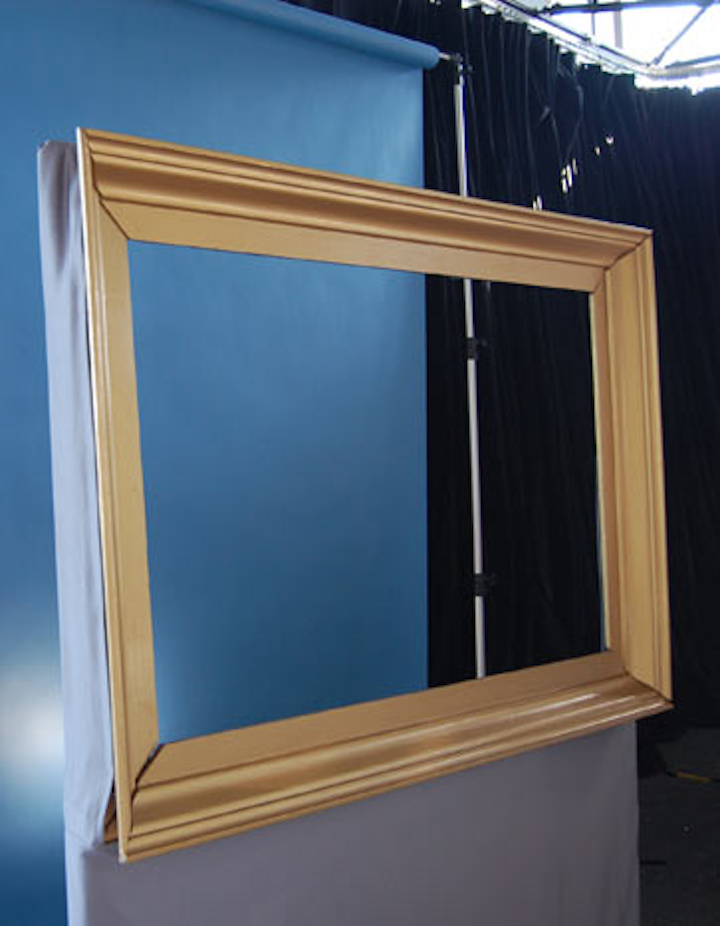 Photo: BizBash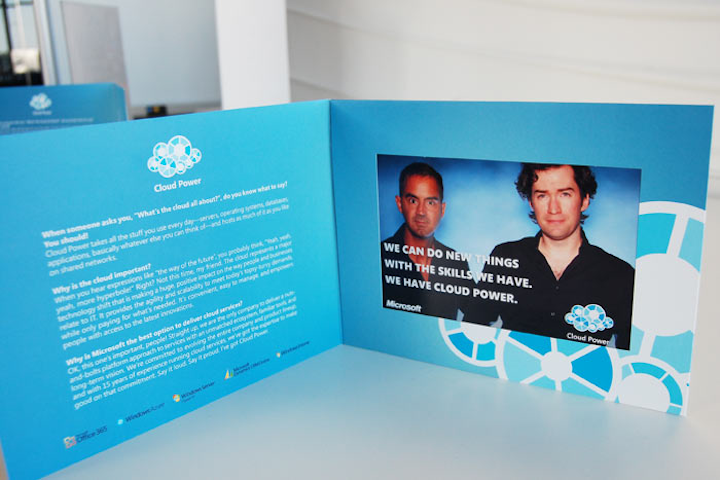 Photo: BizBash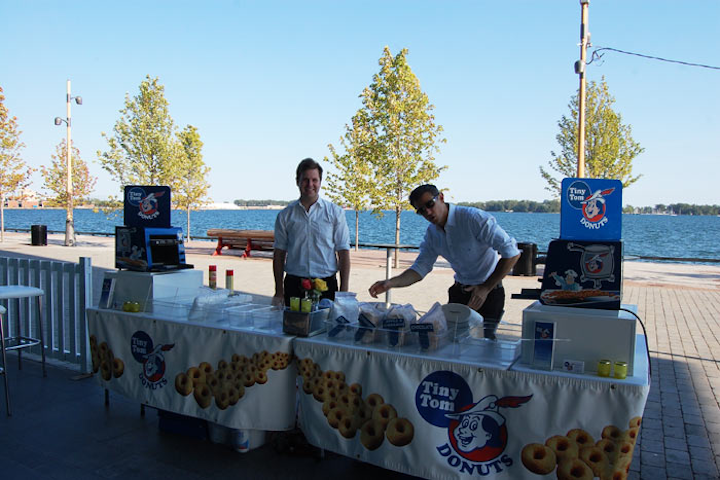 Photo: BizBash
Featured Venues/Suppliers: