EventMobi's Experience Manager to End Event Software Fragmentation
September 19, 2018
by: Bob Vaez (EventMobi CEO)
When EventMobi launched about 10 years ago, the event app was the new technology on the block for event planners. Back then, it was tough to convince planners that engaging attendees via their mobile devices could be an integral part of the event experience.
Fast forward 10 years later, and today, it's nearly impossible to get attendees to not access their phones during live events. The big challenge that no one is talking about is the struggle to plan events and manage the complexity of these ever-growing event management software tools, not to mention the enormous amount of valuable event data that gets consumed and generated.
To combat the event software sprawl, EventMobi has launched a new open event management platform. Whether they know it or not, event planners are wasting time and resources. The new platform, Experience Manager, empowers event planners to work smarter by bringing all their event technology tools into one place.
In 2009, all planners needed from event management software was a website that could register attendees. Now, with the popularity of event apps and their vast array of functionality, the new problem event marketers and planners have to worry about is synchronizing attendee data and event information across multiple event software tools, each built by a different vendor.
This explosion of technology for events has now become integrated throughout every critical point within the event lifecycle, whether it's event promotion, registrant information management, engaging attendees on site and collecting feedback, or reporting on event analytics. According to research by Cramer and Event Marketer, the number of event technology vendors grew to 245 in 2018 from 144 in 2014—a growth of over 70 percent in just four years.
The Experience Manager platform allows event planners to choose from any of the 12 core product sets as well as hundreds of features. The platform is also able to integrate with additional vendors for extra functionality. And, because it's all managed in one platform, it's easy to learn and use. Plus, all event data is aggregated into one platform, which makes reporting much faster and insightful.
To see how it can help streamline workflows today, learn more here.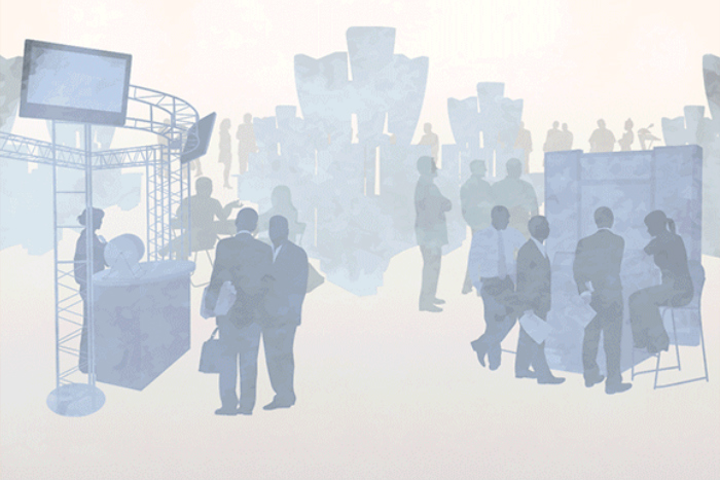 Photo: Courtesy of Eventmobi
Featured Venues/Suppliers: