Would You Book an Airbnb in a Hospital Room?
The SickKids Foundation invited donors to experience the hospital as part of a fund-raiser in partnership with Airbnb.
October 9, 2019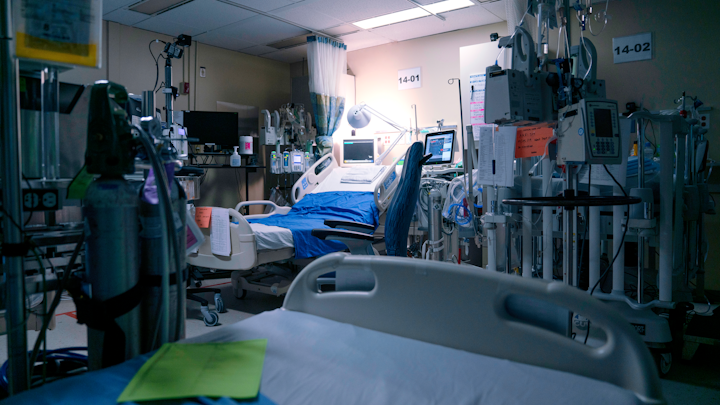 Photo: Courtesy of AirBnb
TORONTO—Toronto's Hospital for Sick Children, known as SickKids, holds a variety of fund-raisers every year, but the hospital's latest effort was by far its most distinctive: The event invited donors to spend the night in one of its hospital rooms. 
SickKids Foundation partnered with creative ad agency No Fixed Address to offer donors a chance to stay in an exact replica of a pediatric intensive care unit room through a partnership with Airbnb. The fund-raiser in September was part of the foundation's SickKids VS Limits campaign, which launched in 2017 with a goal of raising $1.3 billion to build a new hospital.
Lori Davison, vice president of brand strategy and communications for SickKids Foundation, said the Sickkids Airbnb provided "a way to shine a light on our biggest challenge—the building—to inspire Canadians to help us build a reimagined SickKids of the future."
The SickKids Airbnb took over a converted boardroom in an area of the hospital that was no longer being used for clinical care and created the experience after consultation with staff and patient families who had experience in a crowded I.C.U. room. The three-hour stay, which was available through September 24 via Airbnb Experiences, cost $16,744. Davison said that amount equaled the total operating cost of a four-patient room in the pediatric intensive care unit room at SickKids. Those who booked the Airbnb could bring six others for an experience meant to mimic the realities of staying in the room, including three single beds, no television, and minimal Wi-Fi.
"We acknowledge this is an unexpected offering to find. But we wanted to take an extreme approach to highlight a critical need for the hospital," said Davison. "We felt the Airbnb platform was a natural fit for this innovative marketing partnership designed to help raise awareness of the realities of our building and to demonstrate the urgent need for a new hospital."
Under Airbnb's Social Impact Experiences category, the company provides nonprofits the opportunity to raise money and awareness for their cause and waives its service fees.

Davison said that a small group of donors participated in the experience. Before it opened to the public, Fred VanVleet of the N.B.A. champion Toronto Raptors and newly engaged reality stars Kevin Wendt and Astrid Loch were among the first guests of the SickKids Airbnb. Davison explained that the campaign relied nearly entirely on earned media, launching with a celebrity stunt to create content.
"In order to maximize earned media interest and broaden the message across a wide demographic, the team invited a variety of celebrity guests to participate in the experience, each appealing to a unique media beat," she said. "For example, Fred VanVleet is a father to two young children and Kevin Wendt and Astrid Loch have worked with and fund-raised for SickKids in the past."
SickKids has been monitoring the experience's earned media impressions, social conversation and engagement, and page views of the Airbnb listing to measure the success of the campaign. Since the Airbnb went live, the foundation has seen a 27 percent increase in donation revenue. And to date, the foundation has raised more than $900 million toward the $1.3 billion goal for its new hospital.
VENDORS
Celebrity Wrangling, Production: No Fixed Address
Event Management, Staging: WXM