Ask BizBash: What Are Some Ways I Can Support My Event Industry Peers Right Now?
You've got questions; we've got editors to hunt down the answers. Send questions to editorial@bizbash.com.
June 12, 2020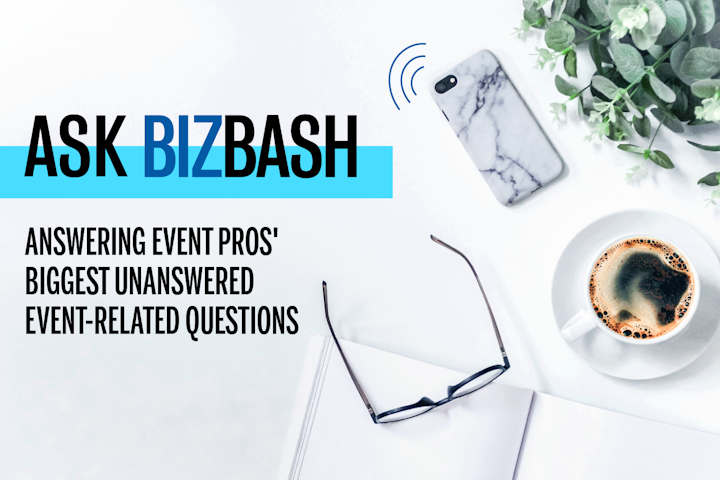 Trying to navigate the industry's new normal? BizBash is here to help. Every week, we'll be tackling your questions on the nitty-gritty details of events. Submit questions on BizBash's Instagram, Twitter, Facebook, or LinkedIn pages, or email us at editorial@bizbash.com. 
There's no denying that it's a difficult time to be in the event industry. Between COVID-19-related cancellations and postponements, furloughs, and now growing conversations on the role of diversity, event-related companies of all kinds are being forced to look inward and reassess how they do business. 
In an effort to help inform, educate, and uplift during these trying times, BizBash has compiled a list of some go-to resources. From job leads for unemployed event pros, to coalitions fighting for government funding, to lists of Black-owned businesses to support, here are some resources to have on your radar—and to donate to and volunteer with if you have the means. This list is certainly not comprehensive; let us know what we missed!
To fight for government funding during COVID-19:
Check out Go LIVE Together. Created by Freeman as a response to COVID-19's impact on live events, the coalition's main goal is to support legislative actions—on the local, state, and federal levels—that will aid the industry's recovery. It now has more than 2,000 partners.
Related: Q&A: How This Industry Coalition Is Fighting for the Future of Live Events
Similarly, the Live Events Coalition, which now has more than 20 local chapters, aims to provide care, support, and resources for event and entertainment professionals—including planners, caterers, musicians, and more—as well as advocate for federal relief aid packages. It's the group that launched that Change.org petition in mid-March, which now has almost 500,000 signatures calling for federal aid.
Depending on where you're located, a number of local coalitions have also formed. For example, the Illinois Events Coalition is fighting for Paycheck Protection Program funds, expanded disaster loans, and other grants for small businesses, freelancers, and gig workers. Similar organizations have popped up around the country, such as the DC Events Coalition in Washington.
To help event pros who are struggling financially:
The SEARCH Foundation is undoubtedly the go-to resource for event professionals in crisis. Formed in 1997 to provide financial help to event, meetings, and catering professionals with life-threatening illnesses, it has since expanded to assist during all types of catastrophic occurrences. Check out their website to donate or to apply for help.
For those who have lost their jobs during COVID-19-related shutdowns, Aaron Kaufman, president of Toronto-based Fifth Element Group, has started a Google Doc rounding up unemployed event planners in the U.S. and Canada. People can fill out the form—listing their key skills, location, availability, and a link to their LinkedIn profile—and they'll be added to an ongoing list that employers can easily reference when hiring. 
Meanwhile, in Los Angeles, new nonprofit EventLA has organized a volunteer-based food bank for industry pros and small businesses affected financially by COVID-19. Those who register and qualify are given weekly time slots to pick up free boxes with groceries and basic supplies (valued at $50 and supported by donations). To keep costs low and to support farmers, EventLA is repurposing food that would otherwise go to waste due to the closure of restaurants and live event venues. 
Related: How Event Vendors Are Adapting Their Services During Coronavirus—and Giving Back to Their Communities
To use your skills for good: 
Quite a few event companies are repurposing their production skills to help frontline workers during COVID-19. The LiveForLife coalition, for example—founded by George P. Johnson, Czarnowski, and Exploring—is a group of more than 200 event production companies that can build, ship, and install temporary structures such as patient rooms and testing or vaccine centers; they can also coordinate crowd management, registration, shipping and logistics, security, and more. 
Meanwhile, EIR: Entertainment Industry Response is a collective of entertainment-industry producers also providing resources, supplies, and crew to aid the healthcare system. The group was founded by Gallagher Staging & Production, Silent House, Go for Site Management, Joe Lewis Company, and All Access. 
Related: How the Event Industry is Assisting Hospitals and Medical Workers Around the Country
To support Black-owned event companies:
The first step is simple: Hire them! Anika Grant, the founder and CEO of Idlewild Experiential in New York, has created a Google Doc of Black-owned agencies, designers, audiovisual firms, venues, and other event professionals. "With all that's going on in the world right now, I'd like for us all to have a list to go to find Black-owned resources for when we are back in full swing," Grant wrote on LinkedIn. "Non-Black friends and allies, please start actively adding these consultants and agencies to your lists. Encourage your clients to support these companies and give them opportunities to grow. Help them find mentors and funding, access to resources, and jobs."
Another great resource that popped up this week is a "diversity check-in template," a form letter meant to ensure racial diversity in industry panels, workshops, styled shoots, and similar events. And be sure to check out Ethos West Collective and The Black Table, two new platforms for highlighting and supporting Black event professionals. 
For more ways to support diversity and anti-racism in events, head to our new resources page—and let us know what we should add to it. 
Related: Diversity in Events: What It Means, Where We're Failing, and What Comes Next