Ask BizBash: What Podcasts Can Make Me a Better Event Planner Right Now?
You've got questions; we've got editors to hunt down the answers. Send questions to editorial@bizbash.com.
June 5, 2020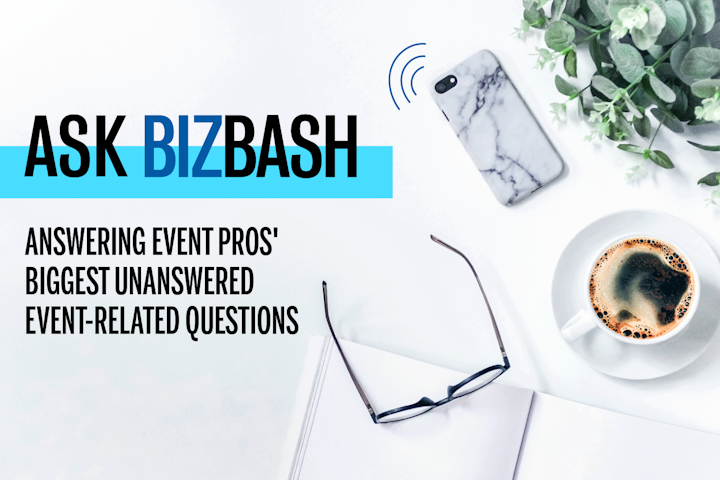 Trying to navigate the industry's new normal? BizBash is here to help. Every week, we'll be tackling your questions on the nitty-gritty details of events. Submit questions on BizBash's Instagram, Twitter, Facebook, or LinkedIn pages, or email us at editorial@bizbash.com. 
Looking to expand your skills and knowledge during stay-at-home orders? Podcasts are a great way to get an unfiltered, up-to-date take on the event industry and the world at large. From long-running industry-focused series, to lessons for creative entrepreneurs, to eye-opening conversations on the role of race in the workplace, here are 16 of our favorites.
To learn from event industry leaders:
First things first: Are you following BizBash's own GatherGeeks podcast? Since our first episode in 2015, BizBash chairman and founder David Adler has been sitting down with an eclectic group of industry leaders who are passionate about live experiences. Recent guests include meetings expert Adrian Segar, Essence event head Candace Montgomery, and event educator Joe Jeff Goldblatt, with topics ranging from leadership theories and branding strategies to cannabis legalization and ways to create culturally sensitive and inclusive gatherings.
Another long-running industry favorite is #EventIcons, from Will Curran and Endless Events. Past guests include the producers behind New York Comic Con, C2 Montréal, South by Southwest, and more high-profile experiences. Curran also hosts the newer Event Brew podcast, along with Nick Borelli, Dustin Westling, and Thuy Diep; the casual weekly show aims to tackle controversial and timely topics, such as webinar fatigue, attendee expectations post COVID-19, and wages and pricing transparency. 
Another industry standout is the In-Person podcast, from event software platform Bizzabo. The series, launched in mid-2019, takes an in-depth look at the world of live gatherings, with past episodes focusing on kickstarting an event program, driving diversity, increasing sustainability, and more. And for a focus mainly on conferences, Kristina Daniele hosts the EXPOsed Conferences podcast, which focuses on innovation and insider tips. Past episodes of the series, which launched last year, have focused on event contracts, virtual sponsorships, and networking strategies. 
To stay creatively inspired:
Priya Parker, the author of The Art of Gathering: How We Meet and Why It Matters, launched a new podcast with The New York Times in early April. A response to the coronavirus pandemic, Together Apart focuses on the human need to gather, with past episodes touching on hosting weddings in quarantine, personal evolution from home, and sharing parenting responsibilities. (Bonus: Listen to Parker discuss her book on BizBash's own podcast.)
Another brand-new podcast comes from the producers of the Cannes Lions International Festival of Creativity, which was canceled this year due to the pandemic. Progress Through Creativity launched in mid-April and focuses on how brands are creatively adapting. Guests so far have included marketing executives from LEGO, Chipotle, and General Mills.
Focused on creative entrepreneurs is Creative Pep Talk, hosted by illustrator Andy J. Miller. Showcasing personal stories and artist interviews, the long-running series helps listeners strike a balance between art and business; recent episodes have focused on finding your personal brand, effective social media strategies, focusing your creative energy, and more. 
On a more existential note, research professor Dr. Brené Brown hosts the Unlocking Us podcast, which launched in January and was partly inspired by her wildly popular TED talk "The Power of Vulnerability." The series features a diverse range of topics and guests, including hot-button topics such as ways to be an anti-racist, combating loneliness, and finding meaning in grief.
Further Reading: 5 Ways Event Pros Can Stay Creatively Inspired Through the COVID-19 Outbreak
To cultivate your leadership skills:
Long-running podcast The Strategy Hour provides marketing tips for creative businesses and is hosted by Abagail Pumphrey and Emylee Williams from Think Creative Collective. The in-depth interviews—of which there are a whopping 439—cover a wide range of topics for entrepreneurs, such as growing an online audience, generating sales, and turning your passion into a real business. 
NPR's How I Built This podcast, hosted by journalist Guy Raz, tells the backstories of some of the world's best-known companies. Past guests include the founders of Shopify, DoorDash, and Drybar; recent episodes have focused on the theme of resilience, featuring conversations with the likes of chef José Andrés and Slack co-founder Stewart Butterfield.
Meanwhile, the Choose Inclusion podcast focuses on tactical ways to face your own biases and build more inclusive and diverse work teams. Launched in mid-2019, past episodes have focused on turning diversity, equity, and inclusion into strategy; leadership and allyship in a time of crisis; and the future of accessibility. And on the Diversity Gap podcast, Bethaney Wilkinson speaks to thought leaders, authors, and creatives about the gap between good intentions and good impact as related to diversity. The show has a particular focus on cultivating safe and inclusive workplaces.
To learn more about the world around you:
Any list of podcasts in today's world would be lacking without resources for understanding and unpacking current events. Pod Save the People, hosted by civil rights activist DeRay Mckesson, focuses on news, culture, social justice, and politics with a special focus on topics that impact people of color. Similarly, NPR's Code Switch is hosted by journalists of color and tackles the ways race impacts all parts of our society, from pop culture and sports to politics and history.
Looking to learn more about the history of being Black in America? Check out The New York Times' moving five-episode audio series 1619, which ran last fall. Hosted by Pulitzer Prize-winning reporter Nikole Hannah-Jones, the series reframes how slavery impacted America.