Ask BizBash: How Can I Network During Stay-at-Home Orders?
You've got questions; we've got editors to hunt down the answers. Send questions to editorial@bizbash.com.
May 29, 2020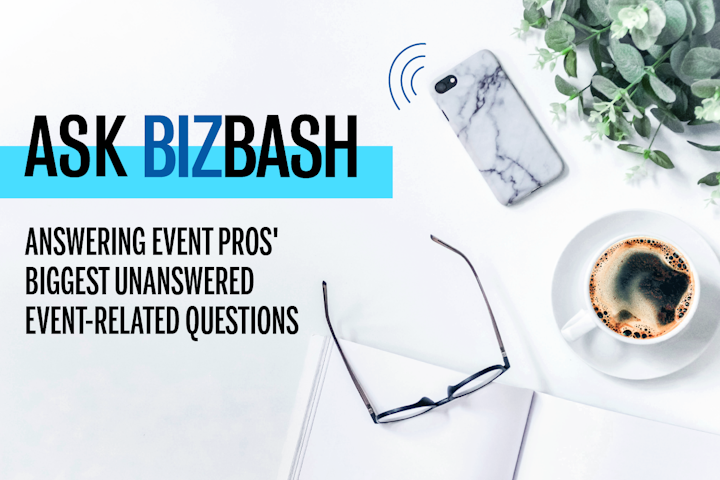 Trying to navigate the industry's new normal? BizBash is here to help. Every week, we'll be tackling your questions on the nitty-gritty details of events. Submit questions on BizBash's Instagram, Twitter, Facebook, or LinkedIn pages, or email us at editorial@bizbash.com. 
As event pros know, the hustle never stops—even during a worldwide pandemic. But in an industry built on relationships and face-to-face connections, how can you continue to network during stay-at-home orders? 
To learn some smart strategies, BizBash reached out to Dwayne Jones and Amy Zelinsky, two members of the leadership team for Fête Los Angeles, a networking group for event industry professionals operating in the L.A. area. The two are both prominent event producers in their own right: Jones is the director of experiential marketing and protocol for the LA 2028 Olympic & Paralympic Organizing Committee, while Zelinsky is the owner of A to Z Meetings & Events and a board member for the Southern California chapter of MPI.
"We are an industry built on creativity," says Jones. "There are ways to accomplish many of the same networking objectives we sought at in-person events by shifting our focus on how to do that in a different capacity. In many ways, this has taken us off of 'auto-pilot,' and we've rediscovered just how important connection is for our personal and professional growth."
Fête Los Angeles, which typically hosts monthly in-person networking events, quickly shifted to hosting weekly virtual gatherings for its members. The events are hosted on Zoom for as many as 70 people; throughout the evening, the group is broken into smaller rooms with eight to 10 people. Members of the Fête leadership team serve as moderators for the breakout sessions, which center around a specific topic or question. Each week, the event also taps a few members to spotlight their services, such as a DJ, a photo booth vendor, or a team building company. In addition, the group is using its 2,100-member Facebook group to share resources and business referrals, and it also created a new COVID-19 Resources & Marketplace tab on its website.
"We have found that our members crave that opportunity for connection now more than ever," adds Jones. "The ability to do so virtually actually allows for that to happen more often than it did at in-person networking events—and often to greater success, as we all gravitate to people we already know in those physical environments. It also identifies the people who are really interested in connecting, versus showing up for a party and a free cocktail."
If your own city doesn't have an equivalent of Fête Los Angeles, Jones and Zelinsky share some other ideas for virtual networking:
1. Host a virtual dinner or wine tasting. This is also a way to support a local restaurant or vendor, say Jones and Zelinsky. "Have everyone use a meal-delivery service to order their meal from the same restaurant for a selected time and date. Each person should also invite one industry colleague or friend to join, so there are opportunities to meet new people over a meal." For a wine tasting, "There are a number of vendors offering virtual wine experiences that will ship everyone small samples for a tasting experience."
Related: Planning a Virtual Happy Hour? Raise a Digital Toast With These To-Go Cocktails
2. Find online groups that offer networking or business connection opportunities. "A number of Facebook groups have been formed to address the direct impact of COVID-19 on our industry, and provide opportunities for connecting with other professionals for resources and info; webinars and blogs with useful information often also provide referrals to groups or people with whom to connect experiencing similar situations," says the duo, noting that many of those resources are linked on Fête's own COVID-19 Resources page.
Related: Make sure you're following BizBash's Event Planners Gather groups on Facebook and LinkedIn, too!
3. Become a resource. "We all have industry friends and colleagues who have experienced furloughs or layoffs due to the current challenges. Stay in contact with your industry friends, and be on the lookout for opportunities to connect those who are looking for work with someone you know that has an opportunity available," they suggest. "We're all in this together, and we should all be looking for ways to support each other through this process."
4. Do a virtual hike or organize virtual games. "Invite a group to get out of their home for a hike while on FaceTime or another video-conference app from their phone. It is a great chance to get the blood flowing and have a chat about what everyone is dealing with (therapy for everyone!), and each person can share fun elements and surroundings along their hiking path or neighborhood with the group," say Jones and Zelinsky. "[Or,] gather a group of people to play an online game."
Related: 15 New Ideas for Virtual Events, Ice Breakers, and Other Teambuilding Activities
The key, adds Zelinsky, is not to try and replicate the face-to-face experience. "Instead, determine the desired outcome and lean into the myriad technologies available to design an experience that will best meet those needs. Engagement is also vital. Creating an environment where everyone can participate and truly interact with one another will allow for deeper conversations—and create strong, long-lasting relationships."