Is Your Cocktail Missing a Straw? Here's Why.
Hotels, restaurants, and bars are trading in single-use plastic items for more eco-friendly options.
January 17, 2018
Many hotels, restaurants, and bars are asking one simple favor of their guests and patrons: Don't suck.
Because the straws are gone.
In response to the #stopsucking movement, a global campaign by Lonely Whale, a nonprofit organization cofounded by Adrian Grenier and Lucy Sumner, more and more venues and properties across the U.S. such as 21c Museum Hotels, the Sheraton Maui Resort and Spa, and the Kimpton Hotel Allegro in Chicago are eliminating straws or investing in more eco-friendly alternatives.
"We're part of the problem."
According to Lonely Whale, Americans use more than 500 million plastic straws per day, many of which end up in the ocean, endangering sea life and polluting the water. By 2050, it's estimated that the plastic will outweigh the fish.
"I had no clue the severity of the problem. And then you look at the data, and even looking at my own place, saying this is how much stuff we consume, we as a business are putting this out in the world," said Pallava Goenka, regional managing director at the Specialty Restaurants Corporation, overseeing the Rusty Pelican in Key Biscayne, Florida. Last year, the waterfront venue, which serves about 20,000 guests per month, used more than 300,000 straws.
As Goenka began researching plastic alternatives for the restaurant, he noticed that the area's hospitality industry, well, sucked. "We realized that not that many people in Miami are doing it. ... Why limit it to just us? Why not include everybody else in Key Biscayne or Miami, other restaurants, cafes, bars, and hotels?" Launched this month, "Miami Is Not Plastic," an initiative to reduce single-use disposable plastic, hopes to inspire local businesses to adopt alternative options similar to the Rusty Pelican, which in December eliminated plastic straws, to-go containers, utensils, bags, kids' cups, and coffee pods.
When requested, the restaurant provides paper straws. Although they are slightly more expensive than plastic ones, Goenka explained that "total consumption is going to go down drastically, like one third," offsetting the cost.
In addition to raising awareness, Goenka also plans to supply a how-to roadmap for restaurateurs, offering resources, products, and pricing deals on alternative products if they join the initiative. He said the response so far has been overwhelmingly positive among the community, adding that implementing a self-imposed "ban" within the hospitality industry is necessary. "We have to change our habits because we're part of the problem."
Becoming a platform for change
Across the country in Seattle, bar/restaurant Outlier has already ditched straws, ahead of the citywide mandate to eliminate them, which is set to take effect in mid to late 2018. General manager Brian McFarland said, "Ultimately, the restaurant industry as a whole has a responsibility to encourage sustainability and provide a platform for change, and removing straws is just one step closer to making the earth a little more healthy."
Studies have shown that about 50 percent of sea turtles have ingested marine debris, predominantly plastic. And an estimated 98 percent of albatross studied have been found to have consumed some kind of plastic trash, which can cause an obstruction in the digestive tract that can puncture internal organs.
McFarland added that "Seattleites are very aware of and responsive to the eco impact that plastic has on our environment and the fact our oceans are becoming increasingly worse due to the significant amount of plastic disposed into our waters." For those who request one, McFarland is looking into stocking metal straws. But "no one wants a straw in their Old Fashioned," he joked.
And at Kimpton Hotel Allegro in downtown Chicago, head bartender Jennifer Knott has eliminated plastic straws from the on-site Italian restaurant 312 Chicago, lobby bar Bar Allegro, and banquets, starting in August of last year. "I felt strongly about eliminating straws from our restaurant, lobby bar, and banquets after learning about the dangers they cause the environment—especially sea life. Our guest response has been incredibly supportive and positive."
A plastic-free future?
In addition, all eight 21c Museum Hotel restaurants will eliminate plastic straws by the end of 2017, with Proof on Main at the 21c Museum Hotel Louisville being the first property to implement the change. Steve Wilson, co-founder and chairman of the boutique hotel chain, said the campaign has been well received and "has started an eye-opening, inspiring discussion among guests and employees." It's projected that the effort will eliminate more than 735,000 straws from service per year. Plus, the hotel chain plans to examine other ways it can limit single-use plastics at its properties.
As for next steps, the "Miami Is Not Plastic" initiative, which currently includes the Rickenbacker Marina, the Rusty Pelican, and Whiskey Joe's Bar and Grill, has teamed up with local NGO Debris Free Oceans to organize a beach cleanup at Virginia Key Beach Park on January 20. Goenka said he also hopes to host panel discussions, along with more beach cleanups, as well as partnering with the city's festivals such as the South Beach Wine & Food Festival.
"The amount of trash that is collected at these festivals is just mind-boggling," he said. "We want to talk to them about the initiative as well. ... Hopefully we can have a plastic-free festival."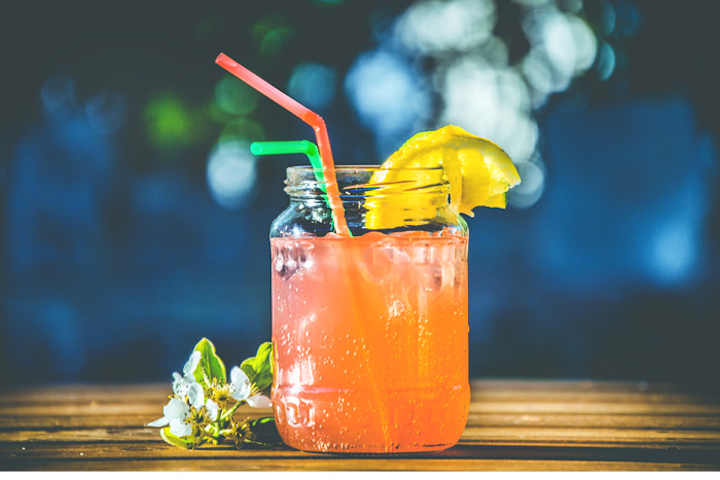 Featured Venues/Suppliers: