How One Change Helped This Event Sell Out Faster
Washingtonian magazine changed its ticketing options to boost sales for its annual Best of Washington party.
July 2, 2015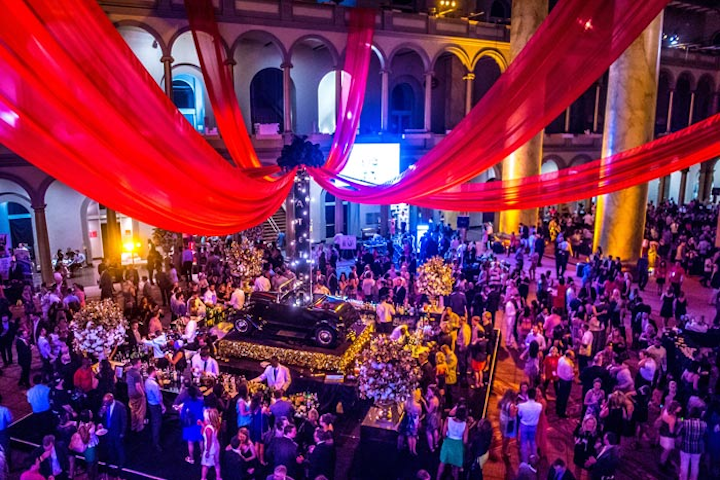 Photo: Dan Swartz
When planners of Washingtonian magazine's popular AT&T Best of Washington event decided to move up the date by a month to June 17, they also opted to provide an incentive for guests to commit to the event with a new ticketing option.
"We added an early bird pricing this year for the first time," said events manager Jessi Taff. "We thought it would incentivize people to buy sooner."
The move worked. The new offering resulted in 750 tickets sold before prices rose on May 1. The event then sold out of its 1,500 tickets so quickly that organizers decided to add 200 more tickets and still had 100 left on reserve for media and sponsors.
The event, now in its eighth year, had shifted dates to avoid a large-scale exhibit at its venue, the National Building Museum, that would have taken up a significant amount of floor space. Planners dealt with a similar issue last year when the museum featured a 3,600-square-foot maze installation and the event layout had to be reconfigured to accommodate it.
While Taff didn't have an obstacle on the main floor this year, she did have an additional 16 new restaurants, for a total of 86, to accommodate. "Our list has changed a lot this year," Taff said of the featured "best" spots in the city, "and we got a lot of new restaurants that wanted to be a part of the event."
She kept all food stations and the event's signature four-sided main bar on the museum's first floor but moved the four-top tables and seating for guests to the perimeter of the space—a previously unused area. She also cut one of the three photo booths and reworked the seating areas to accommodate the extra 200 guests. This allowed for the six sponsor lounges and activations—including returning sponsors BMW, Geico, and AT&T—to remain on the main level.
In addition to the footprint, the theme continues to change each year. Taff worked with Chicka Chicka Boom Boom to design an Old Hollywood ambiance. Guests entered via a draped red carpet with flashing lights mimicking paparazzi lining the carpet. Red drape suspended from the ceiling of the Grand Hall drew attention the centralized main bar, above which 1920s-style flappers posed for photos around with a vintage black car parked at the center. The red, black, and gold color scheme continued through the signage, sponsor lounges, and food stations.
Featured Venues/Suppliers: