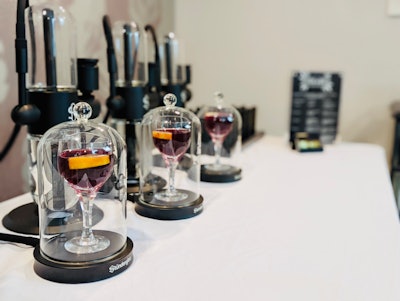 Photo: Courtesy of HIGH BAR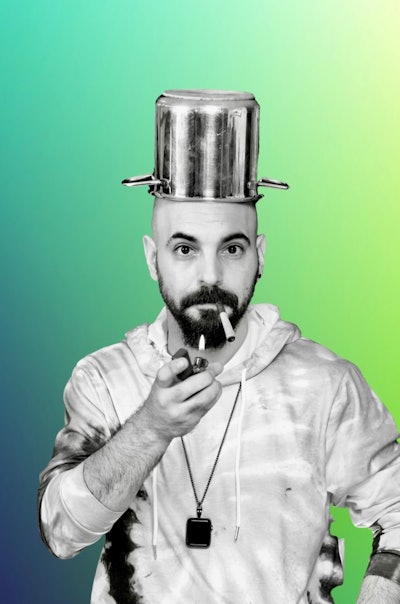 Lucas Leandro Margulis is the founder and president of luxury mobile cannabis bar HIGH BAR Hospitality & Event Group, along with audiovisual company PURE Entertainment and creative solutions company LUCREATIVE. He's based in Toronto.
How he got his start: At just 15 years old, Margulis began DJing and emceeing events across Ontario. He credits this time for sparking his interest in entrepreneurship. "My passion for running businesses and inspiring change continued throughout multiple endeavors that carried me through the live events, entertainment, fashion and cannabis industry," he explains.
Several years back, Margulis saw an opening in the event industry: the opportunity to introduce cannabis to events in a unique, luxury-driven way. "Cannabis was something being consumed, but was always hidden," he explains. "The idea of HIGH BAR came to fruition in 2015, but was a slow process in building as Canada's legalization was only made official in 2018. Evolving the business and services as the Canadian laws changed, I wanted to focus on the safety of cannabis, yet the elegance in which it could also be consumed at events."
Overcoming the stigma: Margulis notes that educating clients and contradicting the stigma surrounding cannabis quickly became the leading factors behind HIGH BAR, which he says was the first business in Canada to offer mobile cannabis services for events. "Now, HIGH BAR is bringing elegance and awareness and busting through the stigma around cannabis," he says.
A unique guest experience: "In 2019, I added our vape station experience, which includes a vapor bar tap called 'The Cube' where guests can drink the vapor out of a glass, sipping it or using gold reusable straws," he explains, adding: "My newest innovation, and my most popular one, is called the 'Infusing Experience.' We infuse cannabis on-site into non-alcoholic beverages (like juice, bubble tea, coffee, soda/pop and mocktails) that guests can enjoy as an alternative to an alcoholic beverage. Of course, it can also be applied to our catering division, where we can infuse it into any dish (hot or cold), which we do by collaborating with our clients' provided caterers."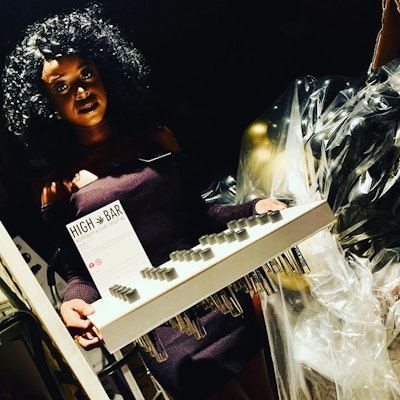 The best part of his job: "I love to come up with ideas and make them a reality! From creating HIGH BAR to designing and manufacturing our own bar products and decor, it lets me use my creative background," Margulis says. "I also love getting to meet amazing people and most importantly, changing how people think about and consume cannabis in an event setting."
He also enjoys speaking to students studying event design and hospitality. It's about "giving the future of our industry a better understanding on how cannabis can be provided in a way that is elegant, event-friendly and for guests, an unforgettable experience."
What innovation means to him: "Innovation, to me, means to bring something to the table that no one has ever seen before or experienced. It is something that separates you from everyone else," Margulis says. "Innovation comes with a lot of disappointments, but when you finally get it right—well, the reward is totally worth it. Part of innovating is taking risks by putting your ideas out there and truly believing in yourself and your vision."
His all-time favorite food: "Asado (beef ribs) with mashed potatoes, 10000000%. It's the Argentine in me!"
In his free time: Margulis founded the popular Facebook group "Take Over My Event Contract," which helps event companies and vendors in Ontario connect with others looking to sell, transfer or take over contracts.
His biggest hope for the F&B industry: "That [event hosts] start catering to all their guests. Guests bringing their own cannabis to a function is proof that a host is not providing enough for their guests," he points out. "We wouldn't expect guests to bring their own alcohol, would we? Approximately 70% of guests will want to consume cannabis—pre-rolls, vapor bar taps, infused beverages—or at least want to try it in an event setting. Be a good host, and take care of all your guests."
Back to the full list: "Industry Innovators 2022: 10 Caterers and F&B Pros Making Their Mark on the Hospitality Industry"