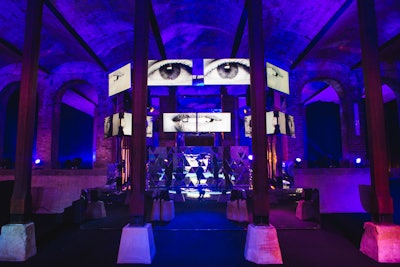 Photo: Courtesy of New Moon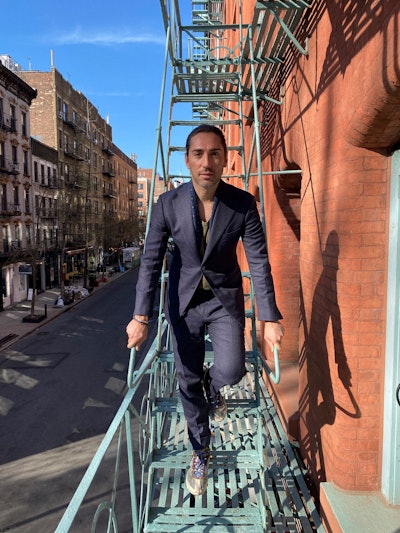 Jack Bedwani is the founder and CEO of New Moon. He's based in New York.
How he got his start: Early in his career, Bedwani landed an internship with the agency that ran Australian Fashion week—which later turned into a full-time role on the events team, where he was tasked with producing shows for young designers.
"Five years later, I was head of events and producer of Australian Fashion Week, which gave me a solid foundation for what was ahead," he recalls.
When IMG bought the event, his then-boss moved to Hong Kong to lead up the IMG fashion office for APAC—and eventually asked Bedwani to executive produce the fashion events they intended to launch across Asia.
"The next week, I resigned [from my agency job] and set my sights on an international adventure—much to my parents' dismay!—and true to his word, I embarked on four years of traveling the world launching fashion events in Singapore, Hong Kong, Dubai, and Berlin."
In 2007, Bedwani returned home to Sydney, Australia, to launch his own experiential agency, which first expanded to Los Angeles, then to London, and finally to his current home base of New York City.
"It's been a wild ride, but I wouldn't change a thing," he says. "The advice I give to everyone who asks me about whether they should take a risk with their career is to leave nothing on the field. Make big plays, dream big dreams, give it everything you've got."
In his free time: Bedwani is a member of YPO Liberty New York and a founding board member of the Experiential Guild of America.
What innovation means to him: "In my opinion—unlike other, more established industries that generally move at a much slower pace—in our world it's innovation or irrelevance. Truly powerful, compelling, and memorable experiential work has to connect with the human experience, and to do that, you need to be able to tap into the current moment," Bedwani explains. "You can't simply copy, mimic, or even recreate previous experiences, however successful they may have been—you need to keep things moving at the speed of culture."
Bedwani describes New Moon as "culture-driven." He's constantly paying attention to what's happening now, and looking forward to what's next in order to help future-proof the brands he works with.
"My 'special sauce' when it comes to being innovative is probably my ability to capture the zeitgeist in the work that I do," he says, describing the zeitgeist as "a slippery beast. It's never about what's trending—it's bigger than that. It's the pulse of a community, a groundswell you can only feel coming when you're truly paying attention to the micro-changes that happen long before, a shift in sentiment that you know will turn into a loud roar, the shifting of values, clocking a hundred different incarnations of the Next Big Thing."
Bedwani adds, "Our knowledge and understanding of the cultural zeitgeist, along with our ability to bring brands into it in meaningful ways that tangibly move the needle for them—that's one of our big superpowers. I'm at the helm of that, so I have to live and breathe it in every single way, to really lead by example."
How he stays inspired: Bedwani says he draws inspiration from countless places, including podcasts, conversations, political and social movements, design breakthroughs, music, the arts, and subversive think-pieces.
But most of all, he draws inspiration from people. "At New Moon, we never talk about competitors; they are our peers. And it's our peers—the agencies and creatives around us that are doing the most compelling, thought-provoking, and clever work—that really inspire me," he says. "There's a frisson of competitiveness, in the sense that great work raises the bar for everyone; it keeps us all on our edge and striving to do better. I'm always the first on my feet to clap for the creativity of our peers. It honestly just lights me up. I am a believer in abundance, not scarcity—your accomplishments don't take anything away from me, my wins aren't your losses, there's enough work and opportunities for everyone to thrive and flourish."
That philosophy is part of why he got involved with the Experiential Guild of America during the pandemic, which he says allowed for more meaningful connections and conversations between industry peers.
"Seeing so many impactful players in our industry come together collaboratively in our darkest hour was incredibly inspiring, and I've got big hopes that together we can build innovation-inspired foundations that really set up the events industry as a critical part of the marketing mix for decades to come," Bedwani says.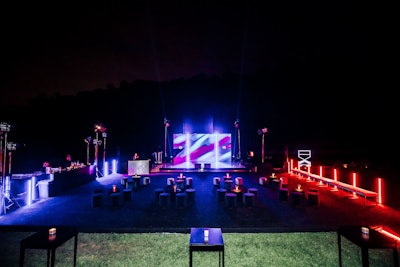 Memorable moments: Bedwani loves to do things that have never been done before—and to work with clients who share that point of view too. With that philosophy in mind, one of his favorite projects was a five-day, immersive brand experience for Coach—a brand that had never actually done a consumer-facing brand activation before.
"We called it LifeCoach, and it was an exploration of modern mysticism as told through the iconic Coach brand lens," he remembers. One thing that made the project stand out? The goal was not to sell anything. "The outcome was a completely original activation where nothing was for sale. Of course, there still needed to be a clear and measurable ROI that validated the success of the initiative: We drove huge volumes of foot traffic to their nearby Soho flagship store and achieved a [more than] 200% increase in sales for that week compared to the same week the year prior, to name just two quantitative markers," Bedwani says. "Qualitative outcomes were also tracked through positive consumer sentiment in social media mentions, key messages in media coverage, and reach with new audiences."
Bedwani adds, "We showed that investing in truly considered and cohesive brand experiences can have a direct impact on revenue—and we did it in a way that the brand felt super proud of."
His favorite thing about the experiential industry: "I love that we're all thinkers, creators, and makers. I think that the ephemeral nature of our work makes it incredibly powerful in its own right—it may be physically fleeting, but its cultural impact remains long after we pack down and bump out," he says.
Bedwani also loves that success in the field is often attached to "making the impossible, possible," he says. "There aren't too many arenas in which lateral thinking, pushing the boundaries as far as we can, and doing something for the first time—with little to no margin for error—are the calling cards of a job well done. In our world, we get on the daily, and I'm here for it."
Back to the full list: 20 Experiential Experts Changing the Future of Consumer Events