Event Innovators 2019: Moj Mahdara
The C.E.O. and co-founder of Beautycon Media uses festivals to empower the next generation of entrepreneurs.
November 12, 2019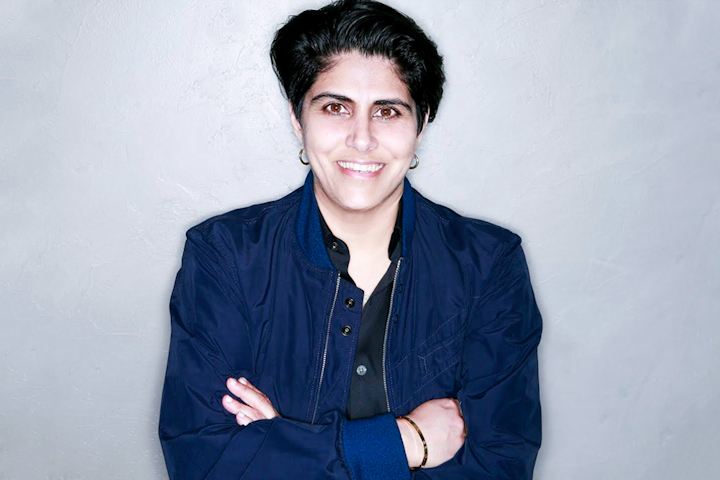 Photo: Beautycon Media
Moj Mahdara founded Beautycon Media with one main goal: to create an inclusive global community for every beauty enthusiast and creator.
"Beautycon's agenda from the onset was about redefining social norms," explains Mahdara, who serves as the company's C.E.O. "Beauty as an industry has always been about conforming to standards that only a fraction of our society could possibly aspire to—and I, for one, was not represented."
Since 2014, Beautycon has hosted annual festivals in New York and Los Angeles, both of which regularly draw more than 30,000 attendees and 150 brands, plus a new international edition in Tokyo last June. The festivals aim to go beyond the selfie moments and free makeup samples (though it has those, too), and create an empowering space for self-expression.
"IRL events have an energy that you can't get scrolling on Instagram or watching tutorials," says Mahdara, who has always been drawn to live concerts and initially thought she would work in the music industry. "The first Beautycon was magical, with about 300 YouTubers and their fans dying to see them. At that moment, I knew Beautycon was special and an important element to merge offline and online fandom."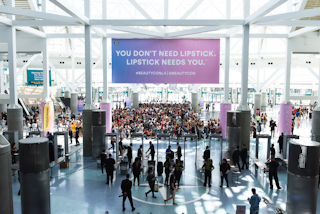 Beautycon aims to redefine traditional standards of beauty and show how makeup is a tool for everyone—regardless of age, gender, race—to express themselves. One of the brand's mottos is "You don't need lipstick, lipstick needs you."Photo: Owen Kolasinski/BFA.com
The most recent edition, held in Los Angeles in August, featured a fireside chat with Priyanka Chopra where she discussed her charitable work, plus an interview between Arianna Huffington and Ciara about empowerment and self-love. The event also included a new initiative: #IsAlso, a partnership with e-commerce platform Shopify. The idea is to provide access, opportunities, and resources for the next generation of business owners. Throughout the weekend, executives from Shopify, Soko Glam, Versed, and more shared advice for starting a business, building a team, and managing rejection.
"Seventy-percent of Beautycon exhibitors are independent businesses powered by our partners at Shopify, many of which are female-owned, and I want to always be considering their needs," says Mahdara. "Digital media and e-commerce has made it possible that anyone who believes in themselves and a mission can start a business and further a movement. I have benefited from this enormously, and it's critical for me to create pathways for others to follow these dreams."
That idea is also exemplified in the new Beautycon POP concept, an inclusivity-focused online marketplace with a large focus on indie brands. The concept launched last fall with a 20,000-square-foot pop-up in Los Angeles. The ticketed space, which was open to the public, featured eight highly Instagrammable rooms, plus panel discussions from entrepreneurs and influencers and a retail space that showcased 25 independent, woman-owned brands. Attendees could also schedule office hours with Beautycon staffers for hands-on mentorship on starting their own beauty-focused business.
"Now in our sixth year, I hope [Beautycon] has helped usher in a new era where people being seen as the best version of themselves is becoming the new normal," says Mahdara, who lives in Los Angeles and previously founded an entertainment consultant firm named Made With Elastic.
"Beautycon gives people of all races, genders, ages, countries of origin, sexual orientations, all abilities, all religions ... a safe space for true inclusivity and diversity," she continues. "This is our new 'norm.'"
Back to the Most Innovative People in Events and Meetings list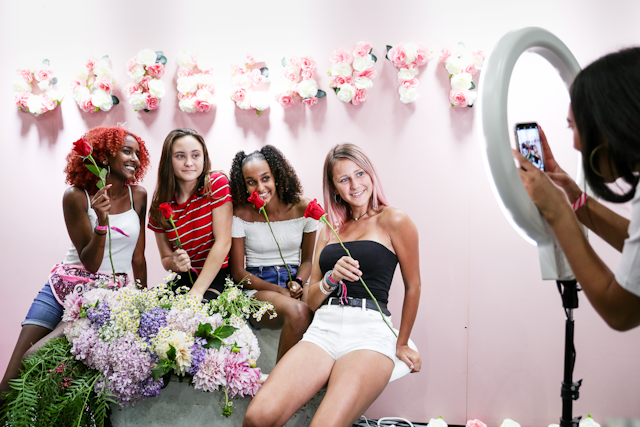 The annual Beautycon festivals in New York and Los Angeles regularly draw more than 30,000 attendees and feature photo-friendly activations and booths from top beauty brands.Photo: Zack Whitford/BFA.com