Book Lover's Ball Revamps With More Theatrical Fashion Show, New Dessert Display
February 20, 2012
The Toronto Public Library Foundation returned to the Fairmont Royal York on February 9, hosting supporters and local literary talent for its largest fund-raising event, the Book Lover's Ball. The evening, which invites guests to dine with top authors, included a more theatrical fashion show this year and, with the help of the Food Network, a spread of desserts inspired by literary works.
To help manage the event and give it a new spin, the organization turned to Hala Events and Communications. "I needed someone who could be one-stop shopping," said Julie Flynn-Still, director of development and strategic partnerships at the Toronto Public Library Foundation, adding that she also selected Hala Events for its creativity. "In the seventh year of the event, we were looking to refresh it a little bit."
A big draw for guests, influential writers like Margaret Atwood and chef and cookbook author David Rocco were assigned to each table as dinner companions. Following the meal, the fashion show began and this year featured six novels, some of which were written by those in attendance. "Our goal was to add elements to the event to make it really exciting," said Hala Bissada, president and C.E.O. of Hala Events. "We took each [of the books] and tried to interpret the story in a new way through fashion and entertainment."
To do that, the organizers used videos and entertainment to open each segment of the show, drawing the visuals and motifs directly from each novel. For example, the Klaxon Howl take on Brad Smith's crime novel, Red Means Run, was introduced with a woman bearing a whip, and dancers in futuristic costumes led into the showing of the Adrian Wu-designed collection inspired by Atwood's sci-fi work, In Other Worlds.
Also new to the gala this year was a table of elaborate, literary-inspired desserts courtesy of Food Network and local dessert caterers, Sweetfix. An as-yet-untitled show from the network approached Bissada about participating in the Book Lover's Ball, and during the event, a TV production crew filmed guests' and organizers' reactions when the table was unveiled. The tables stood on stacked tomes, and opened books acted as serving trays. "It actually becomes almost a decor piece in the room," Bissada said.
Photo: Tom Sandler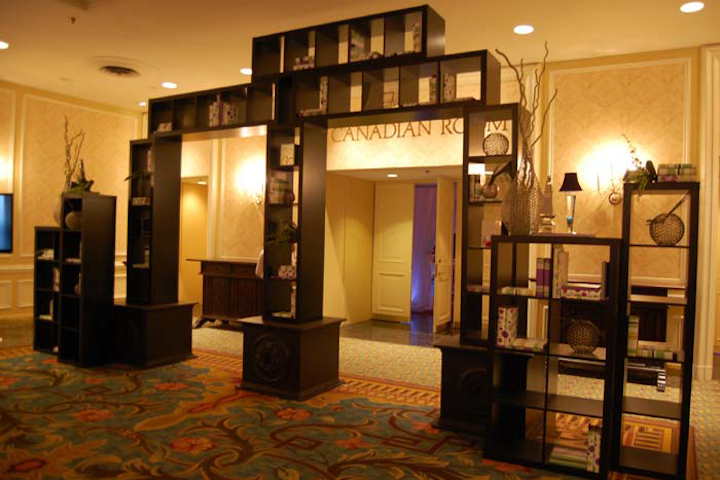 Photo: Carla Warrilow/BizBash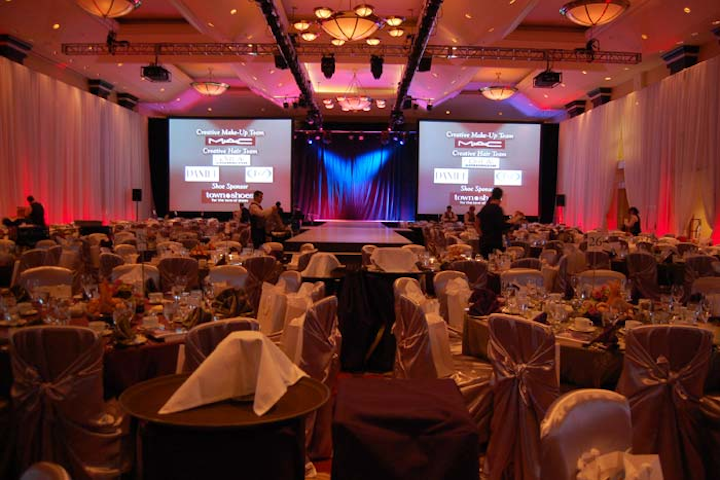 Photo: Carla Warrilow/BizBash
Photo: Carla Warrilow/BizBash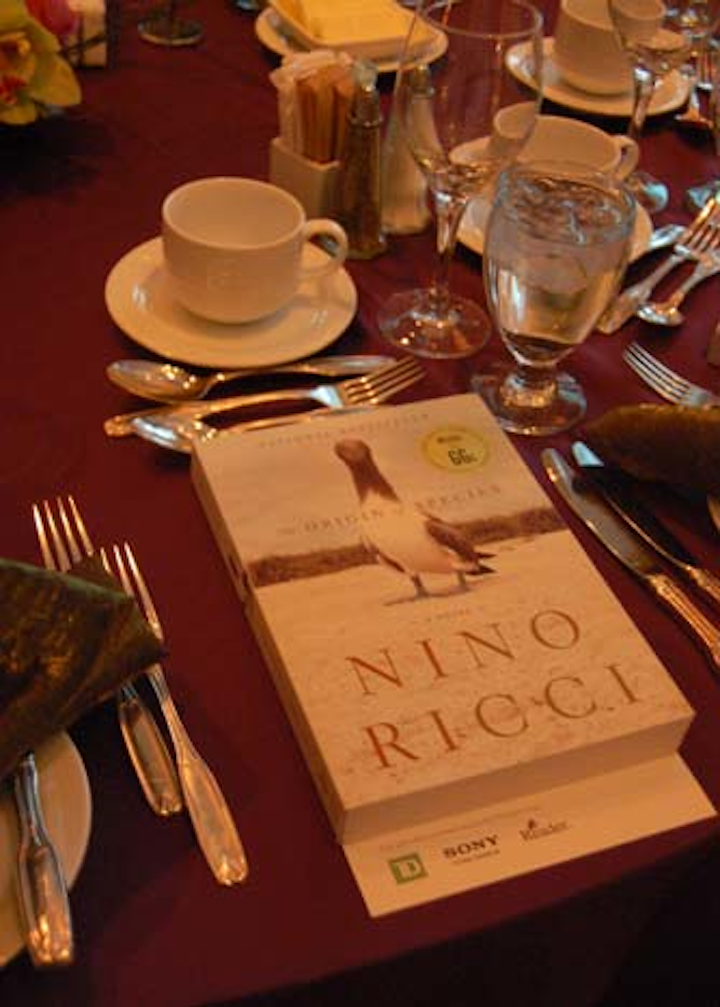 Photo: Carla Warrilow/BizBash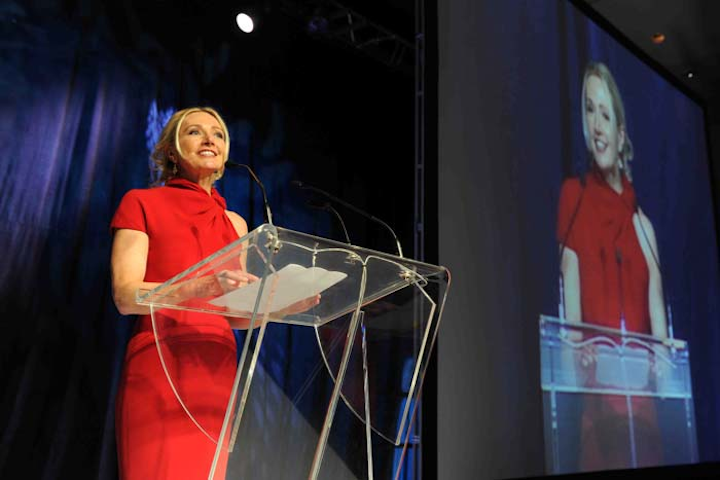 Photo: Tom Sandler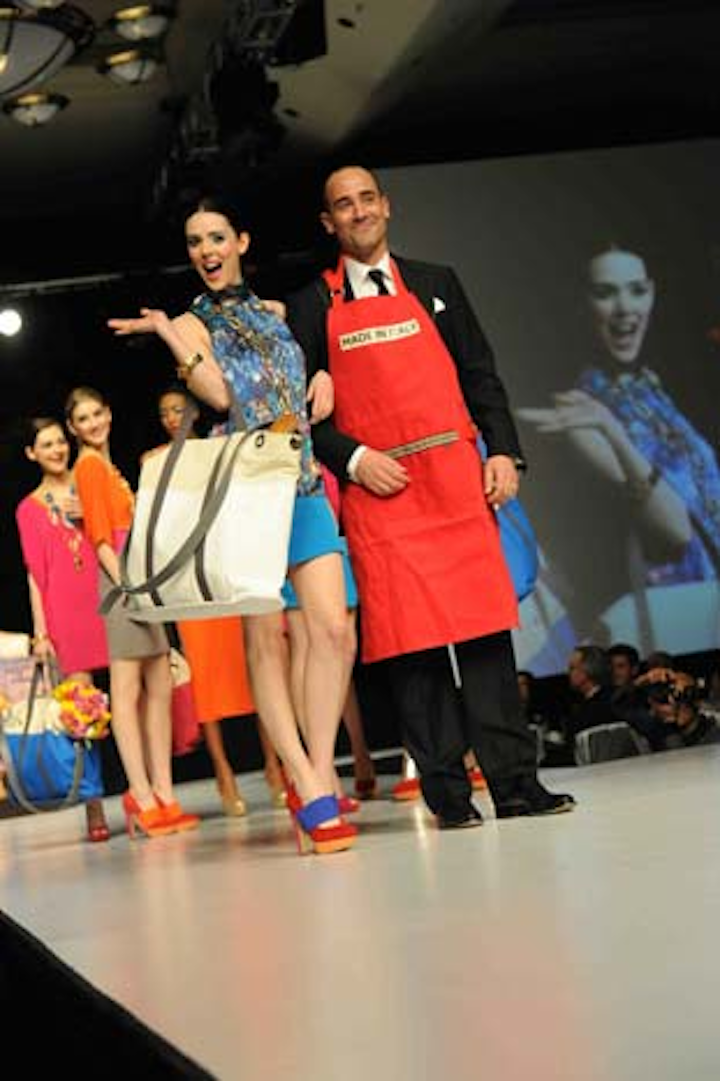 Photo: Tom Sandler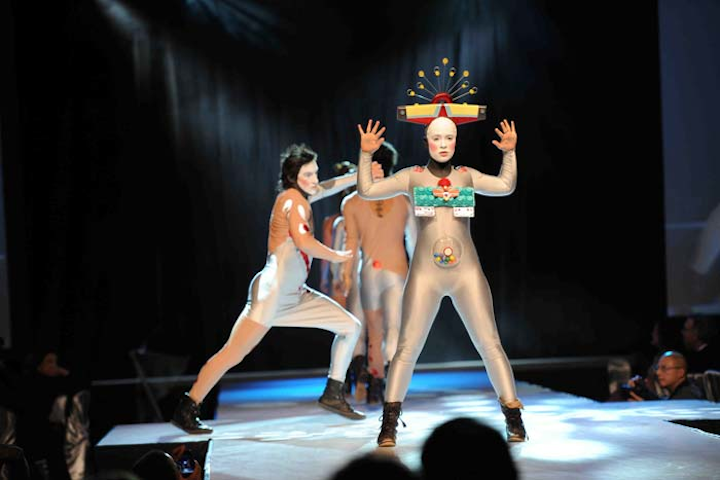 Photo: Tom Sandler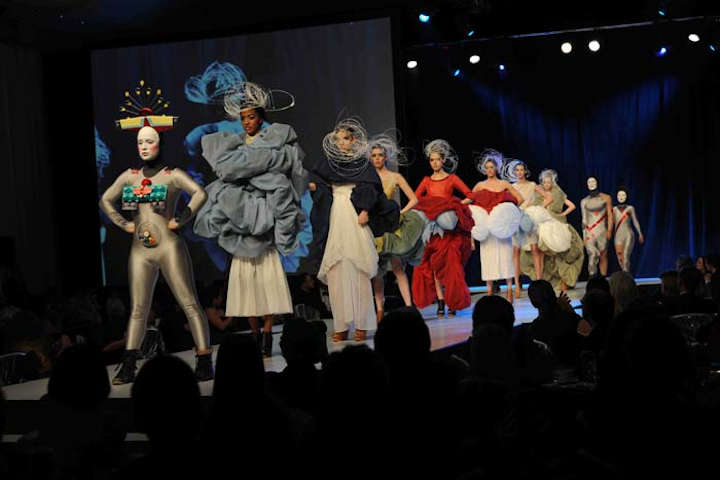 Photo: Tom Sandler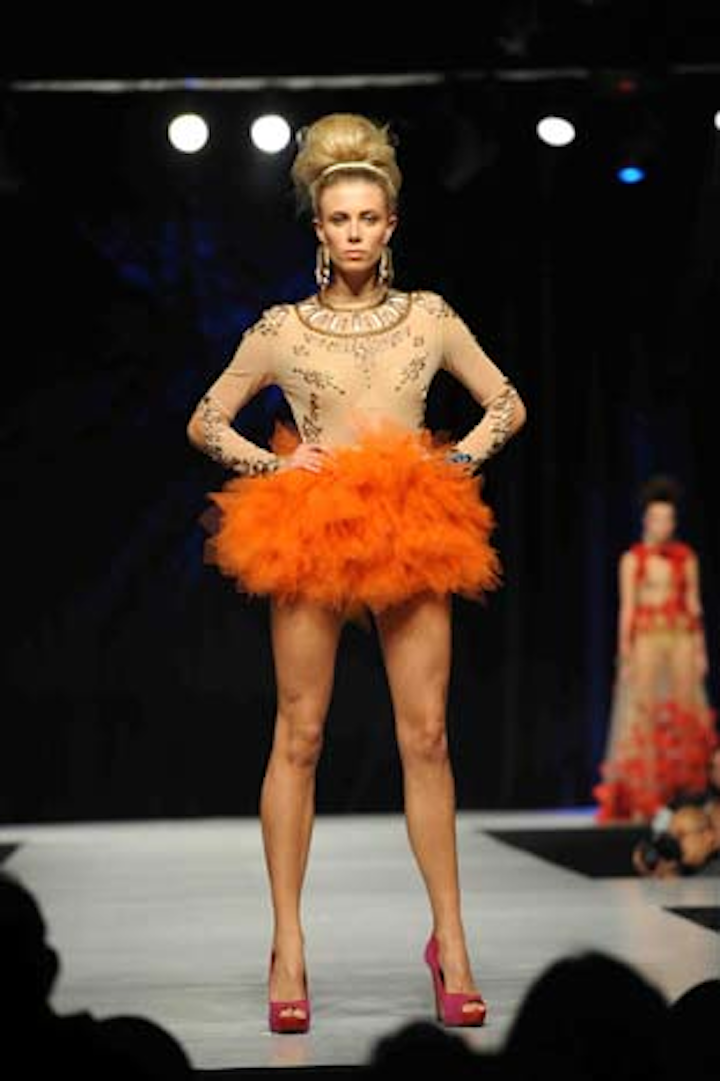 Photo: Tom Sandler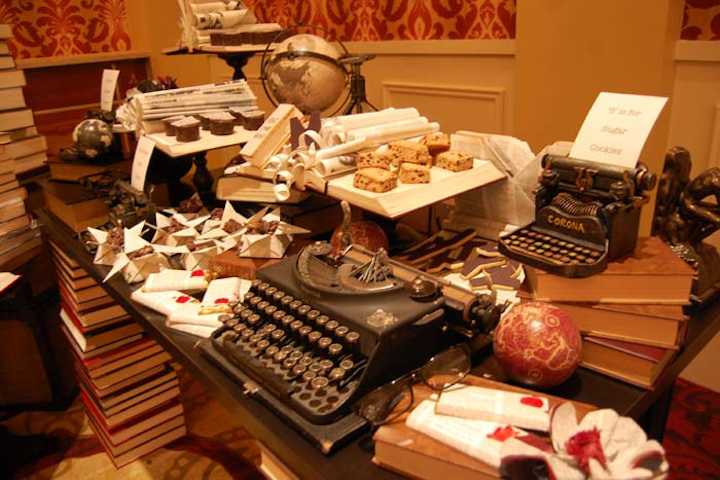 Photo: Carla Warrilow/BizBash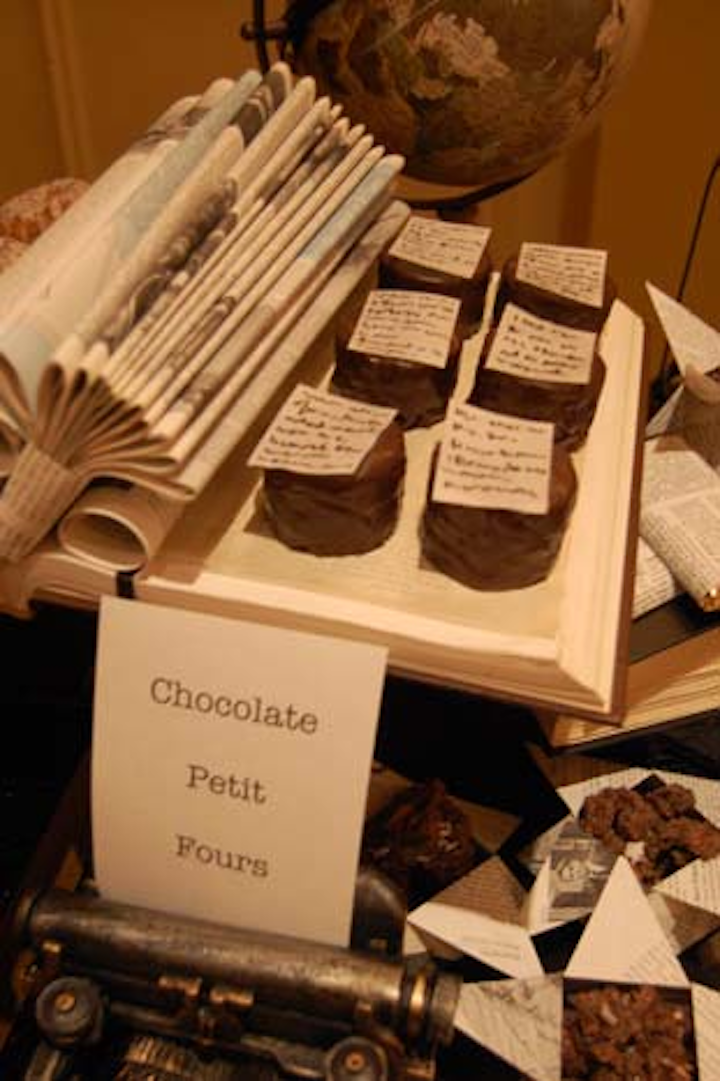 Photo: Carla Warrilow/BizBash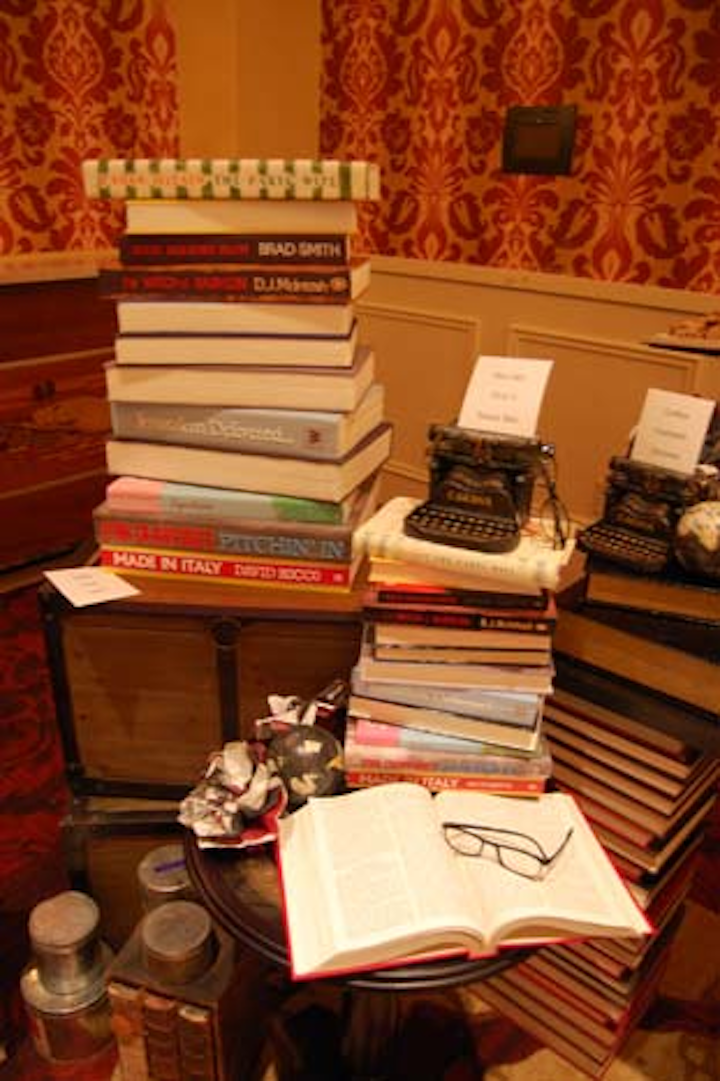 Photo: Carla Warrilow/BizBash
Featured Venues/Suppliers: