2013 Preview: 9 Event Designers Predict What's In and Out
December 31, 2012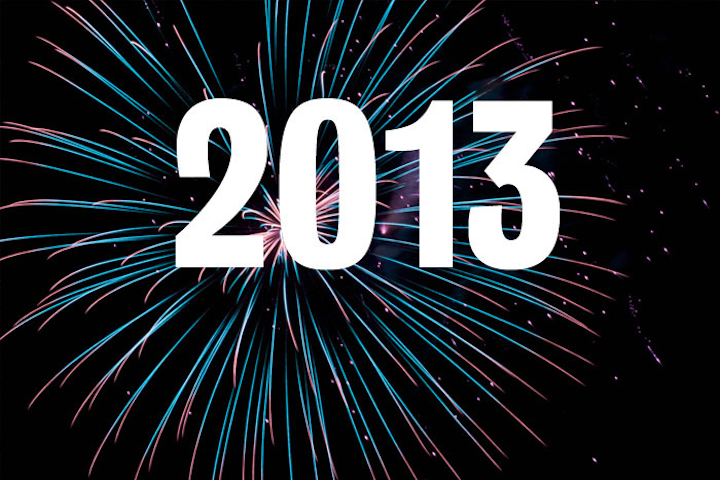 Photo: Jeff Golden
We asked a group of event designers from across North America to share the event decor and style trends they'd like to see left behind in 2013, and the ones they think will take over in the year ahead.
Matthew Parker, Matthew Parker Events, Seattle
In: "I think geometry and facets will continue to be a design trend through the style of Art Deco and the use of technology, like creative uses of LEDs."
Out: "I think that we can finally put the rustic, Mason jar trend to bed. And cupcakes—we're done with that, right?"
Sunna Yassin, Alison Events Planning & Design, San Francisco
In: "Moving away from the overly labeled and overly crafty, going back to the basics—a return to classic and black-tie, lots of whites, taupes, and neutrals and minimalism with the decor."
Out: "I think people are pretty tired of events feeling overly cute."
Matthew Robbins, Matthew Robbins Design, New York
In: "Crisp, beautiful patterns inspired by trends in home decor will definitely be a focus in event decor next year. It's a trend that started this year and will continue to grow in 2013."
Out: "Event decor is moving away from sterile design, and there will be less of a focus on everything matching in a two- or three-color palette."
Andrew Zill, Feats Inc., Baltimore
In: "Man-tiques—think American Pickers meets Restoration Hardware. We love aluminum navy chairs and enameled advertising signs for decor, or old library card catalogs to organize escort cards."
Out: "Vintage is out. Shabby chic and vintage finds are nice, but the new trend for 2013 is industrial glam."
Matthew David Hopkins, 360 Design Events, New York
In: "iPad check-ins will be one of the hottest trends in 2013. The Event Check-in app by developer ORM Pro is great. We've operated multiple iPads at the same event, and they communicate with each other and tell us who's here and who's not—easy breezy."
Out: "The formal seated dinner is kind of out. Who wants to sit in a sea of 60-inch round tables and eat a formal dinner? If you do this at an event in 2013, you better have a rocking performance."
Beth Helmstetter, Beth Helmstetter Events, West Hollywood
In: "Aesthetically, I think the trend is moving toward design that is more balanced between feminine touches and masculine moments."
Out: "Fussy signature drinks. Instead, people will be opting for classic cocktails, such as whiskey sours, sidecars, and champagne cocktails."
Andre Wells, Events by Andre Wells, Washington
In: "I feel that the surge in social media presence at special events will continue to get stronger, as event elements that directly include guests enhance memories."
Out: "It's hard to say what will be out because you can use anything under the sun to create whatever vision it is that you or the client has. That said, I think imagination and innovation will begin to prevail over tradition."
Eddie Zaratsian, Eddie Zaratsian Custom Florals and Lifestyles, West Hollywood
In: "In 2013, I see centerpieces that can be recycled and repurposed becoming more popular, as well as including smaller items in the centerpiece that guests will be able to take home. I also see interactive floral buffets becoming a way to get guests involved, making their own headpieces, boutonnieres, and so on."
Out: "Visually heavy floral centerpieces. I think floral design will be more focused on the details and the guests' experiences."
Wayne Gurnick, Moments by Wayne, Tarzana
In: "A trend that is quickly gaining in popularity is gourmet chocolate tastings in place of the more traditional candy display."
Out: "The novelty of photo booths has worn off as hosts look for other entertainment options that don't distract guests from the main event."
Featured Venues/Suppliers: