Museum of Science Gala Channels Harlem Renaissance With Clams Casino, Bananas Foster
February 2, 2012
A few months ago, the Museum of Science and Industry served smoking arugula and bomb-shaped candies at a ball; on Saturday night, the 700 guests at the institution's Black Creativity gala ate everything from baked clams Casino to red velvet cake in a martini glass.
Celebrating the culture, heritage, and scientific achievements of African Americans, the event raked in $475,000 for the museum's Black Creativity program. Octavia Hooks, manager of community affairs, worked with Mary Krinock, director of strategic initiatives, to plan the event with a committee of local African-American leaders. The evening centered on the museum's current exhibit "Powerful: African Americans in Energy."
Inspired by a significant period in African-American history, the event got a Harlem Renaissance theme. Feather boas and a mockup of the Apollo theater sign breathed life into the concept, as did eight buffet stations inspired by the period's culinary scene. Sodexo handled catering.
At the "Great Migration" station, offerings included coconut-crusted mahi mahi, Caribbean paella, and plantain-and-black-bean empanadas. The "Bamboo Inn," named for an historic Chinese restaurant in Harlem, had stir-fried green beans with Asian chile and chef-carved Peking duck breast. At the "Rebirth" station, which held modern interpretations of Southern comfort food, guests picked up hush puppies with sweet Maine lobster and corn and buttermilk-dipped fried chicken with pecan waffles.
Balancing loaded plates on their wrists and arms, guests took their places at open tables, many making repeat trips to the buffet stations to sample as many dishes as possible. "My dream at this event would be to have someone following me with a bunch of plates," one guest remarked. "I almost want to steal a waiter's tray." 
Dessert stations had throwback treats such as bananas foster and Devil's food cake, and sweets continued to flow at the after-party. On the museum's lower level, the lounge-like setting had a Brandy Alexander bar and caramel Garrett's popcorn.
Photo: JB Spector/Museum of Science and Industry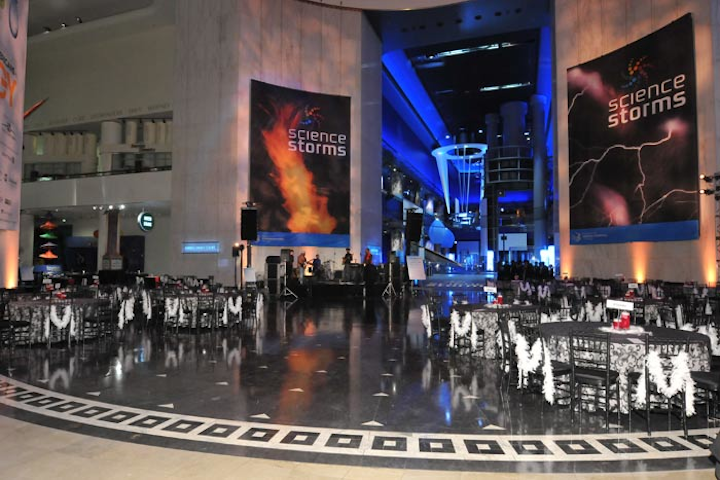 Photo: John Wheeler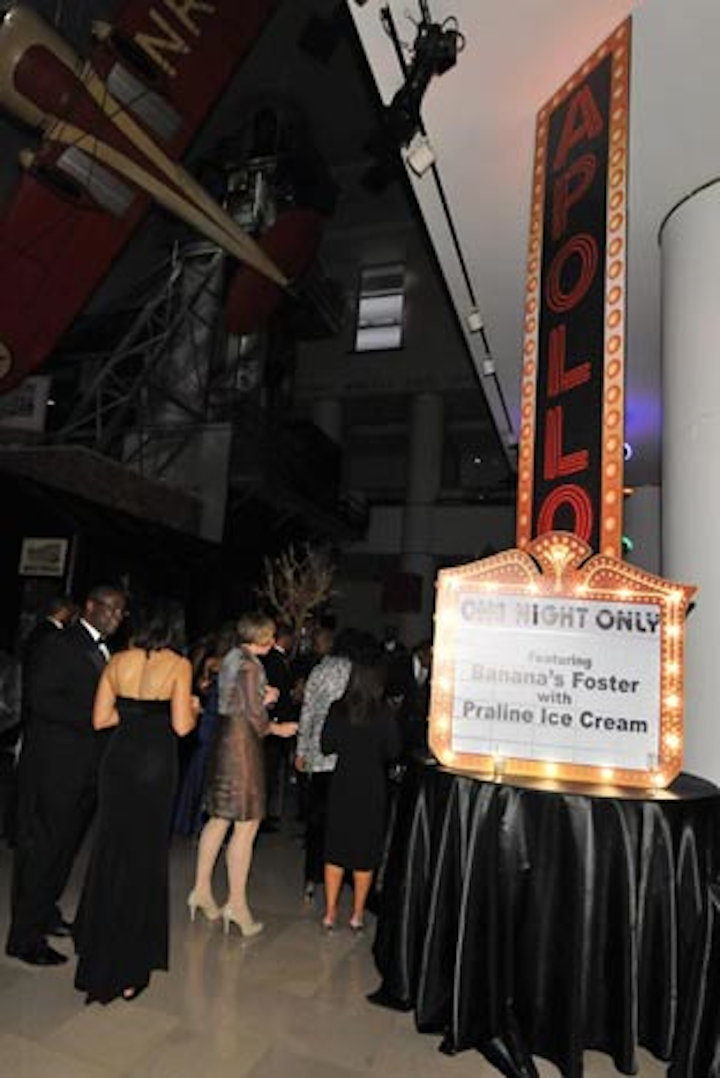 Photo: John Wheeler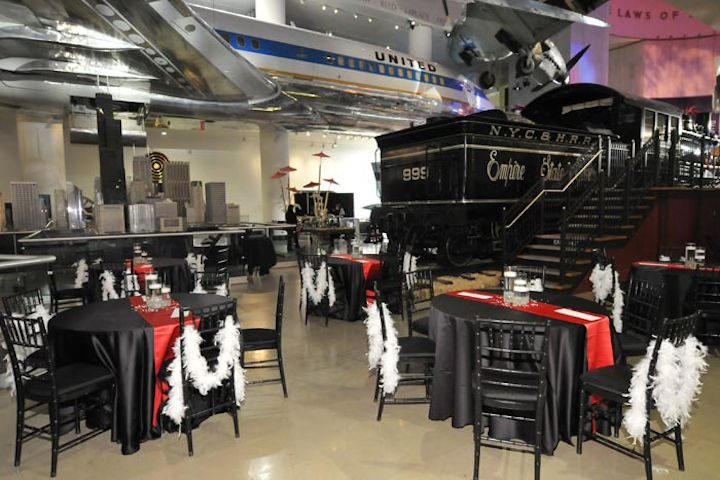 Photo: John Wheeler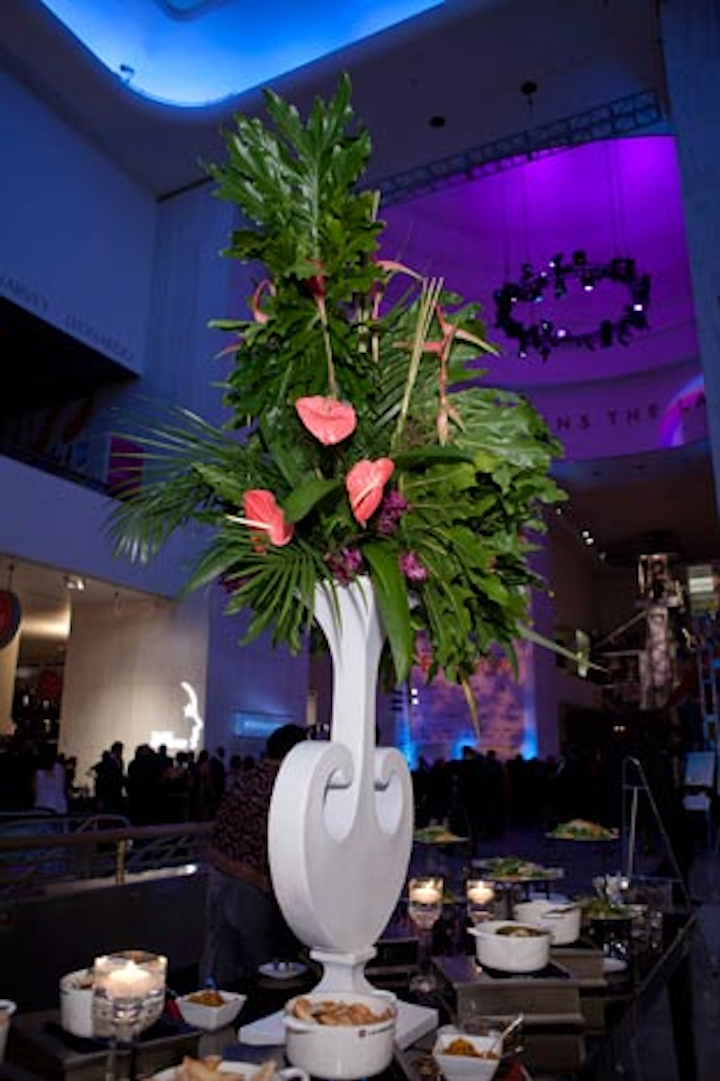 Photo: JB Spector/Museum of Science and Industry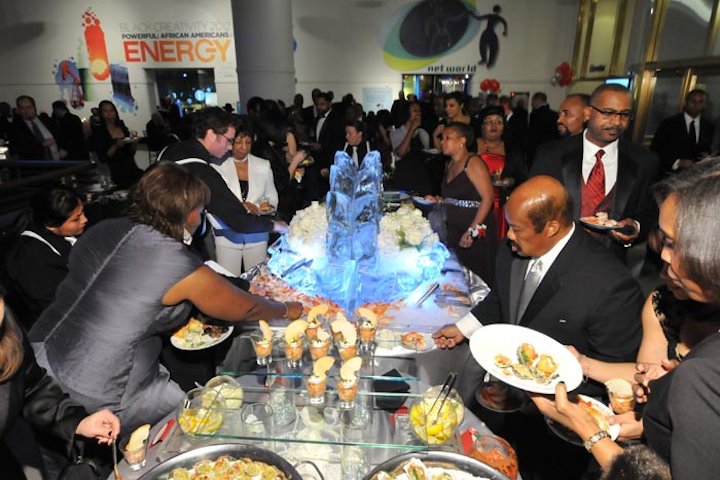 Photo: John Wheeler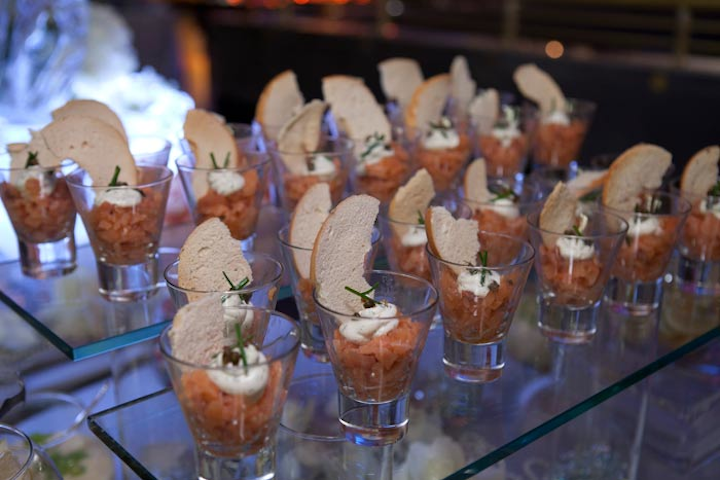 Photo: JB Spector/Museum of Science and Industry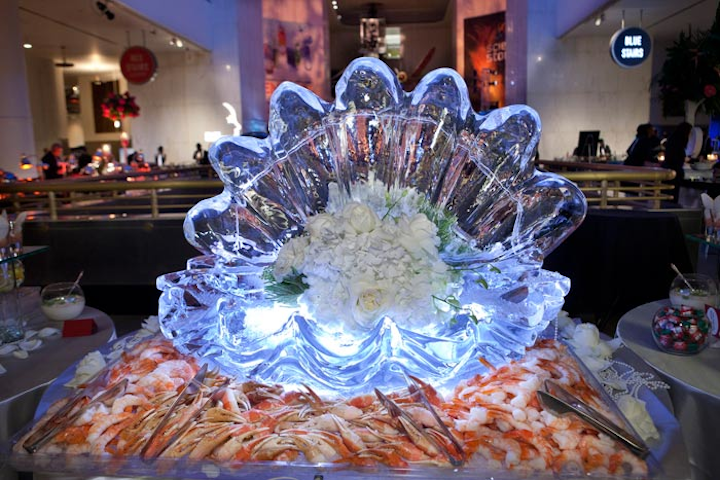 Photo: JB Spector/Museum of Science and Industry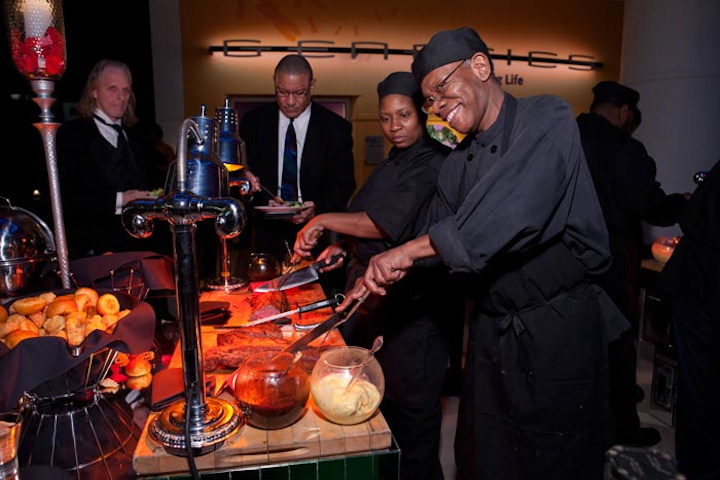 Photo: JB Spector/Museum of Science and Industry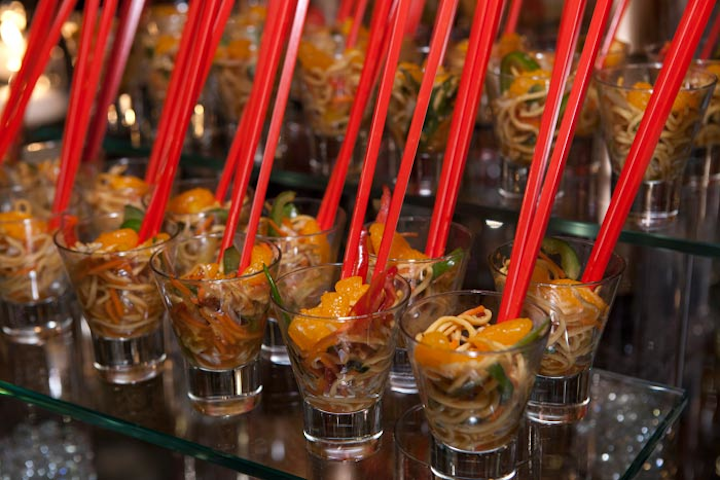 Photo: JB Spector/Museum of Science and Industry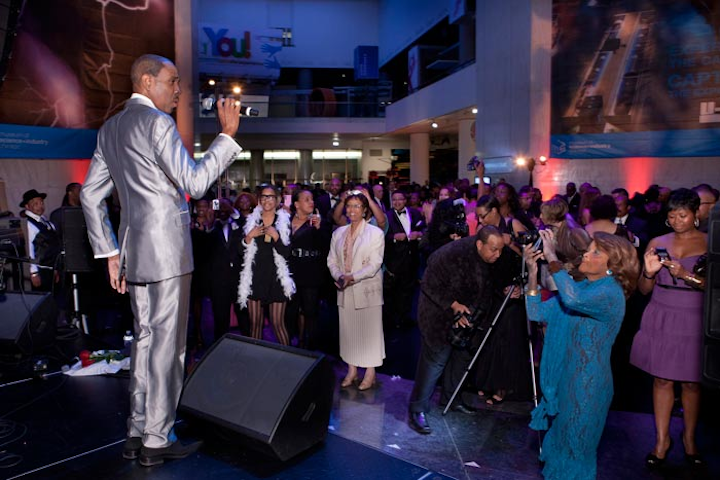 Photo: JB Spector/Museum of Science and Industry
Featured Venues/Suppliers: