How To Make a Ribbon-Cutting Interactive—and Actually Fun
Guests did more than observe a ceremony at this colorful and engaging event.
March 28, 2017
Some 350 guests gathered at the Rehabilitation Institute of Chicago's new Shirley Ryan Abilitylab for a ribbon-cutting ceremony on March 16. But this ceremony was different from its (sometimes boring) ilk.
AgencyEA produced the festive gathering, putting a spin on the traditional format. After remarks and performances from the Chicago High School for the Arts Performance Choir and singer Ana Maria Martinez, representatives cut a giant, bright-orange ribbon. Once the ribbon had been cut, it was flipped over to reveal another side, which was red and splashed with the logo for the nonprofit research and rehabilitation center Pathways. The ribbon was then retied so that both of its sides could join together, representing the partnership between Pathways and the new lab.
The event also had an interactive component. On their chairs, guests found tied orange and red ribbons that had been signed by members of the larger Rehabilitation Institute of Chicago community, including patients and parents of patients. The guests untied the ribbons from the chairs, and then tied them onto a ribbon wall that will remain a permanent fixture of the new facility.
Correction: The original version of this story listed the incorrect name for the Shirley Ryan Abilitylab.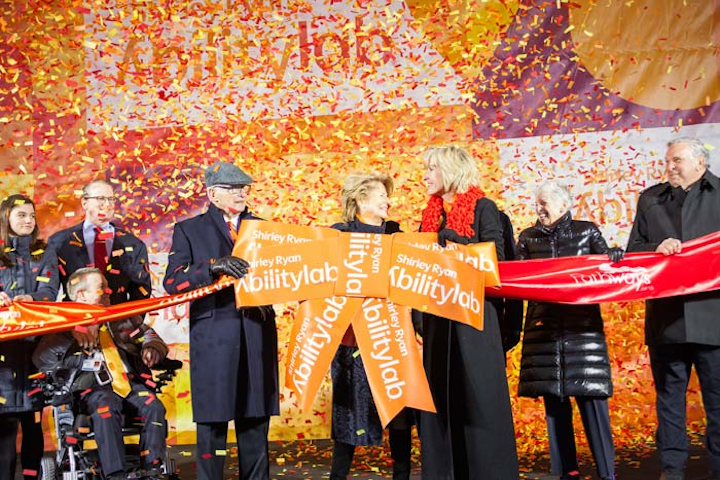 Photo: Chris Guillen Photography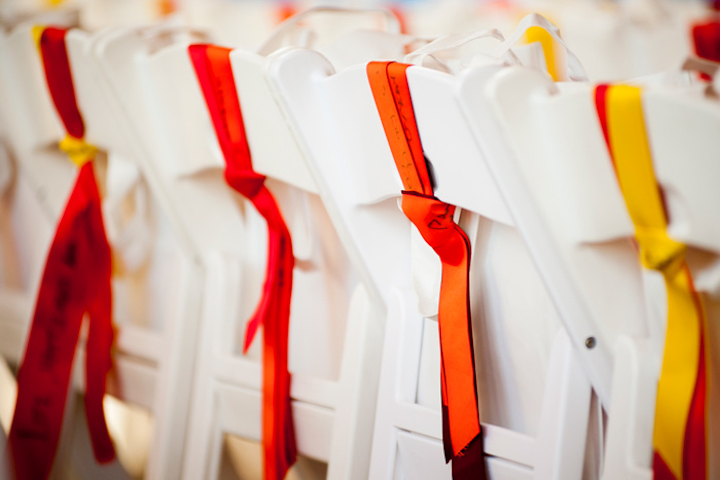 Photo: Chris Guillen Photography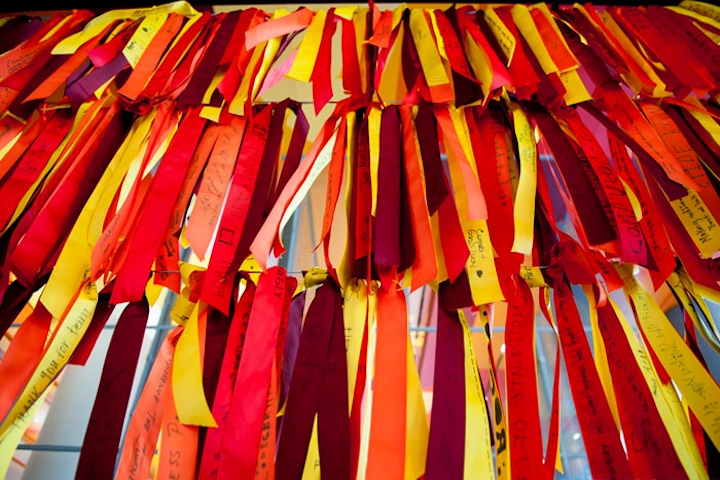 Photo: Chris Guillen Photography
Featured Venues/Suppliers: