Culinary Consultant Caryl Chinn Shares Her 10 Favorite Venues
The Los Angeles-based communications pro shares her favorite spots to get work done, to entertain a team, to host a large-scale event, and more.
December 6, 2018
Caryl Chinn is the president of Caryl Chinn Culinary Consulting, a marketing and event firm that works with clients including Giada De Laurentiis, Warner Bros., and the Los Angeles Times. Previously, Chinn has handled culinary events for Octagon, Karlitz & Company, and more, and she served as senior director of special events for Bon Appetit magazine for almost a decade. She is currently the director of communications for Tartine Bakery and is based in Los Angeles.
For My Favorite Meal
I eat out several times a week to stay current with all the new openings, but one place I find myself returning to is Jon & Vinny's in Los Angeles. Chefs Jon Shook and Vinny Dotolo opened their take on a red-sauce Italian neighborhood spot in a modern, casual setting on Fairfax, and it was an instant hit. Everything I try becomes my new favorite, but I'm obsessed with their marinara-braised meatballs with ricotta and grilled bread.
To See Art and Culture
Architect Frank Gehry designed both the Guggenheim Museum in Bilbao, Spain, and the Louis Vuitton Foundation in Paris, so perhaps it's not surprising I fell in love with both. Both buildings are interesting art forms in themselves, so in addition to the exhibits, make time to explore the buildings and grounds. The Guggenheim Bilbao looks like a ship and is perched on the banks of the Nervion River, while the rooftop of the Louis Vuitton Foundation offers stunning views of the Paris skyline.
To Recharge
From Los Angeles, the flight to Cabo San Lucas is just over two hours, and my favorite spot there is the Resort at Pedregal. It's perfectly situated on a stretch of quiet beach and carved right into the rocky cliffs. The whole resort is beautiful, but I particularly love watching the sunset at their seafood restaurant, El Farallon. The first couple days I hit the spa and lounge by the pool to relax, but soon enough you are ready to head into town, which is just a short taxi ride away. 
To Hear Live Music
Tucked away in the hills of Bel Air is Vibrato Grill and Jazz, a great jazz club and restaurant owned by Grammy-winner Herb Albert. It always has great acts booked, and there just aren't many places in town where you can catch a show and grab dinner like this.
To Get Work Done on the Road
When I was producing an event at L.A. Live, we partnered with the Ritz-Carlton, Los Angeles as our host hotel. The Ritz-Carlton Club Lounge on the 23rd floor is the perfect spot to work. It gets lots of natural light and has sweeping views of L.A. and the Hollywood Hills, and it's big so it isn't usually crowded and you can get your work done. But perhaps my favorite part is the constant supply of snacks and beverages they serve throughout the day. 
To Entertain a Team or Clients
David Chang is part of the recent wave of New York chefs opening in Los Angeles, and his restaurant Majordomo is best enjoyed with a group. It's a big restaurant with indoor and outdoor seating as well as a long bar and a large private room. The menu includes several large-format dishes meant for sharing, but the show-stopper is the whole plate short rib, which is smoked bone-in "APL-style"—a.k.a., Adam Perry Lang—and served in two courses.
To Get Inspired
Chef José Andrés introduced me to Robert Egger, the founder of the L.A. Kitchen. L.A. Kitchen believes that neither food nor people should ever go to waste. By reclaiming healthy, local food that would otherwise be discarded, training men and women who are unemployed for jobs, and providing healthy meals to fellow citizens, L.A. Kitchen empowers, nourishes, and engages the community. I organized a corporate day of service and had my team volunteer for a morning at their kitchen—you definitely leave feeling inspired! [Editor's note: L.A. Kitchen paused operations on November 1; no reopening date has been set.]
To Entertain Out-of-Towners
Last year the Waldorf Astoria opened in Beverly Hills and the Rooftop by JG—as in Jean-Georges Vongerichten—is a great spot to take guests from out of town. You can just have drinks and light bites at the bar, or sit down for a full meal—all outdoors. Due to its location, it offers gorgeous 360-degree views—you even catch jaded locals taking photos of the view.
To Host a Large-Scale Event
When I was planning a food and technology festival in Silicon Valley a couple years ago, it was a real challenge to find a location that checked all the boxes. A colleague put me in touch with Levi's Stadium, the home of the San Francisco 49ers, and it turned out to be the perfect venue. Since it had just opened, everything was state-of-the-art, with brand-new kitchens, strong Wi-Fi throughout the building, even USB ports located on columns so guests could charge their phones. We used the Levi's 501 Club for the conference day that included panels and keynotes, and the United Club for the Grand Tasting days.
This story appeared in the Fall 2018 issue of BizBash.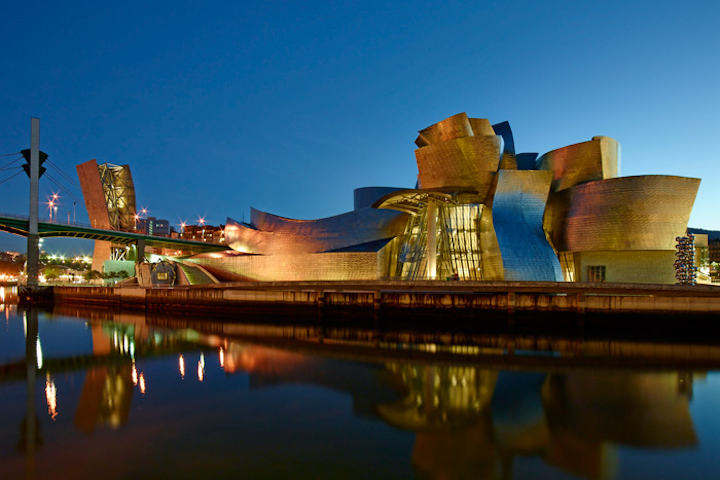 Photo: Erika Ede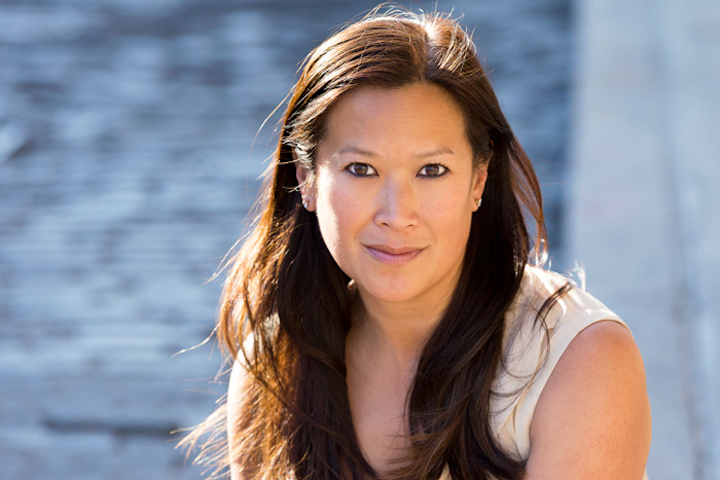 Photo: Steven Freeman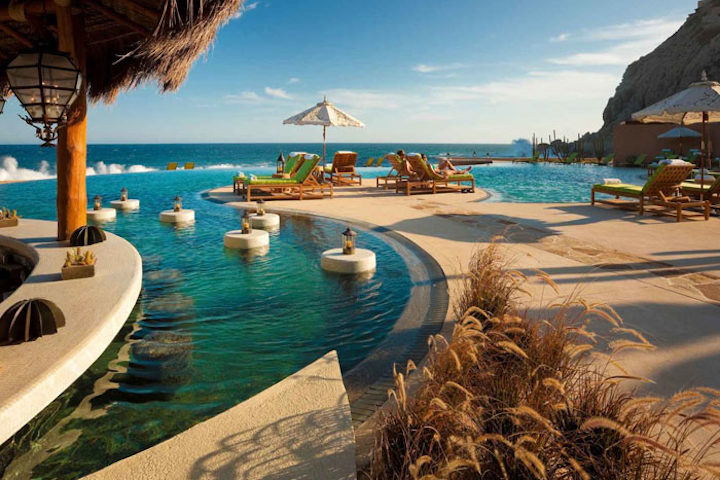 Photo: Courtesy of Resort at Pedregal
Photo: Courtesy of Ritz Carlton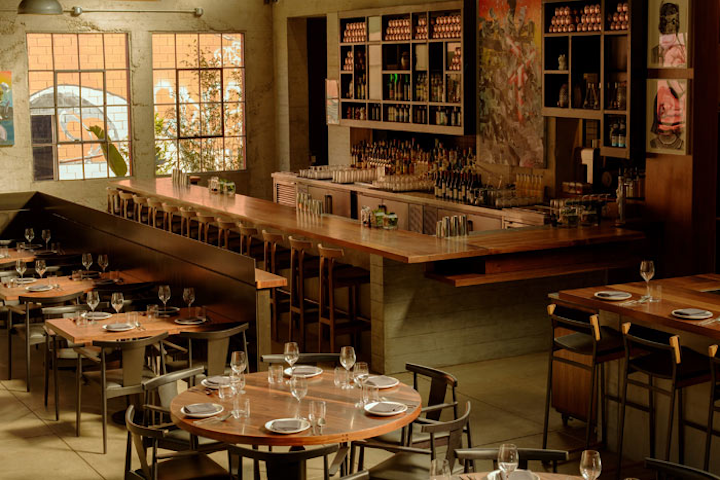 Photo: Molly Matalon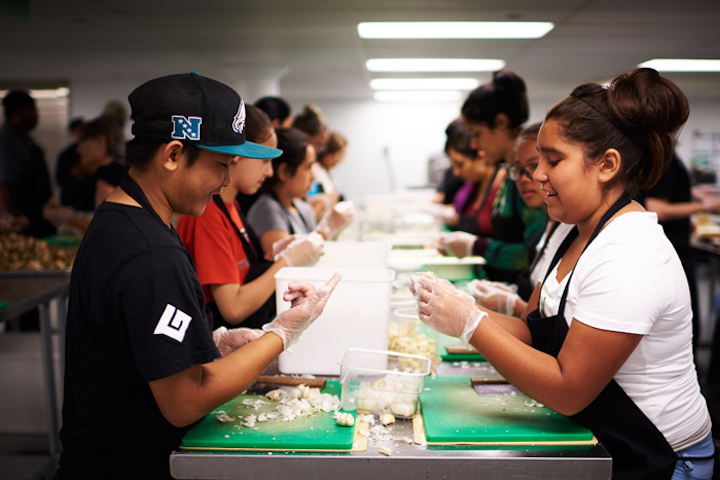 Photo: Joseph Nakhost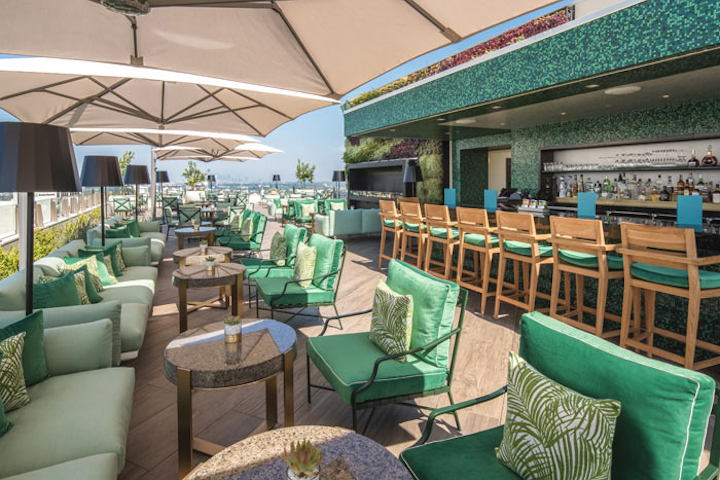 Photo: Courtesy of Waldorf Astoria Beverly Hills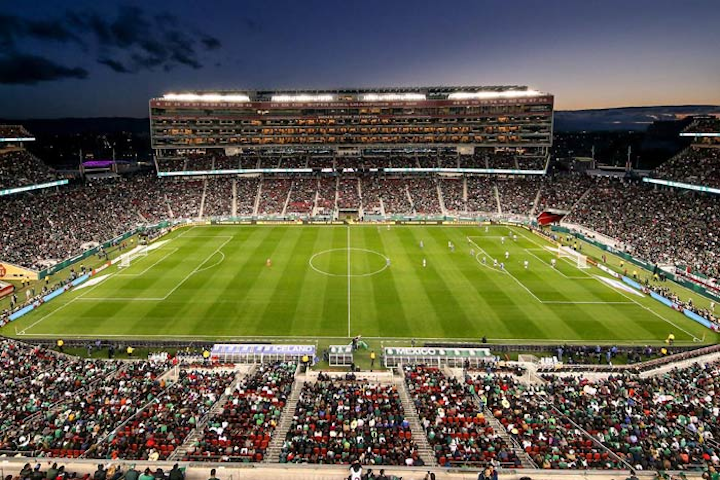 Photo: Courtesy of Levi's Stadium
Featured Venues/Suppliers: