2018 Preview: What Will Have the Biggest Effect on Events Next Year?
From security and weather changes to new tech tools and the economy, here's what event professionals think will affect events in 2018.
December 20, 2017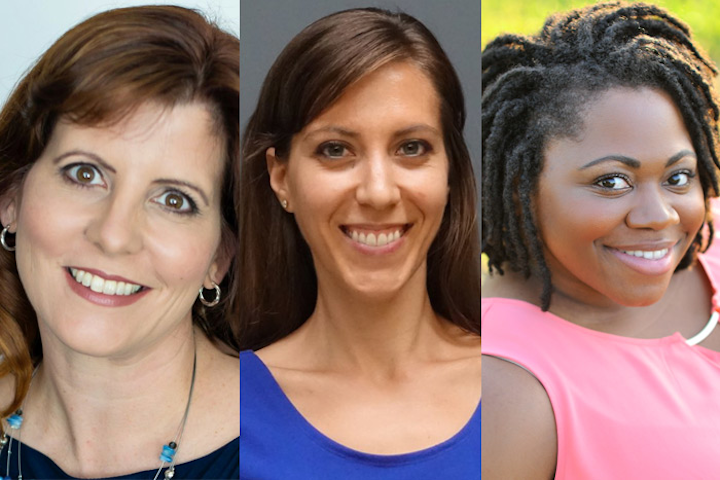 Photos: Courtesy of Readers
"In the wake of recent events, security is going to be a major concern for the events industry. Also, data security is going to be a priority for organizers with policy changes such as G.D.P.R. and Google ranking down websites that haven't been secured. Planners might just have to find a way to make optimum use of upcoming technology while maintaining security as a priority."
Meghna Mittal, head of marketing and inbound sales, Hubilo, Ahmedabad, India
"With possible limited spending, I think we'll see some creative ways to plan events closer to home and really hone in on using our resources to the fullest."
Monica Wolyniec, marketing and communications manager, Boomset, New York
"Technology—especially the use of virtual reality at events. It's become a buzzword, is just getting started, and is still kind of novel. Augmented reality is becoming more and more popular as well."
Sean Specie, director of growth, Elevate Live Events, Atlanta
"Extreme weather and natural disasters. All those wildfires in California will mean fewer outdoor events over the spring season."
Patricia Simitakos, owner, Trish Star Events, Washington
"The one thing that will have the biggest impact on events in 2018 is also the most invisible: connectivity. It's an element that is often taken for granted during events. Everyone is so used to being connected to Wi-Fi and cell service in their everyday life that they expect to have the same experience at an event, even though they are in the midst of thousands of other people. They also expect transactions for ticketing and purchasing to happen quickly. The brands and sponsors want to create as much engagement with the attendee as possible and are all clamoring to leverage gamification, virtual-reality experiences, and interactive apps. The constraints placed on networks due to ever-increasing live event technical requirements is astounding. At the end of the day, the attendee simply expects it to work, and the producer wants it to be a memorable as well as profitable event. If planned thoughtfully and with experienced partners, the investment in connectivity will have the biggest impact on an event's success, return on investment, and revenue generation, as well as provide the ultimate attendee experience."
Shannon Cook, chief operating officer, TourTech, Raleigh, North Carolina
"A move back to authentic engagement, creating more quality connections and more quality content at conferences."
Paula Creed-Smith, owner, Ceh Floral Gift Co., Palm Bay, Florida
"New event technology. New tools will continue to make events more interactive (less sitting and listening) for attendees while giving organizers and sponsors more opportunities to collect actionable data."
Tom Pick, B2B digital marketing consultant, Webbiquity, Minneapolis 
"Emergency management. Developing in-depth plans by working with venue staff and local authorities to be able to respond to various emergency scenarios to ensure safety of attendees."
Diana Cazares, freelance event manager, Creative Circle, Chicago
"As always, the economy. We are actually experiencing economic growth for the first time in a decade. With tax cuts on the horizon and corporate rates about to change, we are poised for a boom. Companies will spend again, people will celebrate bigger, we will be making events great again."
Richard O'Malley, president, the O'Malley Project, Ridgefield Park, New Jersey
"Specifically in the area of live entertainment, including festivals, concerts, and tours, more brands are investing in experiential marketing and sponsoring live streaming activations."
Kim Owens, senior content marketer and brand strategist, Buzz Boulevard Inc., Los Angeles
Editor's note: Some of these comments were shared by readers on our social media networks. Join our discussions on LinkedIn, Twitter, Facebook, and Google Plus.
Featured Venues/Suppliers: