Exclusive: Condé Nast Launches New Event Management Software—With a Twist
In addition to guest management software, Concierge.com provides full access to a dedicated team of event and hospitality experts.
January 30, 2018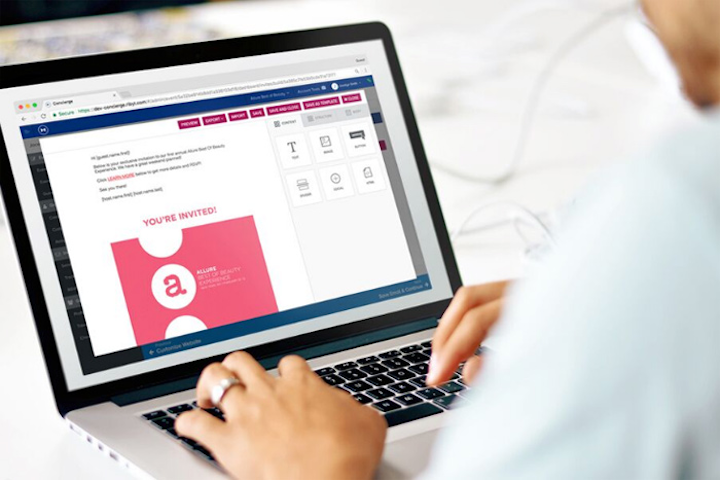 Photo: Courtesy of Concierge.com
Condé Nast continues to invest in events in a big way. Riding on the heels of the buzzy Teen Vogue Summit, the media giant's creative and experiential arm, 23 Stories, today announced the launch of Concierge.com.
An expansion of event concierge platform Ribyt—which Condé Nast acquired in March 2017—Concierge.com promises to offer "software with a service." Translation: In addition to online registration and guest management, users will have full access to a team of seasoned event and hospitality experts.
"Ribyt started as a home-grown software for managing guests attending our more complex events—events with multiple levels of invitee and variable itineraries," says Eric Murphy, senior vice president of experiences for Condé Nast. "While we had begun to offer Ribyt in market as a standalone SAS product, it became clear that our full-service offering was actually more popular with our clients."
The resulting platform offers a variety of features and services. On the software side, it can design and deploy event invites, track activity, manage travel accommodations, generate personalized itineraries for guests, delegate responsibilities to team members, and more. The accompanying service side, though, is what makes the platform unique: Concierge.com's team of professionals can handle everything from overall project management to event-day staffing to website design and branding details.
"There are a ton of self-service event software platforms out there, but none that come with a team of event and hospitality pros. Concierge.com is a turnkey solution for time-strapped event producers," explains Murphy.
Clients can use the self-service software on its own, or tap into the full-service option. Pricing is based on the number of guests being managed.
Concierge.com's clients already include a who's-who of brands, including iHeartMedia, Capital One, Vogue, and AMC. Next up: A partnership with New York-based Nomadic Entertainment Group for Super Bowl LII. Concierge.com will be managing invites, registration, and on-site check-in for 15,000 guests at three nights of V.I.P. Super Bowl events.
"Consumers, and as a consequence marketers, are valuing in-person experiences more and more," says Murphy. "As such, Condé Nast is leveraging its strong heritage in creating unforgettable moments—like the Vanity Fair Oscar Party and Glamour's Women of the Year—to create a full-service offering for clients looking to connect with consumers in powerful ways."
Featured Venues/Suppliers: