See Inside Pandora's Fan-Focused Summer Concert
For its fifth annual Sounds Like You: Summer concert, Pandora moved to a new venue and created a campaign designed to appeal to local residents. The changes resulted in an attendance increase of 2,000 people.
August 14, 2017
Pandora has always been fan-focused, creating personalized playlists for music-lovers, connecting them with local artists, and producing some 100 free, invite-only shows for fans every year. Most recently, the music-streaming service thanked fans with Pandora Sounds Like You: Summer. The concert was Pandora's largest single-day event in its history, drawing 6,000 people to the Los Angeles Memorial Coliseum on July 29.
Organizers made a few changes this year in order to welcome as many attendees as possible to the daylong event, which featured performances from headliner Big Sean, as well as Machine Gun Kelly, Noah Cyrus, and Starley. The free, invite-only concert drew 2,000 more attendees than last year, which Nicole Carbone-Rogers, Pandora's senior director of events, attributes partly to the location change. The stadium offered a more central, accessible location with plenty of parking. (Last year's concert was held on a city block in Downtown Los Angeles.)
Pandora also launched a "Sounds Like You" marketing campaign this spring, which celebrated the release of the new Pandora Premium service with digital shorts, social media activations, and curated playlists designed to appeal to local listeners. Artists such as L.A.-born rapper Big Sean hand-picked their favorite summer tunes to create the playlists. 
"We have really defined our strategy and process around building these events and making sure that we are staying true to connecting fans—our listeners—with their favorite artists in their hometowns while providing a very unique experience and environment," said Carbone-Rogers, who planned the concert with Pandora's in-house experiential team. NVE Experience Agency also helped with production and fabrication.
"From start to finish, the experience was built to take our guests through the evolution of Pandora and the access they have to their favorite artists," Carbone-Rogers continued. "[We wanted to] provide unforgettable, story-worthy engagements all day long."
Pandora subscribers were able to R.S.V.P. in the weeks leading up to the concert. Once they arrived, guests walked through one of three tunnels to enter the stadium; each tunnel was customized with content from the Pandora Premium campaign, including artist imagery and new product and feature information.
The concert took over 130,000 square feet of the stadium's field, which was designed to be an immersive environment surrounded by palm trees and guest experiences. A 13,000-square-foot sponsor village showcased activations from nine sponsors, including General Mills, Always, and Chevron.
In addition to the Los Angeles event, the Sounds Like You campaign traveled to New York on July 19; artists Nas, Young M.A., Dave East, and Biz Markie performed, and a curated playlist on Pandora's website featured a selection of hip-hop hits made famous in New York. "Our goal is constant growth, continued awareness around our brand, and creating a connection with our guests," said Carbone-Rogers.
Here's a look at the colorful, summery production and sponsorship highlights from the massive Los Angeles event.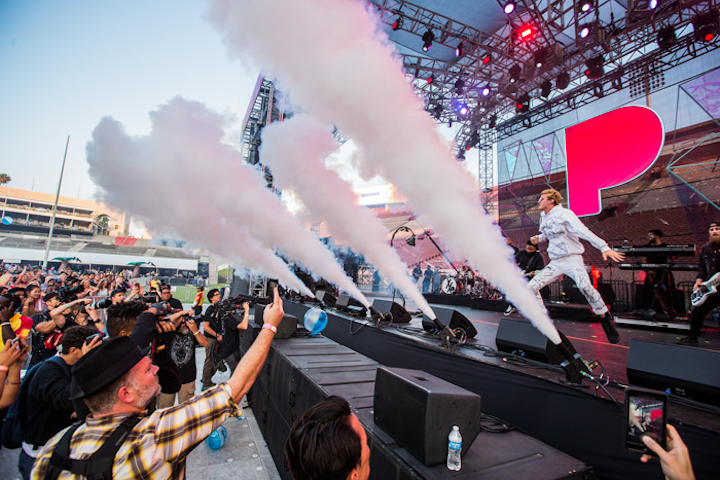 Photo: Clayton Woodley for NVE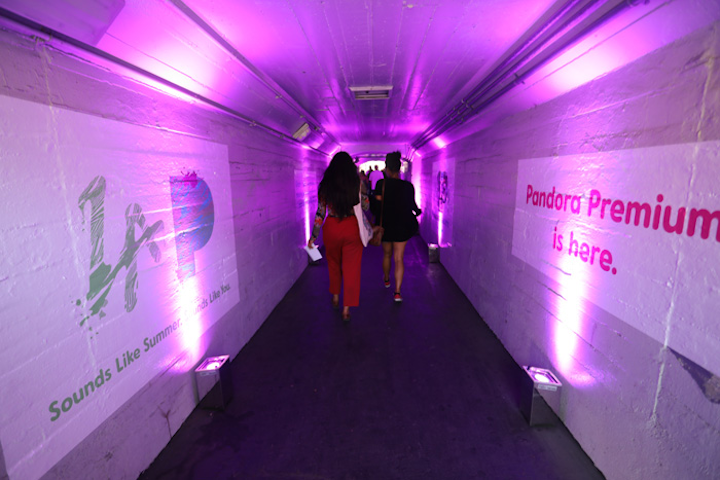 Photo: Rachel Murray/Getty Images for Pandora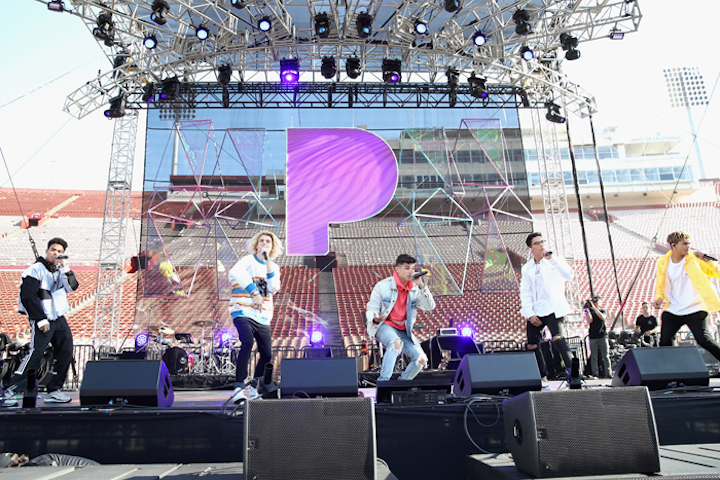 Photo: Jonathan Leibson/Getty Images for Pandora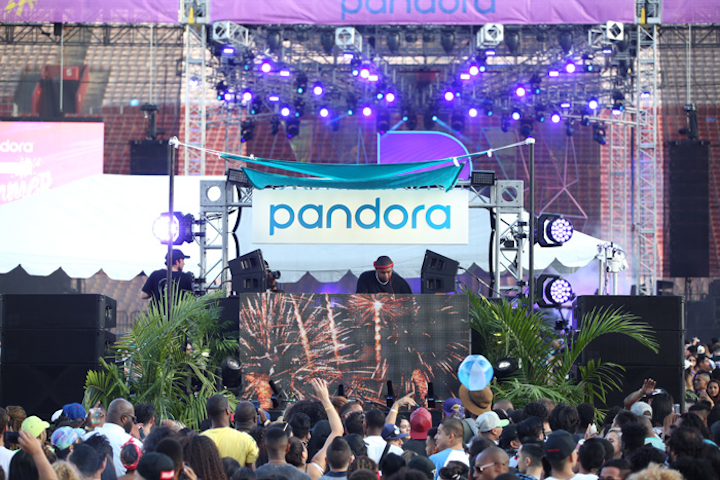 Photo: Jonathan Leibson/Getty Images for Pandora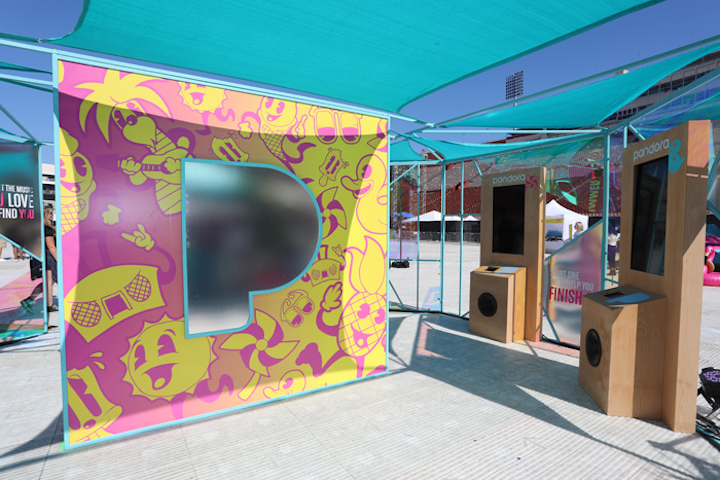 Photo: Rachel Murray/Getty Images for Pandora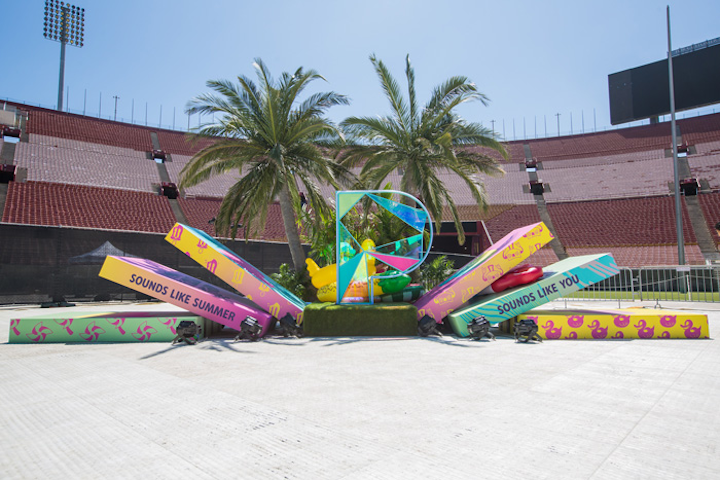 Photo: Clayton Woodley for NVE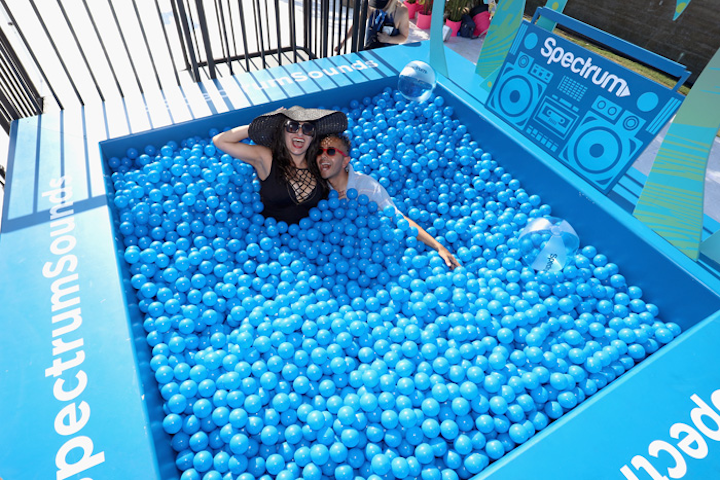 Photo: Rachel Murray/Getty Images for Pandora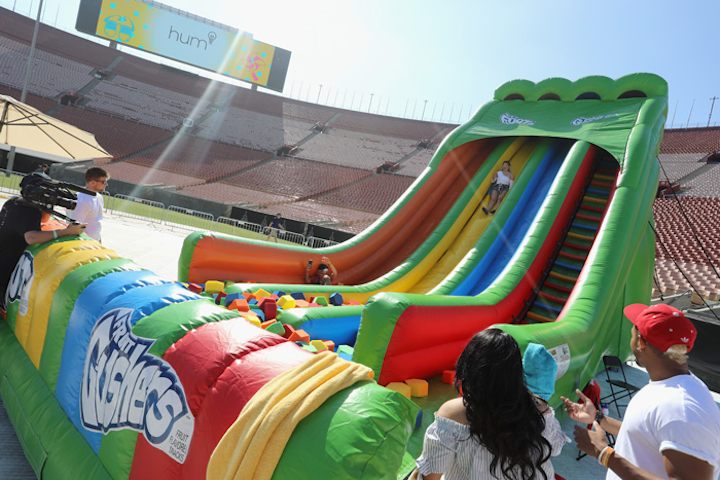 Photo: Rachel Murray/Getty Images for Pandora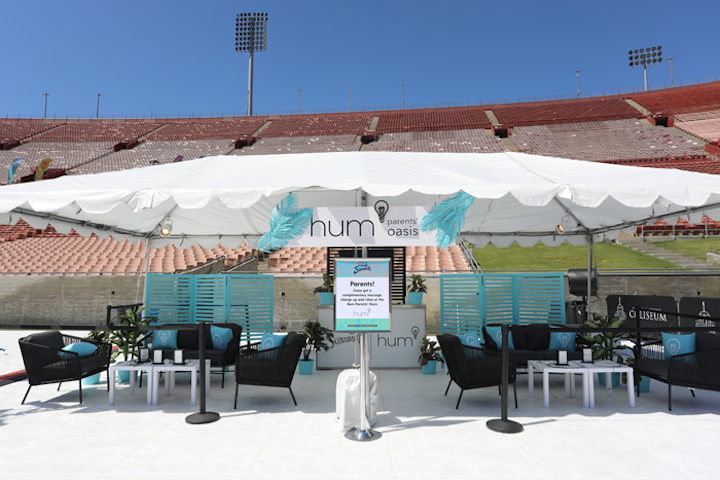 Photo: Rachel Murray/Getty Images for Pandora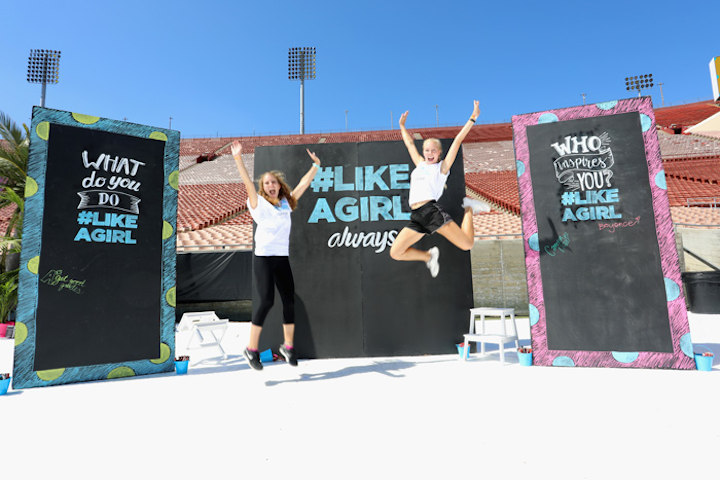 Photo: Rachel Murray/Getty Images for Pandora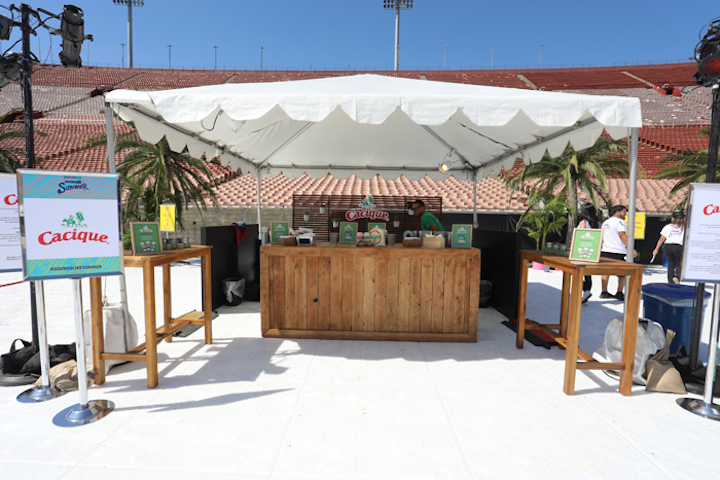 Photo: Rachel Murray/Getty Images for Pandora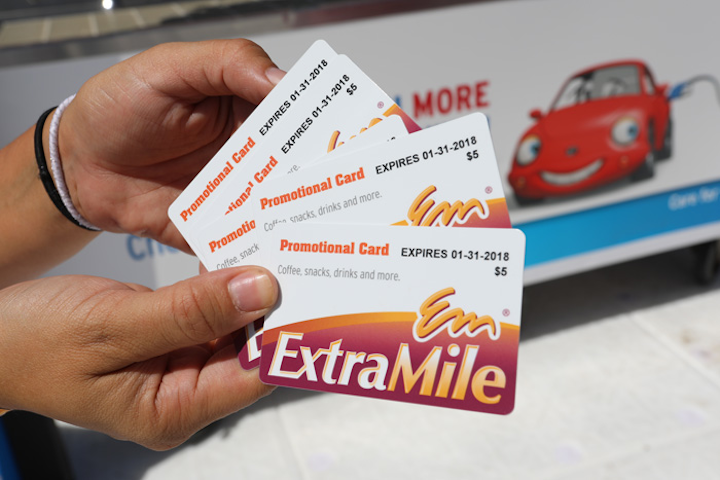 Photo: Rachel Murray/Getty Images for Pandora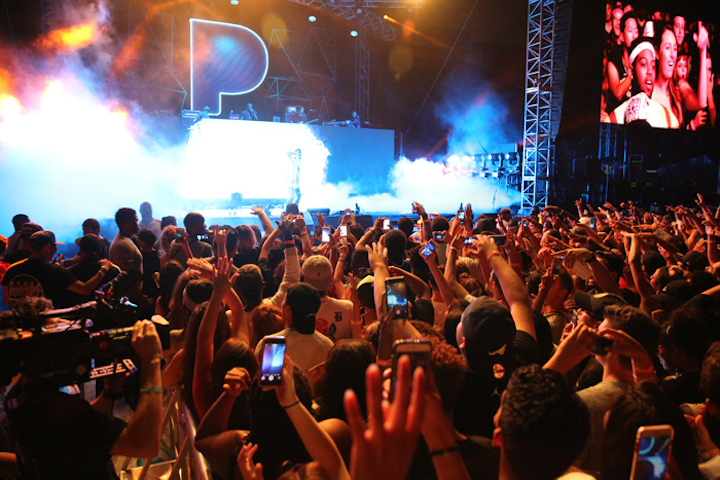 Photo: Rachel Murray/Getty Images for Pandora
Featured Venues/Suppliers: