BizBash C.E.O. David Adler: The Power of Awards, Lists, and Recognition in an Attention-Deficit World
Why we're compelled to pay attention to awards, and how they benefit both the winners and the organizations behind them.
January 31, 2018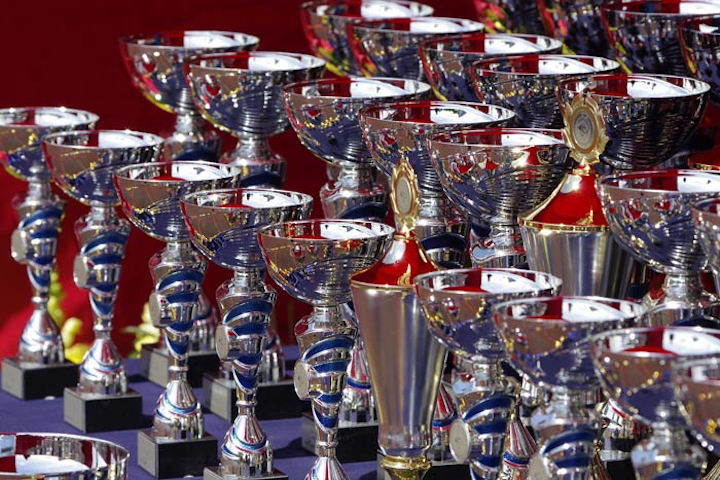 David Adler (@DavidAdler) is the C.E.O. and founder of BizBash.
We all do it. Fast, short-cut research has us going first to Google to find a new vendor, a great place to go, a hotel, talent for an event. In fact, when you search the word "best," more than 10 trillion results come up—a version of an S.E.O. lottery—declaring through algorithms who wins the game.
According to behavioral economists Bruno Frey of the University of Basel in Switzerland and Jana Gallus of U.C.L.A.'s Anderson School of Management, giving and getting awards is part of the "signalling" aspects of game theory. Awards, lists, and recognition are a curation tool that shows us where we are going, who's important, and the intentions of the presenters.
Since millennia we have been using orders, decoration, crosses, and other awards as part of the motivation to win wars, conquer territories, and bring home treasures. A science called phaleristics studies statutes, insignia, and gatherings as they relate to esteem, status, and social distinction.
We all love recognition.
Researchers differentiate between confirmatory awards, which are performance-based and include things winning a sales contest—part of the $90 billion incentive industry—and discretionary awards, which are given by an individual or body that help signal a value or quality.
Governments, businesses, movements, nonprofits, military organizations, educators, scientists, and almost every other aspect of society understand the value of awards. The Presidential Medal of Freedom honor conveys the values of a nation. Organizations like the X Prize use monetary and recognition awards to solve major global problems.
Receiving a physical statue is also a symbol that you have made it in your field or with your "tribe." It's no wonder that our childhood rooms have our trophies displayed, as a proud moment gets cherished for a lifetime (even though the trophies often end up on our parents' attics as artifacts for a new generation).
At BizBash, we seek to reward the best in the event industry. Through our new Event Space Awards, we are recognizing the best venues. The Event Style Awards honor the best event producers, products, services, and more. Our lists, guides, and other editorial endeavors help our readers manage the distractions and clutter and provide instant analysis.
Awards send a signal about the quality and intentions of the principal who gives them. They are more than just a marketing effort—when done well, they are the fork in the road for trends and new directions. Even the smart curation of the categories has the potential to change a society or a business.
Our culture's obsession with awards, recognition, lists, and other things that help us navigate our world is no accident.
Award-creation company Cristaux International ranked the most famous non-sports awards, giving the top spot to the Nobel Prize, followed by the Booker Prize, the Academy Awards, the Bafta Awards, the Palme d'Or, the Pulitzer Prize, the Golden Globes, the Brit Awards, the Grammys, and the MTV Video Music Awards. Did you ever realize how much those things guide our behavior and signal where everything from science and culture to society is going in every imaginable field?
So the message today is that no matter how trivial lists, recognition, and awards may seem, they actually tell us what's important now. It is the responsibility of the presenters to understand this barometer of life in today's world.
In their report "Awards Are a Special Kind of Signal," Frey and Gallus offer advice to organizers. They argue that a successful award or recognition program amplifies the core values of the presenting organization, creates a mutual bond of loyalty between the recipient and the organization, has an episodic feeling that evokes exclusivity, and builds prestige from year to year based on the quality of past recipients.
To that end, and to create a few lists of our own, we included two Short Lists as part of this story as resources to help planners who organize their own award programs. They, along with other vendors, can be found in BizBash's supplier directory.
Featured Venues/Suppliers: