Steal TED's 13 Rules for Attendees
March 1, 2013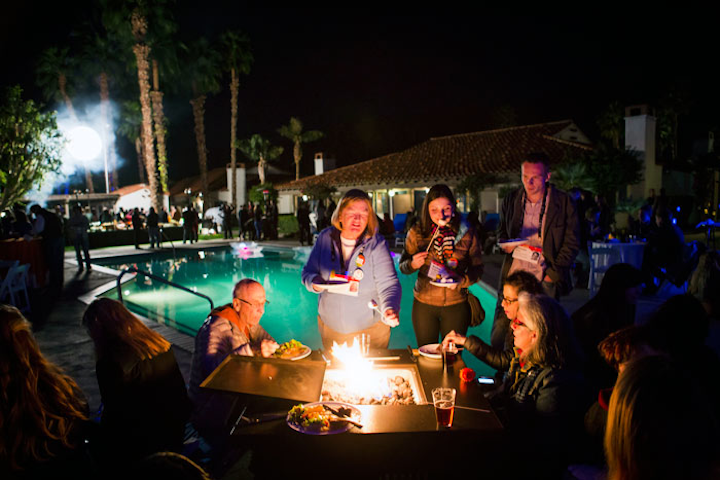 Photo: Kris Krüg
The annual TED Conference and its sister event, the Palm Springs simulcast program known as TEDActive, are heavily programmed, massively buzzy weeklong events meant to fully engage participants. In order to give attendees the best chance to absorb the high-level conference content and to establish meaningful interaction with other attendees, organizers set forth some guidelines.
On the TEDActive Web site for registered attendees are the following rules, including "don't go home" (meant to encourage even local folks to stay on the host hotel campus and envelop themselves in the program) and "leave your laptop in your room" (meant to preserve an immersive experience for the attendee and others around—although blogging was permitted and encouraged in the back of the venue). Take a look at the full list of rules below, and consider which ones might apply to your next meeting or conference.
1. Arrive early
We encourage you to arrive on Monday, the day before the first speaker sessions begin. Arriving early means you'll be able to join activities and events such as TEDYou. And on Monday night, we hope you'll join us for get-to-know-you cocktails and the Welcome Party.
2. Stay until the very end
We recommend you plan to stay through the final two sessions and farewell party on Friday—until at least 3 p.m. TEDActive is an unusual conference in that our attendees stay for its entirety—every session and special event, right up through the Farewell Lunch on closing day.
3. Book your hotel room
We've secured special rates at our conference home. Be sure to reserve well in advance, and use the TEDActive link when booking your room. (Note: Rooms sell out quickly; we cannot guarantee availability.)
4. Clear your calendar
No, really. To help you get the most out of TEDActive, we ask that you lend us your brain. Ignore your email. Switch off your phone. Don't take meetings. TEDActive is an immersive experience, and you won't want to miss a moment.
5. Don't go home
We strongly urge you to book a room at our conference home, even if you live within commuting distance. Save yourself the stress and envelop yourself in our cocoon for the duration.
6. Talk to strangers
TEDActive is teeming with amazing people. As a result, chance encounters at TEDActive often lead to new ideas, projects, perspectives, companies … They're as essential to the experience as the stage program itself.
7. Eat. Drink. Sleep.
TEDActive runs full throttle for four and a half days. You'll enjoy it more if you pace yourself: drink plenty of water, grab light healthy snacks at the social spaces, go easy on alcohol, and get as much sleep as is humanly possible. The TEDActive staff depends on multivitamins, energy bars, water and, O.K., plenty of coffee. We recommend it.
8. Don't miss a thing
Watch every session. Go to every event. The best TEDActive moments happen when you least expect them. It's invariably the unknown speakers who wow the crowd. Watching every session helps you avoid disappointment, and ensures you take in each key moment as it happens. Social events, too, are there for a reason. So resist the temptation to sneak back to your room, and give yourself a complete TEDActive experience.
9. Leave your laptop in your room. And your cell phone in your bag
The simulcast merits your full attention, and laptops and cell phones are a big distraction—not just for you, but for everyone around you. To preserve an immersive experience, we don't allow cell phone use in the Grand Ballroom. Blogging is permitted from the back row, and is welcomed in the social spaces. Laptop use is O.K. most places in Palm Springs.
10. Devour the program guide
Our schedule is so crammed, we don't have time for long speaker introductions. Read it online when it debuts, and arrive ready to dive deeper.
11. Experience the social spaces
Check out the amazing social spaces we've put together in Palm Springs—laptop-friendly simulcast lounges with exhibits, attractions, and cafés.
12. Let us help you
Our staff will do their best to answer any questions and solve any problems, from logistics queries to laptop breakdowns. Pre-conference, contact us via email. On site, visit our information desk near registration or ask anyone wearing a staff or TED Host badge.
13. Blog with us. Or ... not
If you plan to blog, take photos, or Twitter, use these tags: #TED, #TED2013, #TEDActive. But do not feel at all obligated to live-blog or lifecast from TEDActive. TEDActive is best experienced in the moment (see Item 1).