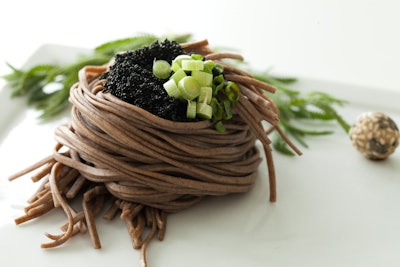 Photo: Courtesy of Marcia Selden Catering & Events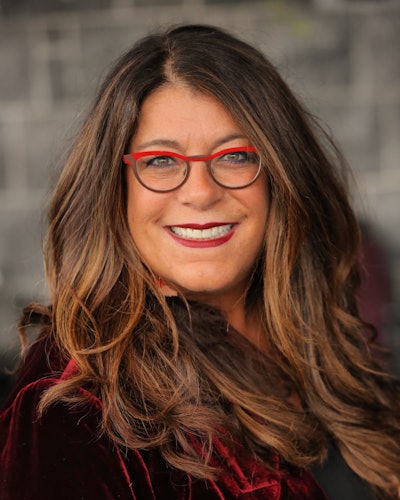 Robin Selden is the managing partner and executive chef for Marcia Selden Catering & Events and Naked Fig Catering. She's based in Stamford, Conn.
How she got her start: When her mother, Marcia, launched a catering company more than 40 years ago, Selden and her brother, Jeffrey, were just kids—but quickly grew to love helping with the business. "While our friends were out doing their thing on the weekend, we were washing dishes and peeling potatoes," Selden remembers. "[My mom] was an entrepreneur before the word was in the dictionary—a true culinary visionary. I guess you could say that hospitality is in our blood, and that we are driven by the passion that she instilled in us at a very young age."
By the time Selden reached the age of 30, business was booming, so she decided to come on board as a full-time employee. "I happily joined and haven't looked back. Fast forward 25 years," she says.
The best part of her job: "Every single day is different, and each event is unique—which makes for a really fun day 'at the office,'" Selden notes. "Equally as important is that I get to work with my family—and when I say that I mean it literally and figuratively, as our entire team is like family to me!"
What innovation means to her: "It means everything to me!" proclaims Selden, who went to school for design and tries to approach food through the eyes of a designer. "People eat with their eyes, so you better give them some serious food art to excite their appetites and keep them coming back for more."
Selden, who describes herself as a "moonshot thinker," tries to instill that sense of innovation in her team as well. "If a client jokes that they want something different, like hanging from the ceiling, I run with that and we hang the food from the ceiling—literally!" she says. "I encourage our amazing team to dream big and creatively when they plan their menus, and offer things that sometimes we've never done—and ultimately figure out the execution after they are sold."
She adds, "It keeps us fresh and fuels our team to be innovative and excited about creating new and special culinary experiences and memories for our clients and their guests."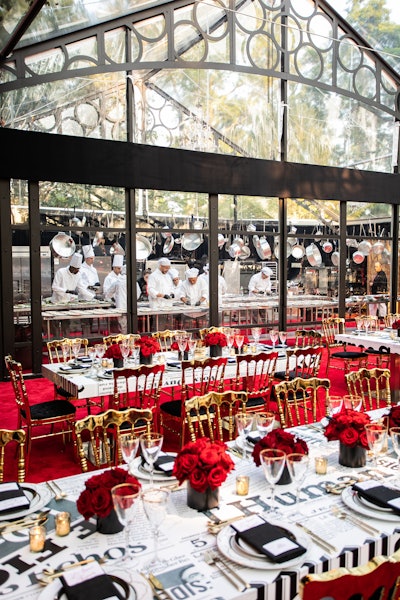 A memorable recent event: Selden remembers a French-inspired anniversary party in the Hamptons, which her team worked on with designer Anthony Tacetta. "We built an open kitchen in a tent. It was magical," she says. "Crisp white chefs coats, sparkling new equipment, French toques on the chefs, $3,000 worth of new pots and pans that we hung just to create the look."
As for the food? "We did an appetizer of sliced smoked salmon in a carpaccio style, short rib with perigourdine sauce, potatoes dauphinoise and string beans almondine—so classic French!" she says. "And we did the client's favorite dessert: floating islands and of course, custom French macarons on the tables."
Her all-time favorite food: "It's a toss-up between Italian (Tuscan-style) and Latin."
In her free time: Selden is an advisory board member for Allseated, We Grow Value and Catersource & The Special Event; she also serves as a board member of the American Cancer Society, the Make-a-Wish Foundation and the Connecticut Restaurant Association. "For the last seven years have taught a catering class at Cornell University's School of Hospitality in the fall, as well as a special events class at the Boston University School of Hospitality in the spring," she adds.
Her biggest hope for the F&B industry: "Speaking from the perspective of a catering chef, I would love to see the amazing creativity that catering chefs have being celebrated like restaurant chefs are, both in the media and even by the James Beard Awards."
Back to the full list: "Industry Innovators 2022: 10 Caterers and F&B Pros Making Their Mark on the Hospitality Industry"