This Week In Toronto: Canadian Cancer Society's Bath Tissue Fashion show, ROM's Spooky Nuit Blanche, King Street's New Disco Lounge
BizBash's new Toronto column from Calvin Barr covers the week's biggest event news.
October 2, 2019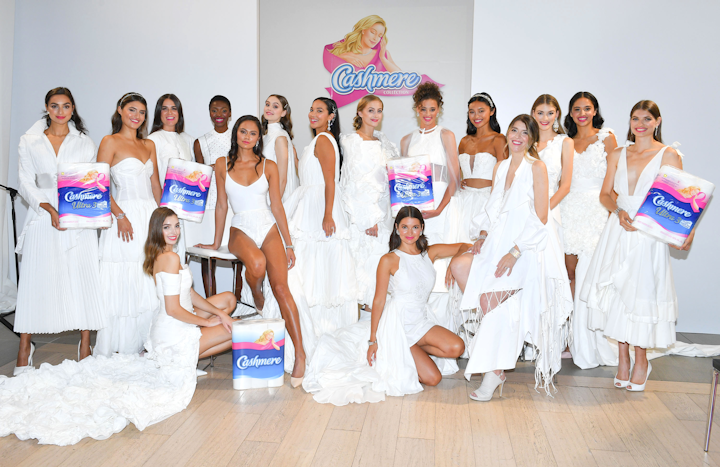 Photo: George Pimentel Photography
TORONTO—Welcome to BizBash's Toronto-based column, where Calvin Barr covers the week's biggest local news. Got a tip? Get in touch!
Moves and Milestones
Trust 15, a Rexdale and North Etobicoke-based youth nonprofit, has appointed Jim Lawson chair of board of directors. The C.E.O. of Woodbine Entertainment, Lawson has served as a chairman or board member for seven organizations, including Canadian Football League, the Jockey Club of Canada, and Sleep Country Canada.
In Case You Missed It
The Royal Ontario Museum has announced a horror-centric celebration for Nuit Blanche this weekend. The fourth floor exhibit, "It's Alive," consists of Metallica guitarist Kirk Hammett's collection of horror and sci-fi film posters. On the first level, the museum will screen classic horror flicks, including Frankenstein, Psycho, and Jaws until sunrise. And on November 16, the museum will open the vampire-theme exhibit "Bloodsuckers: Legends to Leeches."
News
The second annual SickKids GetLoud, in partnership with PCL Construction, took place on September 28. The walk drew 3,700 participants downtown and raised $2.2 million toward efforts to build a new hospital. The walk finished at Fort York with a barbecue, beer garden, and performances by Serena Ryder, Dwayne Gretzky, and the Mini Pop Kids.
To mark Breast Cancer Awareness Month, the Canadian Cancer Society held the 16th annual Cashmere Collection at the Globe and Mail Centre on September 25. Sixteen Canadian fashion designers presented outfits crafted with Cashmere Bathroom Tissue, based on this year's theme that honored legendary designers including Versace, Dior, Valentino, Alexander McQueen, and Vivienne Westwood. Cashmere will donate a dollar to the Canadian Cancer Society for every online vote for best design.
Venue Buzz
Supernova Ballroom, a new disco-inspired lounge, opened at 330 Bay Street (Northern Ontario Building) this month. The menu offers vibrant cocktails and small plates, and sources ingredients from local farmers. The bar comes from Trash Tiki founder Kelsey Rampage.
Turn of Events
The 20th annual Art Toronto, which returns to the Metro Toronto Convention Centre October 25 to 27, will introduce public art installations in the lobby of the venue. More than 20,000 artists, collectors, industry professionals, and art enthusiasts are expected to attend the event. 
Overheard
"I think that if the everyday person were to be a little bit more awake with their money and go and try it out, eventually, maybe they'll enjoy that their carrots taste like carrots, their beef tastes like something they've never had before, and their chicken doesn't taste like bleached water. If people just dip their toe in, they're going to see that the water's pretty nice with buying real vegetables, real meat, and real fish."
—Toronto chef and TV host Matty Matheson spoke to Modern Farmer about investing food budgets in farmer's markets.
On The Scene
This year's Toronto Oktoberfest ran September 26 to 28 at Ontario Place. 
What's Next?
VegHeads Market, also known as Vegan Oktoberfest, opens at Artscape Wychwood Barns on October 13. Plant-based food, drink, and product vendors will take over more than 7,500 square feet of space, with 40 percent of ticket sales supporting the SickKids Foundation. The afternoon includes an eco-theme fashion show by Toronto label Cassandra Elizabeth, live music, and a vintage VW bus photo booth by Snaptique.
East York's Todmorden Mills Heritage Site will hold a 1940s-style Halloween experience on October 19 to 20 and 26 to 27. Visitors will have a chance to tour its historical buildings overlooking the Don Valley Ravine, while sampling Halloween recipes, crafts, and games popular during the decade. Fork York's "After Dark" haunted grounds tour, Black Creek Pioneer Village's "Howling Hootenanny," and Gibson Museum's "Victorian Séance" are also among the fright-inspired events taking place at Toronto heritage landmarks this month.