This Week in Event Venues: Mandatory Masks, Government Funding, and More
Rounding up the latest news from hotels, convention centers, meeting spaces, restaurants, and other event venues across the United States and Canada.
July 23, 2020
Photo: Courtesy of The Venetian
As hotels and event spaces begin to cautiously reopen after coronavirus-related shutdowns, we're here to round up the biggest news of the week—in one convenient place. Got a tip? Get in touch!
Here are six things you need to know this week.
1. Masks become mandatory in major US hotels.
Last week, the American Hotel & Lodging Association (AHLA)—the sole national association representing the U.S. lodging industry—detailed its new "Safe Stay Guest Checklist," which includes a requirement that guests wear masks in all indoor public areas of hotel properties. Other requirements include social distancing in all common areas, contactless options for check-ins and payments, the ability to opt out of housekeeping, and more.
Representatives from Hyatt, IHG, Hilton, Radisson, Loews, and other top hotel chains expressed support for the mandate. "Health guidance is clear on wearing masks, and it is a simple step everyone can take when in public spaces of hotels to protect themselves, each other, and associates," says Arne Sorenson, CEO of Marriott International, which will require masks starting July 27. "We're pleased to join with the industry to create consistency and collectively support our communities so we all can travel more safely."
In other AHLA news, this week the association sent a letter to Congress calling for additional help during the COVID-19 crisis; the letter calls for an extension of the Paycheck Protection Program, tax reforms to benefit hotel employees and employers, and more. 
2. New legislation may provide grants for independent live music venues.
On Wednesday, Senators John Cornyn and Amy Klobuchar introduced the Save Our Stages Act, which would authorize $10 billion in grants through the Small Business Administration. The goal is to provide six months of financial support to independent live music venue operators; it's endorsed by the National Independent Venue Association (check out our interview with the group last month) and the National Independent Talent Organization. 
3. A popular Toronto venue is getting back to live events.
Ontario Place spans 155 acres on Lake Ontario.Photo: Courtesy of Ontario Place
Toronto's Ontario Place is back in business—and providing some inspiration for the future of venues in harder-hit areas. The entertainment and event venue has received $2 million in government funding to host a series of open-air, socially distanced arts and culture events this summer. The lineup includes the Lavazza Drive-In Film Festival, which is showcasing the latest international films from July 20 to 31; other events include live comedy shows, drive-in film screenings, and a virtual jazz festival. Ontario Place also offers small boat rentals and outdoor dining at an on-site restaurant. 
"Ontario's heritage, sport, tourism, and culture industries were hit first, the hardest, and will take the longest to recover from COVID-19," explains Lisa Macleod, Minister of Heritage, Sport, Tourism, and Culture Industries. "As we gradually reopen the province, Ontario Place offers exciting opportunities to safely come together to enjoy arts and culture experiences, while supporting the province's economic recovery."
4. Venues continue to give back. 
The 4,000-room Venetian Resort in Las Vegas has launched a program called "Share the Love" to give back to frontline workers. For every reservation booked before Aug. 31, the resort is donating a complimentary suite night to a first responder or other essential worker. The program builds on The Venetian's ongoing charitable efforts, which have included donating two million surgical masks to healthcare professionals, $250,000 to local food banks, 20,000 hygiene kits to local families, and more. 
5. Venues are finding new ways to drive business.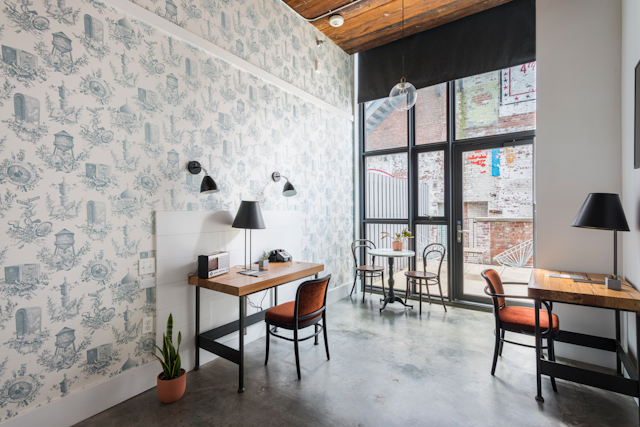 Brooklyn's Wythe Hotel has 70 rooms and seven versatile event spaces.Photo: Courtesy of Wythe Hotel
While most meetings and events remain shuttered, venues are thinking outside-the-box to gain business. In one example, Wythe Hotel in Brooklyn, N.Y., has begun working with office-space provider Industrious on a "work-from-anywhere" concept; the hotel's loft-style rooms are being offered as private, on-demand workspaces. Each room has private outdoor space, high-speed Wi-Fi, digital access to The New York Times, complimentary coffee and pastry service, and access to Industrious's digital productivity resources.

6. IACC launches a guide for reopening meeting spaces.
IACC—an association that represents meeting venues globally—has launched a comprehensive, 53-page guide that shares in-depth strategies for reopening venues safely. The "Critical Pathway to Re-Opening" guide gives an overview of what the entire meeting experience can look like in a post-COVID-19 world. The guide costs $199 for non-members, and is available on the IACC website. 
"There's a huge volume of guidance and advice available, but nothing specifically focused on meetings," says Mark Cooper, CEO of IACC. "Our guide has been designed specifically for smaller venues, those that are the first to reopen for smaller groups, with easy-to-digest practical guidance from industry leaders on how to make the most out of their space and how to ensure their venue can reopen safely once their local governments allow them to."
Bonus: New and Upcoming Openings to Know About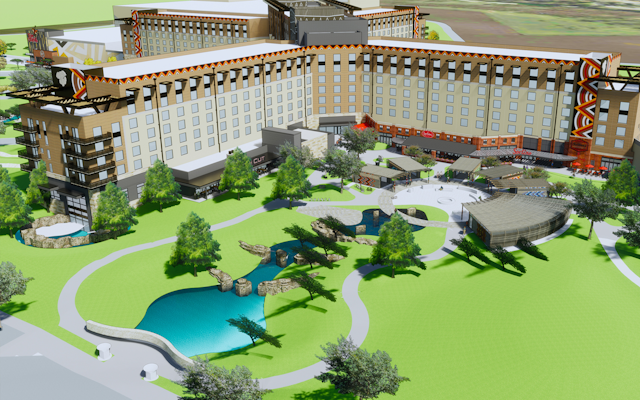 Kalahri Round Rock will feature three acres of outdoor pools.Rendering: Courtesy of Kalahari Resorts and Conventions
Kalahari Resorts and Conventions plans to open its new location in Round Rock, Texas, on Nov. 12. The 350-acre complex will have what it's billing as America's largest indoor waterpark, including 20 pools, 30 waterslides, and a 23-foot LED projection TV screen. The massive property will have 975 guest rooms, five restaurants, 10,000 square feet of retail space, and 200,000 square feet of flexible meeting space for conventions and events. 
The Glenmark, A Tribute Portfolio Hotel, opened in Glendale, Calif. on July 17. The property features 85 stylish guest rooms and 7,900 square feet of indoor and outdoor meeting and event space. There are also four distinct food and beverage options, including Mediterranean eatery Olia and Mila, Glendale's tallest rooftop bar offering views of the Los Angeles skyline.
Opening next month is The Rockaway Hotel in Queens, N.Y. The beachside property has 53 guest rooms, including eight extended-stay suites. There are 25,000 square feet of indoor and outdoor event space, including the 5,000-square-foot Harbor Room with floor-to-ceiling windows and the 3,140-square-foot Sun Deck, which seats 350 or holds 500 for receptions. Additional spaces include a pre-function room that holds 90, a rooftop area that holds 300, and a terrace with ocean views and space for 100.
In November, Hamilton Hotel in Washington, D.C., plans to open The Schuyler, a new standalone event space named in honor of Eliza Hamilton, wife of founding father Alexander Hamilton. Located four blocks from the White House, the multifunctional space spans 12,000 square feet and can 450 or hold 700 for receptions; a mezzanine level holds an additional 230 standing. There are four flexible breakout spaces.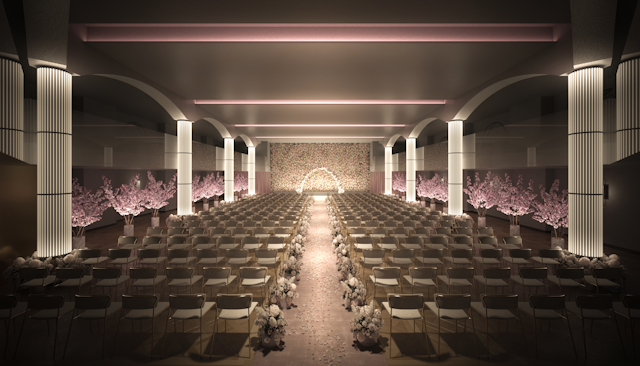 The Schuyler will maintain the historic property's original, multi-colored terra cotta facade. The original column structure will be enhanced through adjustable LED stripes and handcrafted arches.Rendering: Courtesy of Hamilton Hotel