Makeover
Starz's party gave the Mondrian hotel's classic Skybar a fresh look with punchy red decor and a dance floor over the pool.
January 17, 2008
At Starz's party to celebrate the premiere of two new original series,
Head Case
and
Hollywood Residential
, the
Mondrian
hotel's
Skybar
went from a neutral space to a bright, not-seen-before look with the use of an all-red palette and a plexiglass dance floor lit from below that organizers built
over the property's pool
.
Working with Starz's Allyson Taylor,
Joe Moller
and his team produced the event. Red lighting lent a warm look to an enormous ficus-tree canopy, and other red decor touches included square lounges covered in red silk and white linen pillows. Low arrangements of red roses from Elizabeth Bailey Designs dressed up bar areas and bistro tables.Food stations and passed hors d'oeuvres included vegetarian quesadillas, beef empanadas, and mediadias,
Asia de Cuba
's version of a pressed Cuban sandwich. Projections by Service & Technology Partners on the tent canopy showed Starz title art, and guests later clustered underneath both the canopy and plasma TVs to view clips of the series. After the screening, guests sampled dessert or made for the dance floor lit with pulsating jewel tones.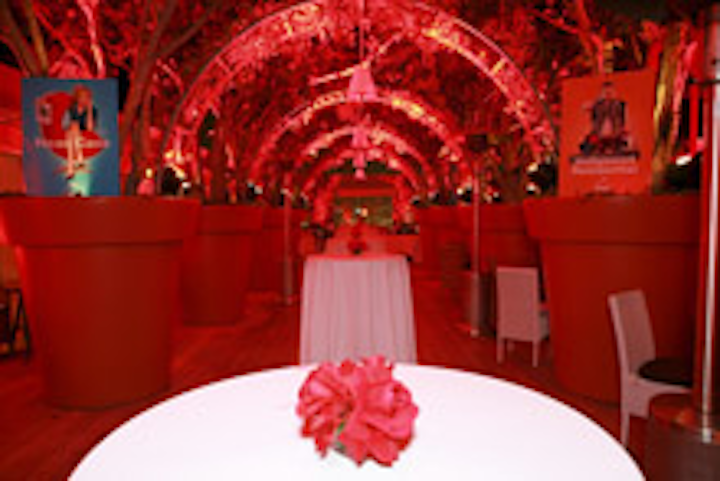 Photo: Romeo Gil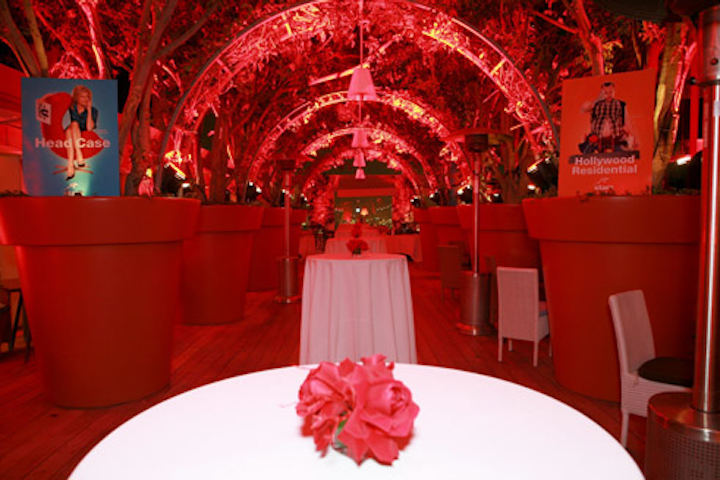 Photo: Romeo Gil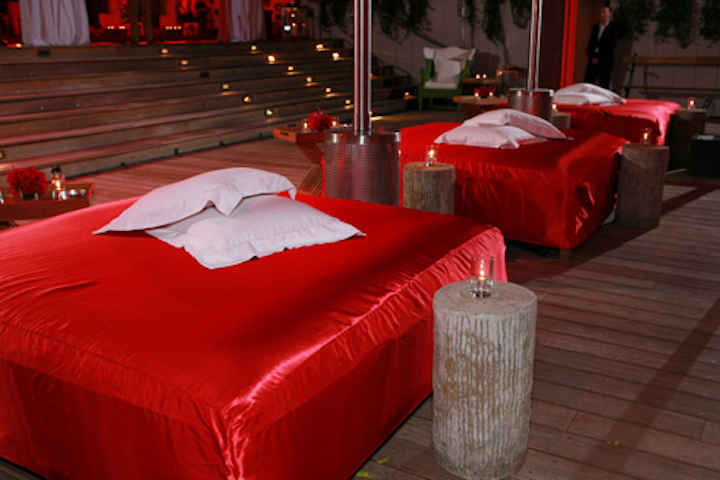 Photo: Romeo Gil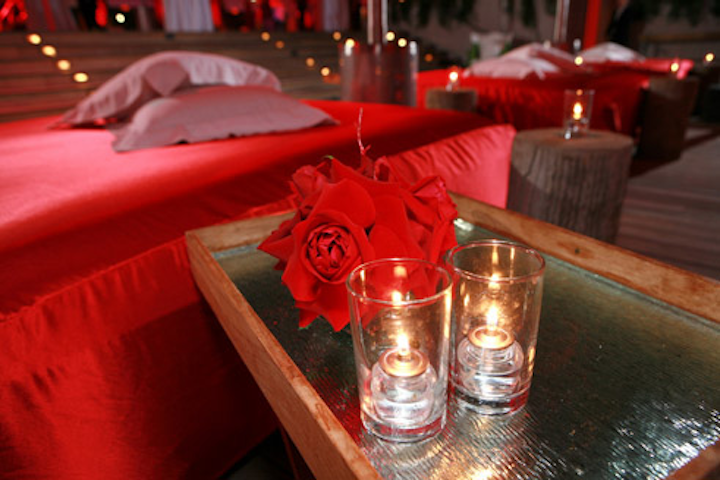 Photo: Romeo Gil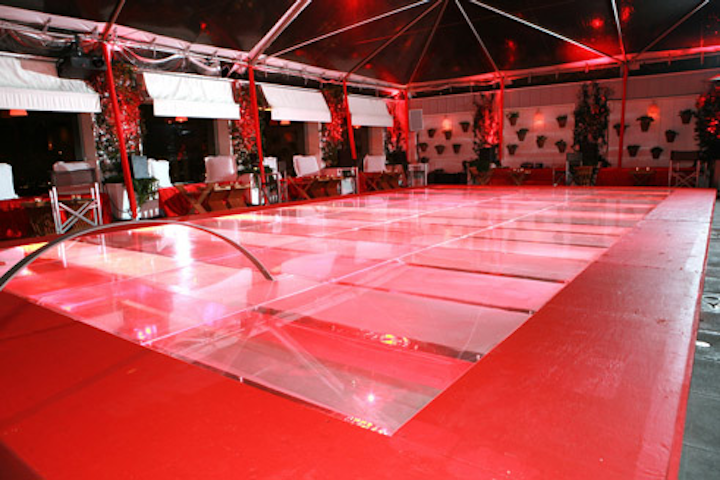 Photo: Romeo Gil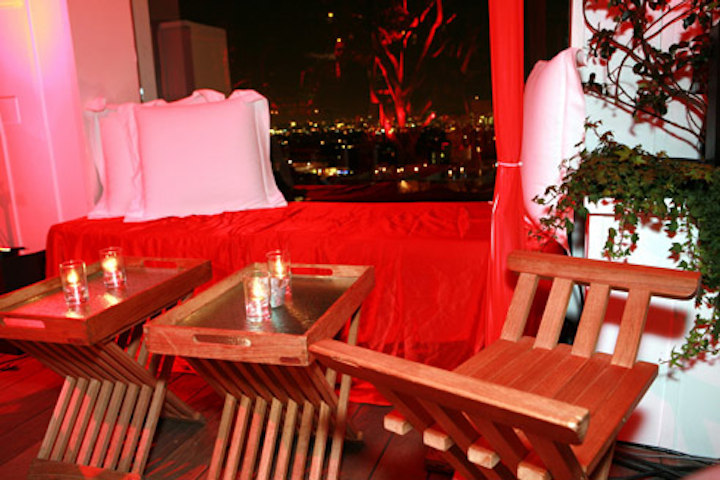 Photo: Romeo Gil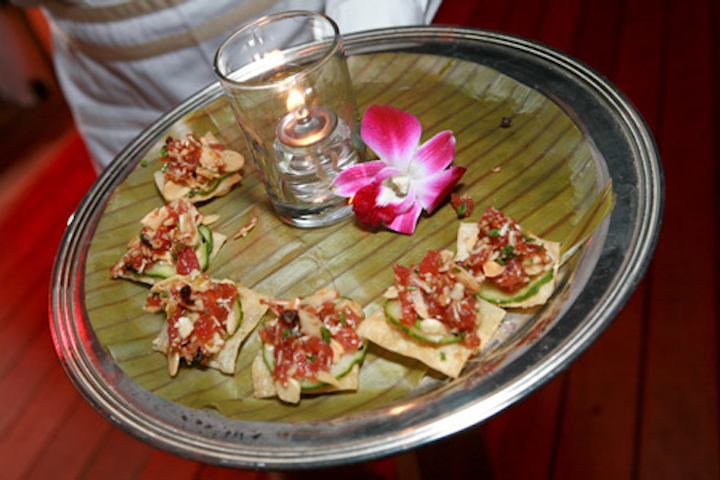 Photo: Romeo Gil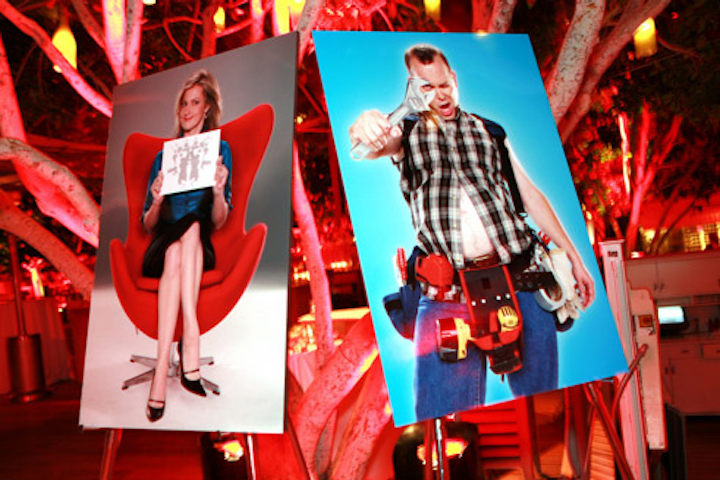 Photo: Romeo Gil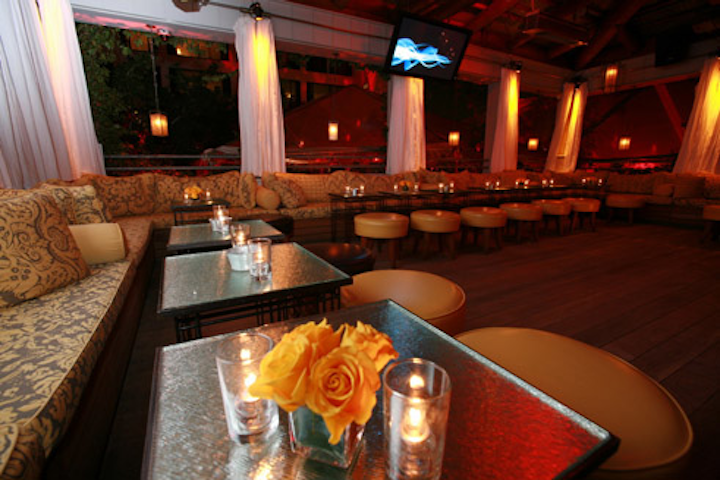 Photo: Romeo Gil
Featured Venues/Suppliers: