One Spirit Released
The global concert series Bacardi B-Live attracted thousands to Miami's Bayfront Park and many more through MySpace.
April 28, 2008
Just when you thought the Magic City was suffering from music-festival fatigue-think Winter Music Conference-another showcase hit the scene. Tailored to a regional audience, the second annual Bacardi B-Live festival arrived in Miami, its corporate home, on April 19, after stops in the U.K., Spain, Italy, New Zealand, Brazil, and Mexico.
"Logistically, we like to think of this event as a party, rather than a concert. There is always some kind of performance going on throughout the venue," said Nick McCabe, B-Live's event manager.
Working off the cocktail concept-a natural choice, given the sponsor-McCabe's team used many liquid elements. Everything evoked fluidity and movement, with decor highlights such as water walls, water-filled tables (courtesy of
Room Service Furniture and Event Rentals
), and even a curved truss system for the various stages.
"This year, production was taken to the next level. We exchanged printed branding material for LED lights-more environmentally friendly-and everything within the space catered to a much more fluid production," said McCabe.Another standout element that was as functional as it was entertaining was the event's "Mix Your Own" bar, a computerized system with a series of flat-screen TVs that asked guests a series of personality-based questions before suggesting a cocktail based on their answers. The machine then signaled a waitress to bring the guest their ready-made concoction.
In an effort to reach a larger audience and create more brand awareness, Bacardi also teamed up with MySpace. In addition to hosting a contest that offered one exceptional DJ the chance to be the opening act, the social network allowed music lovers around the globe to experience the concert, which featured acts such as Dave Navarro and DJ Scribble among others, virtually, from 4 p.m. to midnight through a live stream, as well as on demand throughout the weekend.
"Thanks to MySpace, music fans who can't make it to Miami or who missed out on tickets to Bacardi B-Live could still be a part of this unique concert event by tuning in online," said Nick Boyce, senior marketing manager for Bacardi.
At the close of the event, $30,000 in proceeds were donated to VH1's Save the Music Foundation.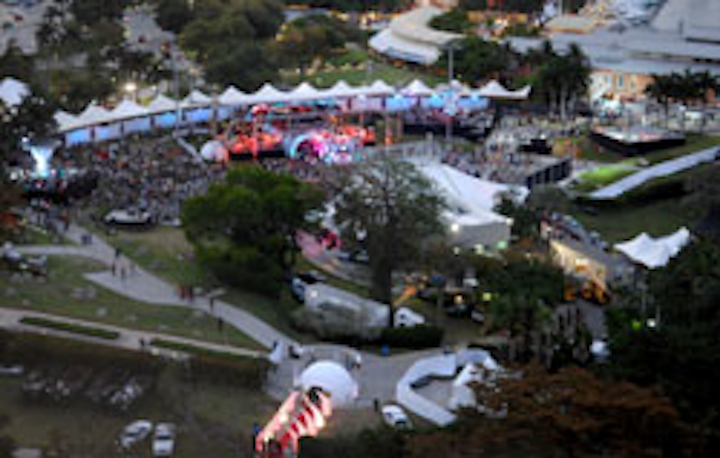 Courtesy of Angel Music Productions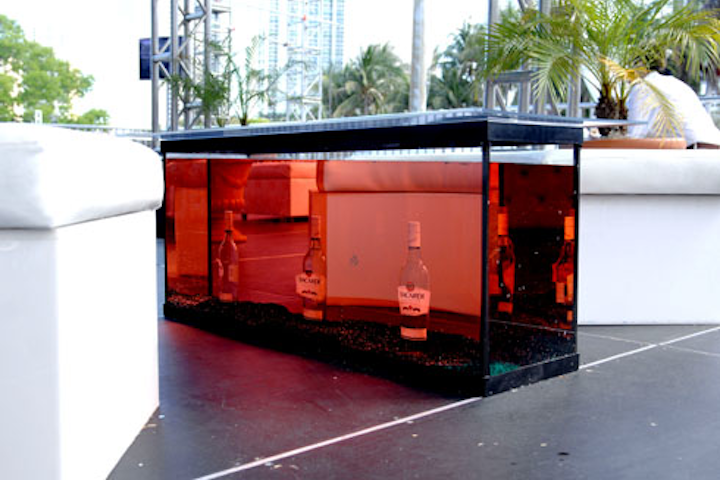 Courtesy of Angel Music Productions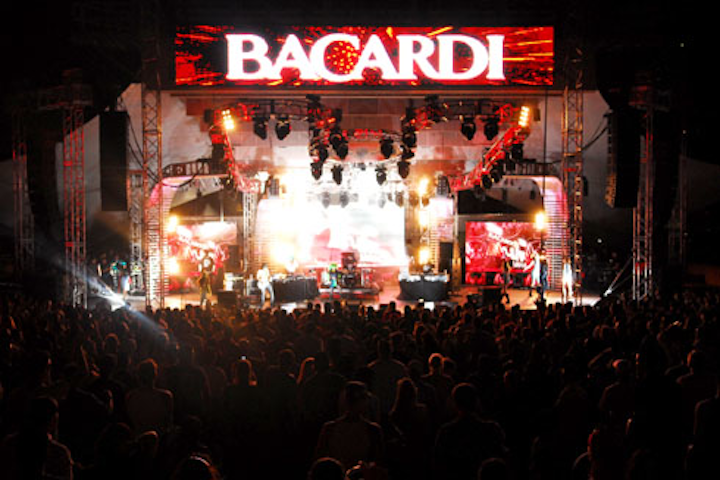 Courtesy of Angel Music Productions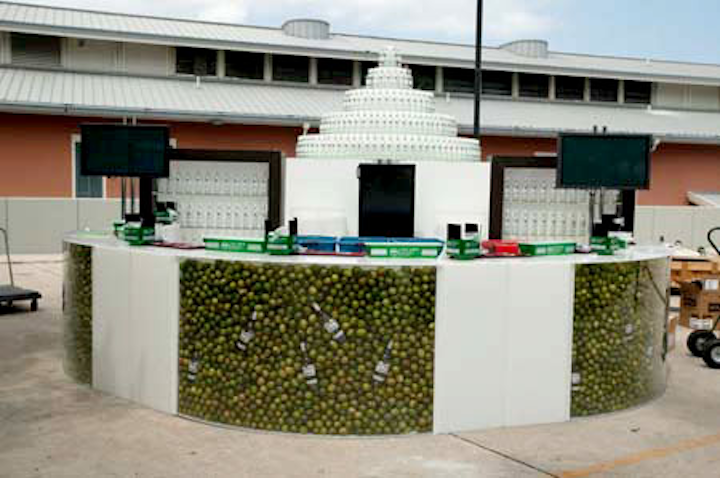 Room Service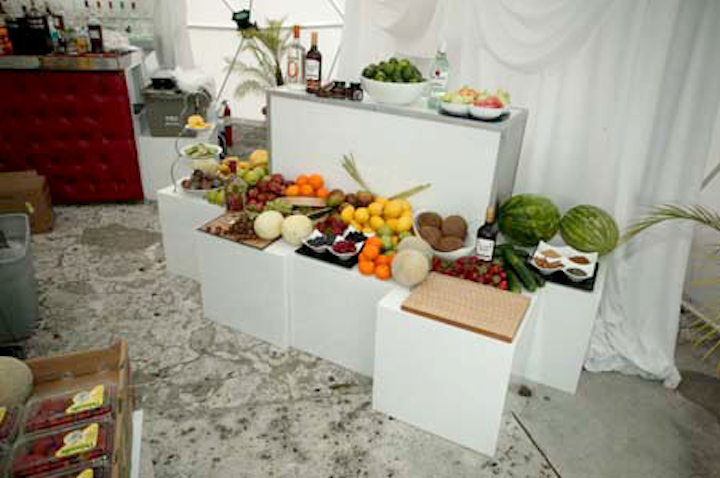 Room Service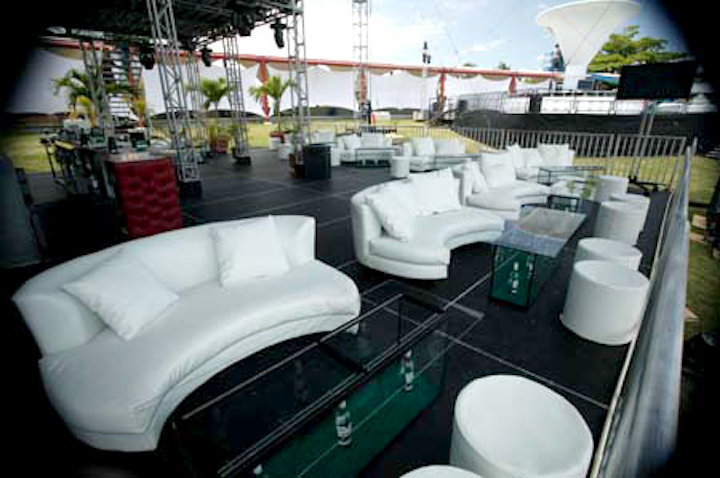 Room Service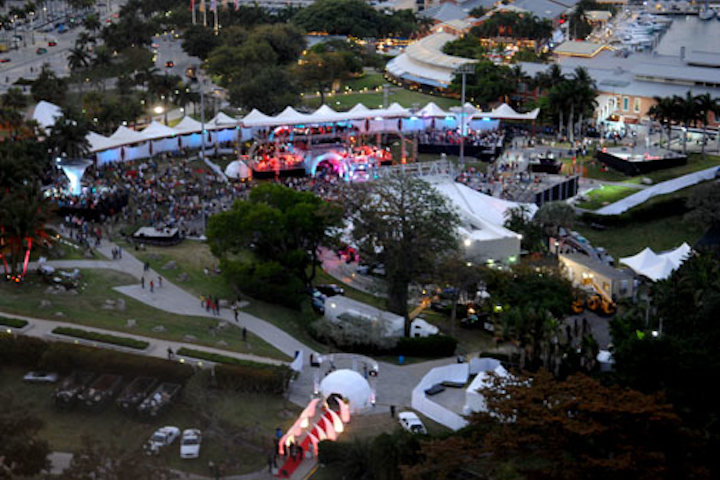 Courtesy of Angel Music Productions
Featured Venues/Suppliers: