Event Technology: 25 Solutions for Your Virtual Tool Bag
From planning and registration to audience engagement and wearables, these 25 event tech and engagement tools help you manage events like a boss.
January 8, 2019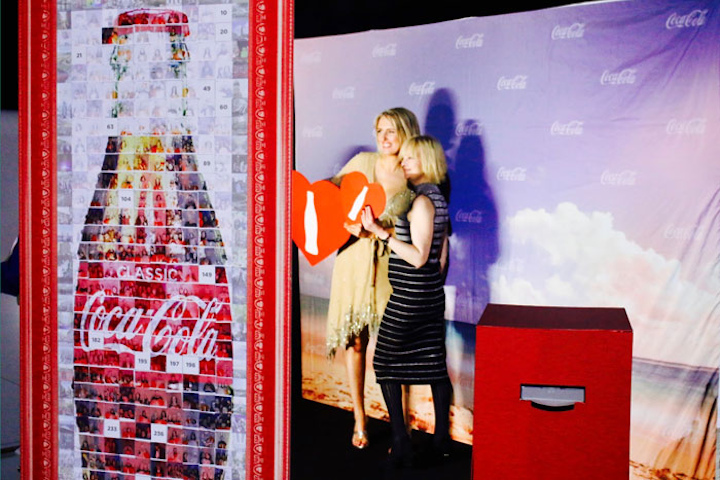 Photo: Courtesy of EventsTag
The brand experience agency Cramer's 2018 Event Technology Landscape includes a whopping 245 event technology providers. Even more impressive is the 70-plus percent event technology growth in the last four years.
With so many details associated with planning and producing events, technology has become a sanity-saver and stress-reliever for planners. But it's a battle staying up-to-date with all the applications out there in the rapidly growing tech landscape. While it isn't possible to include every solution, consider this your guide to 25 innovative event tech planning and engagement tools.
Event Planning Essentials

AirTable
Dubbed the "the world's friendliest database" by online reviews, at first glance AirTable might not appear to be an event planning essential.
But it's not just another pretty spreadsheet tool. AirTable is a powerhouse project management platform that offers detailed and customizable event marketing and event planning templates that organize all important details in a single destination. Unlike a traditional spreadsheet filled with rows and columns of data, AirTable allows users to view information in a visual format that works best for them—like a calendar, grid, or Kanban board. Plus, users can filter out what they don't want to see.
Planners can get started for free and upgrade to paid versions that include additional features like longer revision histories, advanced styling options and calendar features, and custom branded forms.
InitLive
Managing, scheduling, checking-in, and communicating with event staff and volunteers can quickly get out of control. InitLive is a cloud-based solution with a downloadable event-day app that simplifies the process—from pre-event shift assignments and accommodating updates to on-site management and detailed post-event reporting.
Planners can bulk create and assign work shifts or enable self-scheduling for staff to pick their preferred slots. Automatic reminders, in-app messaging, push notifications, and broadcast email and SMS text messaging make it easy for event professionals to communicate with all staff or filtered groups at any time (hello emergency preparedness!) InitLive also helps planners see any understaffing issues or schedule conflicts before an event. And when schedule changes happen on the fly, InitLive automatically sends updates to affected staff.
Social Tables
Social Tables is a cloud-based software allowing both planners and properties to collaborate together for a successful event. Planners create to-scale 3-D diagrams for downloading, printing, or sharing with others. Templates and favorites improve efficiency by eliminating the need to replicate the same set-ups over and over. Plus, Social Table's collaboration tools allow planners, clients, and other vendors to make notes directly on diagrams so everyone is literally on the same page.
Social Tables also offers several free planning tools. Pocket Planner app eliminates the need for hand calculations like catering totals and allows for quick and easy changes on the fly. Event Seating Software seamlessly manages seating and meals.
End-to-End Management Solutions
Bizzabo
Bizzabo is an all-in-one event software with the ability to build websites, sell tickets, establish an event community, offer attendees a mobile app, and measure analytics. With so many management, marketing, engagement, and analytics features in one central platform, Bizzabo takes away the challenge of integrating multiple platforms that may not talk with each other. Plus, Bizzabo works with more than 750 other platforms including Salesforce, Slack, and Mailchimp to further increase efficiency and collaboration.
Hubb
Master event management details with Hubb, a single place to collect, manage, and market event content, from sessions and speakers to sponsors and exhibitors. With all event content contained in a central location, any updates are instantly published across all touchpoints like an event website or mobile app.
Planners can drop the spreadsheets by using Hubb to also manage and organize event staff schedules, including maps with staff locations, downloadable schedules to staff calendars, and automatic conflict notifications. While Hubb doesn't manage attendee registrations, it integrates with other event technology systems, including registration systems, event apps, and presentation management and engagement tools.
Whova
Whova's platform consists of an event app and online registration, event marketing, and event management tools. Attendees network within Whova's event app through digitized business cards, one-on-one chats, and group chats. Whova is also used to manage agendas, generate name badges, check-in attendees, and increase engagement through live polling and social walls. The platform also aids in event promotion through customized email campaigns, a one-click feature to publish listings on well-known event listing websites, and integration of an event's Twitter account into the Whova event app.
Easy Event Check-In and Ticketing

Boomset
Planners import a guest list or integrate with one of Boomset's registration partners for seamless check in and badge printing. Boomset offers mobile apps available for both Android and Apple devices as well as self-check-in kiosks that capture signatures and photos, keeping information synced in real-time and the lines moving. On-site printing solutions include multiple styles and size paper badges as well as plastic badges and wristbands, which can include paired QR codes or become RFID-chip enabled.
Boomset also safely stores credit card and voucher credit information in printed name badges or wristbands. Post-event, organizers generate reports recapping event details, including total check-ins, guest demographics, ticket sales, and more.
Fielddrive
Belgium-based Fielddrive speeds up the on-site check-in with facial recognition. Attendees simply approach a check-in station for visual identification—with no staffing necessary. As part of Fielddrive's live badging services, planners choose from options including full service, D.I.Y. rental or purchase of kiosks, or preprinted badging service. Fielddrive integrates with more than 40 event systems, including Aventri, Eventbrite, Cvent, and Evenium, as well as CRMs such as Salesforce, Zoho, and email platforms like Mailchimp. The technology is also compliant with the European Union's General Data Protection Regulation, or GDPR.
TicketSpice
TicketSpice is a ticketing platform designed to help planners boost event revenue. Popular features include a flat per ticket fee, daily payouts, social incentives, and the ability to capture donations and sell merchandise. TicketSpice offers pre-designed templates for ticketing pages as well as customizable options. The platform also supports branching question types and multiple ticket levels and types, along with pricing, fees, and inventory for each. The system also detects fraud and duplicate tickets. Multi-device sync, as well as re-entry photo verification, helps staff to quickly identify if a ticket has been previously scanned and by whom, where, and on which device.
Pain-free Event Payment Systems

Connect&Go
Connect&Go's R.F.I.D. badges and bracelets provide event planners and guests with an all-in-one ticketing, virtual queuing, crowd-flow, capacity control, and cashless payment solution. Event guests registers their wristband/pass to a personalized online profile. Once registered, guests scan at portals, scan boxes, or handheld scanners to verify their identity and enter. On-site purchases for food, beverages, and merchandise are cashless, quick, and secure.
Event participation can be incentivized through gamification and scan-to-win activations. An Experiential Activations add-on module allows guests to share branded content, like photos, video, or even GoPro footage to social channels.
Event Genius
While many planners use Event Genius to sell tickets online on their own website, Event Genius Pay is the cashless payment system drawing buzz.
Here's how it works: Event attendees load their cash or credits onto R.F.I.D.-enabled wristbands and pay for drinks, food, and merchandise with a tap at handheld or tabletop point-of-sale devices. Attendees can "top-up" (add credit on the go) through a mobile app or white-label mobile website. The idea is to speed up lines and provide easier on-site cash management for event staff. Plus, a detailed dashboard provides planning insights into locations generating the most purchases or fastest-selling merchandise.
Gesture
A payment system ideal for benefit galas, nonprofits, golf tournaments, luncheons, charitable events, and more, Gesture seeks to make it easier for donors to give using their mobile phones. With Mobile Bidding, guests participate and bid directly from their phones, without additional software to download or another device to manage. Afterward, guests can even use the system to pay for auction items. The Westmont, Illinois-based company also provides ticketing and registration solutions, with features to specifically support fund-raising efforts such as accepting additional donations, as well as purchasing raffle tickets, after-party tickets, or merchandise, and providing pre-auction registration to start bidding before the event.
Powerful Event Promotion
EventsTag
Planners may know EventsTag for its creative and engaging branded photo opportunities like the GIF booth, Slo Mo Station, Green Screen, Snap Mask, Glambot, or Social Trading cards. But EventsTag also provides promotion tools designed to encourage attendees to post event content to their social networks. They can tap the Digital Mosaic to build a branded, large-format image live on-screen from all of an event's hashtagged images. Guests can print photos and turn them into a social mosaic work of art, or hashtag postcards to mail around the world.
Feathr
Tired of manually setting up and managing digital event ad campaigns? Feathr helps planners convert event website visitors into registrants through digital ad retargeting. The Feathr platform integrates with more than 85 ad exchanges, placing digital event ads in front of those who have visited an event website as they surf other sites across the web. Performance testing and automatic optimization mean ads are placed and timed for the best results. Feathr also helps planners increase referrals from their speakers, sponsors, and exhibitors with personalized invite emails, banners, and landing pages that make it easy for event partners to spread the word.
Gleanin
According to Nielsen's Trust in Advertising report, 92 percent of consumers trust referrals from people they know, so peer recommendations carry tremendous weight in driving event attendance. Gleanin is a referral marketing platform that facilitates social connections throughout the event registration experience. The goal is to turn attendees into advocates who spread the word about events and drive event registrations. As an example, after registering for an event, attendees can socially share their attendance intention and invite others from their network to join them.
Integrations include Facebook, LinkedIn, Twitter, and most recently, WhatsApp. Gleanin provides detailed insights to help planners identify the best event influencers and advocates, as well as other data points, including how many registrations were generated from social referrals.
Snöball
Planners use Snöball, an event tech marketing tool, to leverage event influencers, such as speakers, exhibitors, and sponsors, to spread the word about an event. Instead of the time-consuming process to create tailored event promotions, Snöball generates fully customized landing pages for each influencer, which includes their sponsor/exhibitor logo, booth number, and even special offers or discounts. Each influencer also receives automated email campaigns and pre-written social media posts to spread the word about their participation at an event. Snöball's analytics help planners and organizers to monitor results and track and reward the most active influencers.
Awesome Audience Engagement

Braindate
Montreal-based E180 originally launched with the intent to create the first social network dedicated to humans meeting face-to-face and sharing knowledge one-on-one. It wasn't long before event producers saw the potential for scaling these "braindates" for peer-to-peer learning at conferences, and Braindate was officially born.
Integrated with an event app and by pulling from an attendee's profile, Braindate's recommendation algorithm helps participants find fellow event attendees who share an interest in similar topics. Attendees check-in and meet up with their connections in an on-site designated lounge.
Besides facilitating more meaningful attendee connections, planners also benefit from Braindate's comprehensive report that highlights what their community is most interested in learning—a valuable tool for future planning.
Glisser
Banish boring PowerPoint-heavy presentations with Glisser's audience response system. Through live polling, digital Q&A, Twitter walls, and more, attendees participate and interact—keeping attention and retention high.
To participate, attendees download Glisser's app. Speakers boost participation by live-sharing presentations to attendees' mobile devices for a second-screen experience or using any of the audience engagement techniques. Planners glean valuable information about attendees' needs from visual, real-time analytics and an event scorecard infographic. Glisser adheres to GDPR with multiple data collection options: anonymous polling, customized consent options, or even white-listing specific audience emails or IDs.
Slido
For planners tired of dashing around an event venue with a microphone for Q&A, Slido allows event attendees to ask questions or respond to polls from their seats. No downloads needed. Participants join by going to Slido's website and entering a custom event code. Planners can moderate and filter out off-topic or inappropriate questions before they go live. Enhanced features allow participants to comment on each other's questions, downvote questions, and use the platform in multiple rooms.
Wow-Worthy Wearables
Klik
A single event wearable that covers networking, gamification, content sharing, and lead retrieval, Klik's smart wearables include wristbands in three styles, badges, or a discreet button that clips to lanyards or credentials. All include LEDs for visual feedback and light show functions that create wow-worthy moments, like badges lighting up in the same color when attendees who have agreed to meet up approach each other or wristbands glowing simultaneously at a key event moment. Klik facilitates lead data capture while helping planners better understand traffic and engagement patterns, too. They also are easily customized with an event's branding.
Hiver
Born as a product out of the London Business School entrepreneurial ecosystem, Hiver is a small wearable beacon that attaches to a lanyard or fits neatly into a badge. Hiver uses Bluetooth Low Energy to enable attendee networking, eliminating the need to exchange business cards. Whether an event attendee interacts with other attendees directly, visits a session, or chats with an exhibitor or event sponsor, the wearable detects the action. Hiver Connector automatically logs and remembers all event connections. LinkedIn profile integration and contact exchange help attendees follow-up and connect with each other.
A bonus for planners: Data from every interaction is logged into the Hiver Analytics platform for an integrated and comprehensive view of all event engagements, which can be used for future planning.
TurnoutNow
A different kind of wearable beacon, TurnoutNow captures aggregate behavioral data like real-time locations of attendees during an event. Each attendee wears a tiny Bluetooth Low Energy beacon mapped to their individual badge. Through TurnoutNow's analytics, planners can give exhibitors or sponsors detailed and valuable information to justify an event investment, like attendance to sessions or traffic patterns and flow around an exhibit hall. Attendees also receive a rich dashboard recapping everything they participated in during the event.

Future-Forward Tools
AtlasRTX
An AI chatbot that works along with a personal human connection, AtlasRTX is a powerful and responsive event customer service tool. AI-powered chatbots answer questions on demand, at all hours, in more than 100 languages through SMS text messaging, web chat, and popular messaging apps like Facebook Messenger. If needed, more challenging support questions are escalated to real people, giving planners a level of responsiveness and service not possible with human resources alone.
EventBots by Sciensio
EventBots are AI chatbots designed specifically for the event industry. Potential attendees or participants ask event-related questions through multiple mediums, including text—anytime, anywhere, and without the obligation to download a new app. Questions that stump the automated system can be bumped to a live person.
Besides being used to send mass or segmented reminders, announcements, or even emergency alerts, EventBots can also present poll questions, collect data and display results to attendees, or ask survey questions and report results to event staff. 
EventVoice by Shepard
"Alexa, print my event badge." Voice-activated tech is coming to events too. EventVoice is touted as a voice-driven assistant "designed to transform and enhance the attendee experience." With seamless Amazon Alexa and Google Home integration, EventVoice is an artificial intelligence platform that enables voice-based, personalized assistance for events. Templates help planners set up a voice-based experience, such as printing badges, hearing the daily agenda, getting the latest updates, searching through an exhibitor list, or simply asking for customer service. Because every interaction is captured, EventVoice also can supply comprehensive reports.
A version of this story appeared in the Winter 2018 issue of BizBash.

Featured Venues/Suppliers: